Spanish football finds itself in a deeper state of turmoil as 39 players, including 15 World Cup champions, have steadfastly declined invitations to join the women's national team.
These prominent athletes maintain that there have been no substantial developments compelling them to reconsider their decisions, as the repercussions of Luis Rubiales' controversial kiss on Jenni Hermoso's lips continue to ripple through the sport.
Rubiales, who eventually resigned as the president of the Spanish football federation last week, was embroiled in scandal over his conduct towards midfielder Hermoso during the World Cup medal ceremony, intensifying the players' discontent.
Read Also: https://townflex.com/harry-kanes-assessment-manchester-uniteds-difficult-phase-could-spark-a-powerful-comeback/
Initially, a coalition of 81 players, including the entire 23-member World Cup squad, pledged to abstain from representing their country as long as Rubiales remained in charge.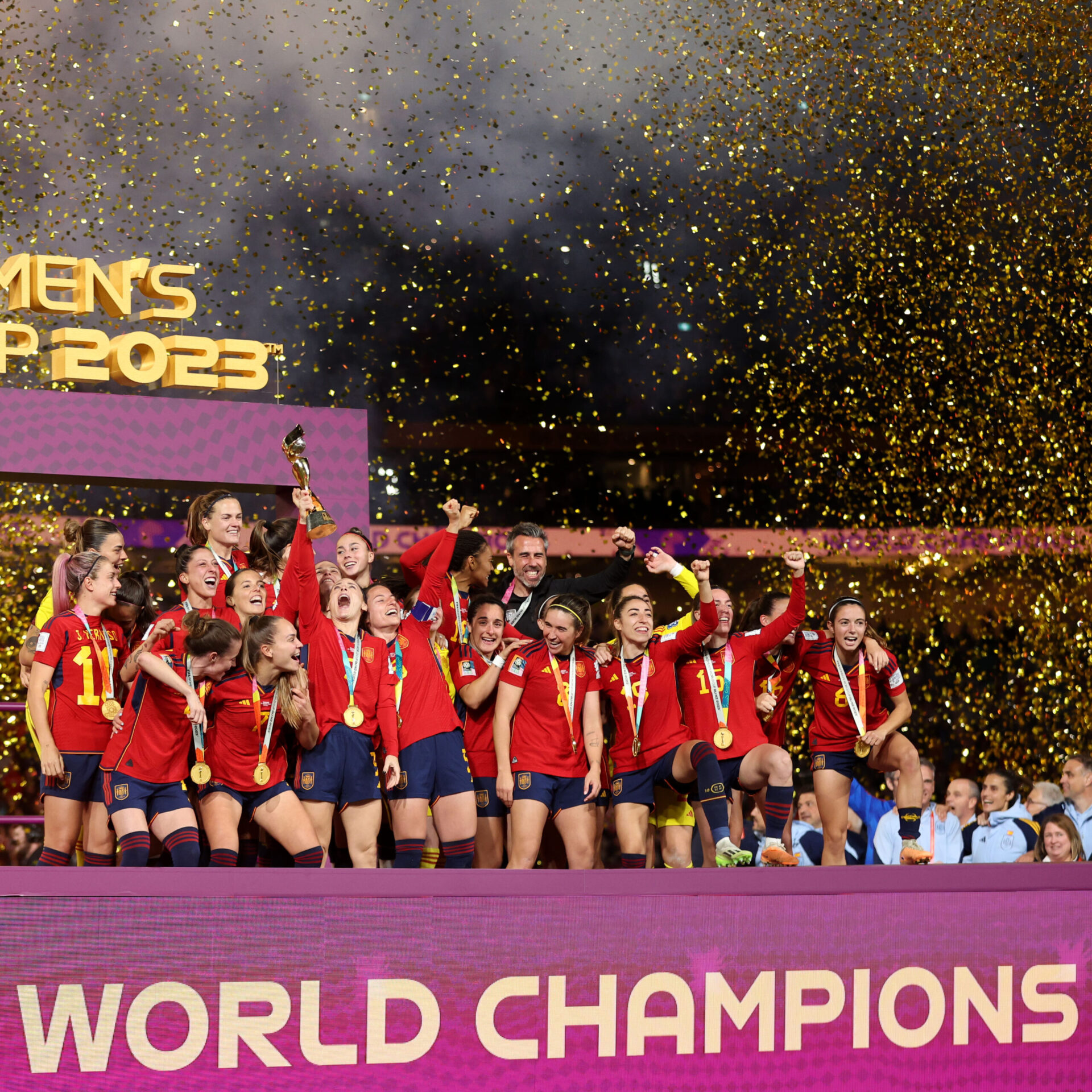 Despite the coaching change with Montse Tome assuming the role of head coach, most of these players were included in the squad for Nations League matches against Sweden and Switzerland.
However, Jenni Hermoso was conspicuously absent from the list.
In a statement issued on Monday night, the players reaffirmed their unwavering stance, emphasizing that "nothing" had transpired to prompt a change of heart.
BREAKING: 🇪🇸Spanish football chief Luis Rubiales, who kissed Women's World Cup winner on lips, has resigned.#LuisRubiales pic.twitter.com/y6Ic3UQbB7

— Policy Scoop (@policyscoop) September 10, 2023
Following Luis Rubiales' resignation last Friday, the players heightened their demands, asserting that they would only consider a return once substantial systemic changes were implemented.
Furthermore, they underlined that their concerns extended well beyond Rubiales, emphasizing that the issues within the federation were deeply ingrained.
In response to Montse Tome's decision to select a significant number of them on Monday, the players remained resolute in their position, declining the call-ups once more.
A subsequent statement from the players included the following points:"As elite professional players and after everything that has happened today, we will study the possible legal consequences to which the RFEF exposes us by putting us on a list from which we had asked not to be called for reasons already explained publicly and in more detail to the RFEF, and with this make the best decision for our future and for our health."
They contended that their inclusion did not align with FIFA regulations, thereby asserting that the federation lacked the authority to compel their participation.
Meanwhile, Coach Montse Tome has made it clear that she offers her strong support to Jenni Hermoso, despite her absence from the selection.
The coach said: "We stand with Jenni. We believe that the best way to protect her is like this, but we are counting on Jenni."

"It's the start of a new phase, the clock is ticking. There is nothing behind us and we really want to connect with these players."
Rubiales, aged 46, has been prohibited from approaching within 200 meters of Hermoso while the national court in Madrid reviews a sexual assault complaint filed against him, an accusation he vehemently denies.
For more stories like this, click link to visit our Latest Sports News Page.
Do you enjoy reading from Townflex? Do You Want Notifications From Us On Our Latest Post? If so, click on the Red bell icon below to subscribe to our feed, which will appear in your smartphone's notification after we publish a new article. You may also follow us on Twitter at @Townflexgh, Facebook at Townflex, Telegram at @Townflex, Townflex on Pinterest, Townflex on TikTok, Townflex on YouTube, and Townflex on Google News.
Source: 20newshub.com