Ghanaian actor, Aaron Adatsi finally shows the face of his son for the first time on social media.
The actor who is popularly known for his role as Cyril in the YOLO TV series on January 13, took to his official Instagram page where he showed a full view showing the first of his son for the first time after birth.
Aaron has since the naming ceremony of his son who is named Ronny Junior kept him away from public view. He sometimes shares pictures of him but mostly shared a pic showing just his back and hiding the face from social media.
Thursday, January 13th, 2022, was a very special day for the young Ghanaian actor, it marked a day of joy, it happened to be the day he was born, and had to mark his day in a very special way.
well, in marking his birthday, Aaron decided to finally unveil him by showing to the face and his followers the full view of his son, Ronny Junior showing his face as well, as he decided to share a photo of himself and his son.
Aaron Adatsi in the birthday photo was seen holding his son with a big smile while looking at him, while his son was also very busy smiling for the camera marking knowing this image was going to be the first official view of his real face by the public.
in sharing the photo, he wrote;
"buon compleanno amico benedizioni quest'anno e oltre 🎉"
See Photo and post below.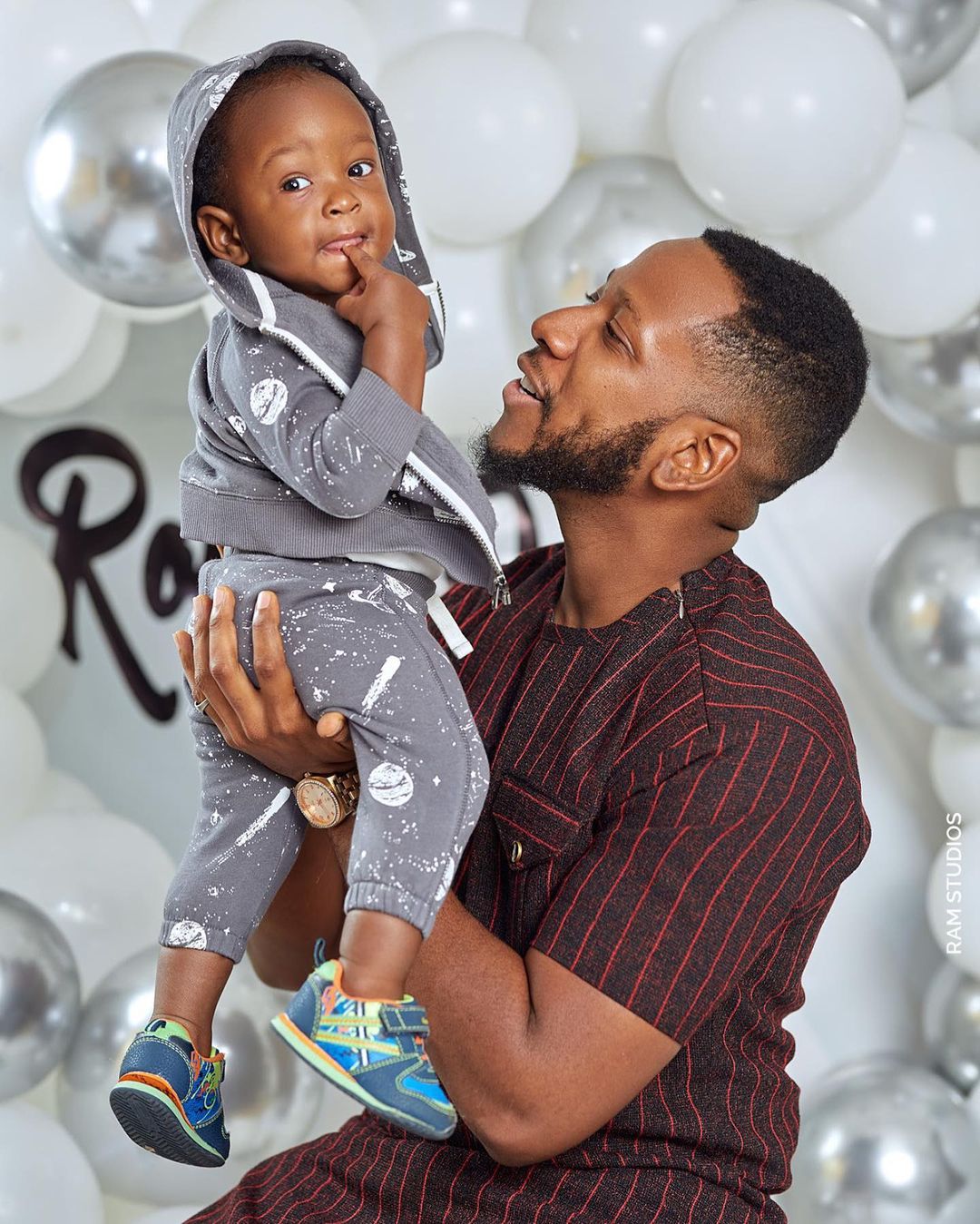 Click Here: Kylie Jenner Becomes First Woman To Reach 300 million followers on Instagram
I hope you had a nice time going through the above article, if you did then subscribe to Townflex.com by clicking on the bell icon displayed in the bottom corner to receive our daily post updates first, and also click to subscribe to our YouTube channel for more updates.