In a startling twist of fate, Abena Korkor, once celebrated for her glamorous life as a TV presenter and mental health advocate, has found herself grappling with unforeseen financial hardships.
The source of her former affluence, her relationships with sugar daddies, has dried up, plunging her into a financial predicament.
Korkor, known for her outspoken nature and advocacy for mental health, has made headlines once again, but this time for an entirely different reason.
The once lavish lifestyle she enjoyed, supported by her benefactors, has come crashing down as these relationships abruptly came to an end, revealing the precariousness of relying on external sources.
Facing the reality of her changed circumstances, the former TV presenter has boldly stepped into a new role – that of a waitress. A recent video posted on her social media accounts captures this unconventional transition, showcasing her taking orders and serving customers.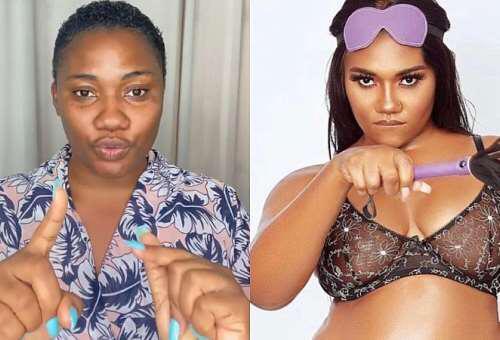 The video has sparked widespread discussions about resilience, financial independence, and the challenges of adapting to unexpected changes.
Abena Korkor's journey from the glitzy world of television to the demanding service industry highlights the unpredictable nature of fame and the importance of financial preparedness.
The sudden cessation of her sugar daddy relationships has laid bare the potential consequences of relying solely on such connections for sustenance.
Observers note that this shift in Korkor's life carries a valuable lesson about the need for diversified income streams and the cultivation of skills that can ensure stability during times of upheaval.
While she continues to advocate for mental health awareness, her own experience serves as a poignant reminder that financial stability is a crucial aspect of overall well-being.
As the public watches Abena Korkor navigate this unanticipated chapter, her story serves as a cautionary tale about the impermanence of external support and the resilience required to adapt and rebuild.
With determination and a new-found role, she stands as an example of confronting challenges head-on, even when the odds seem unfavorable.
For Latest , showbiz, celebrity gist, and gossip stories like this, feel free to visit our Entertainment Page.
Do you enjoy reading from Townflex? Do You Want Notifications From Us On Our Latest Post? If so, click on the Red bell icon below to subscribe to our feed, which will appear in your smartphone's notification after we publish a new article. You may also follow us on Twitter at @Townflexgh, Facebook at Townflex, Telegram at @Townflex, Townflex on Pinterest, Townflex on TikTok, Townflex on YouTube, and Townflex on Google News.