Ghanaian actor Umar Krupp and his US-based girlfriend welcome their first child together, Baby K.
Umar Krupp Mr. Krupp, with elation, took to the realm of social media to proclaim the birth of the little one, a bouncing baby boy, he was delivered at the Lincoln Medical Center located in New York on 12th October 2023.
Actor Krupp is in a very exciting stage due to the fact that the arrival of his and his US-based partner's child coincided with his own birthday month.
Posting the announcement on Instagram, the actor thanked his fiancee for making him a father and pledged his commitment to her for life.
Krupp went on and also extended his gratitude to his mother, whom he referred to as 'the best mother ever.'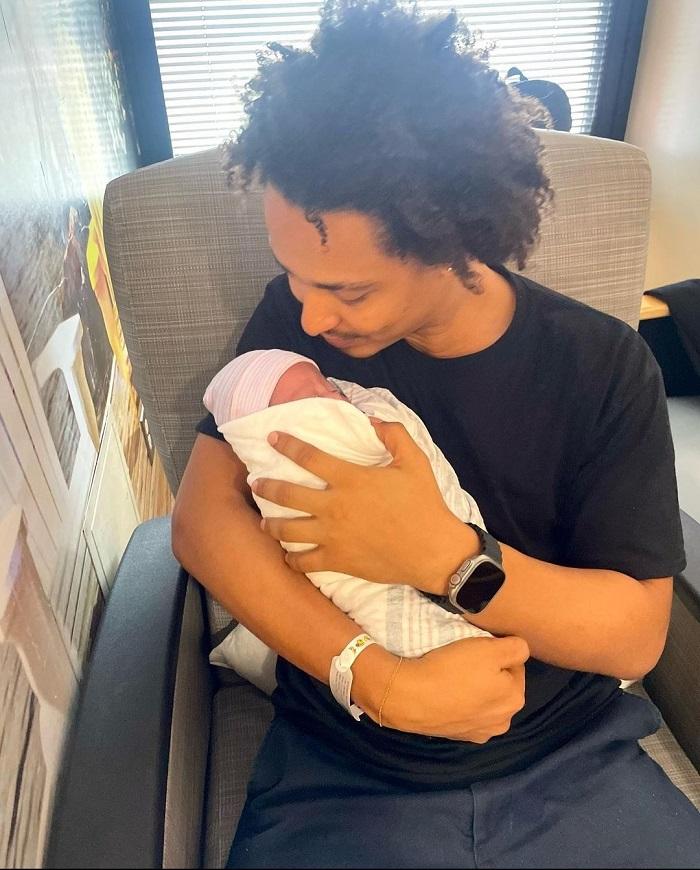 Related: Mr. Ibu's health condition getting worse [Watch Video]
In a heartfelt post on his social media handle, Umar Krupp expressed his joy and gratitude, saying, "For all the things my hands have held, the best by far is you SON!! Allah chose the perfect time to bless me with you, my birth month.
"Happy birthday to me and my first child. I love you. @x._geena thank you for making me a father I love you for life. Allah bless my mother for been the best mother ever I love you hajia always. MASHAALLAH MASHAALLAH MASHAALLAH."
Watch the Video below.
Krupp's partner also took to social media and wrote this, "You'll never understand LIFE until it GROWS inside of you!! @umarkrupp and I made a wish and you came through.. 12•10•23~LOVE AT FIRST SIGHT!!
"And whenever I hold you, oh bwoy Life makes more sense!! Baby K, you are so loved, can't wait to show you the world!!"
Visit our Latest Entertainment News Page for the latest updates on Showbiz, Celebrity Gossip