Afia Schwar has released bombshell regarding Tracey's marriage and it's WILD!
According to Afia Schwarzenegger, Tracey Boakye's husband dated another lady for nearly ten years.
He  eventually split up with her all because she had a child with another man during their connection.
In a self-made Instagram video, Afia addressed the naysayers and called out those who have referred to Tracey Boakye as a "husband snatcher."
She was enraged as she described how some members of the public had tarnished Tracey's name during the iconic "Papa no" incident.
Afia reiterated that Tracey's  recent union surprised her critics because of how she used to be addressed as "East Legon Landlady."
Afia Remarks
Are Ghanaians actually of that mindset? You still have issues now that she is married after the "papa no" phase. Why not? If you can't leave my daughter Tracey alone.
What problem do you have? Snarling, Afia Schwarzenegger said "We are all each other's ex".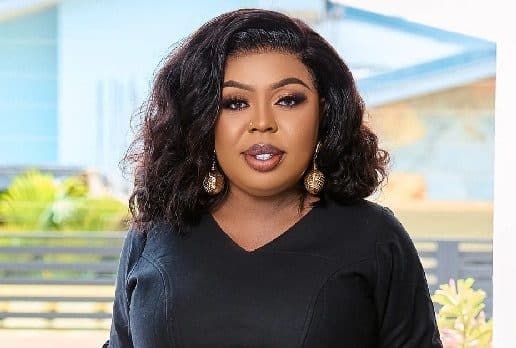 "You dated a man for ten years but dumped him to have a child with another man. Sincerity be told, I have no notion what you had in mind.
You thought he was merely a source of power, right?
If it's relevant, he previously dated my daughter, who is currently dating you. Put an end to your crap about talking when the time is appropriate. You all best deal with it because the marriage will never fail. In a video posted on August 2 to her Instagram profile, Afia referred to people as "fools."
Watch Video Below
Background
On July 28, 2022, in Kumasi, Ghana, filmmaker Tracey Boakye and artist Frank Badu Ntiamoah exchanged vows. At the #Francey22 party, famous figures from the entertainment and arts industries attended.