In Africa, If affluent do not take care of the less wealthy and invest more in them, the less fortunate will build houses before them.
Even though it is good to aid the poor since it brings God's blessings, not everyone you see begging on the street is truly impoverished; some are Gold Diggers.
In a hilarious video posted to Instagram (IG), three kids who were spotted begging for money on the street invaded KFC at the close of the day to relish their sales.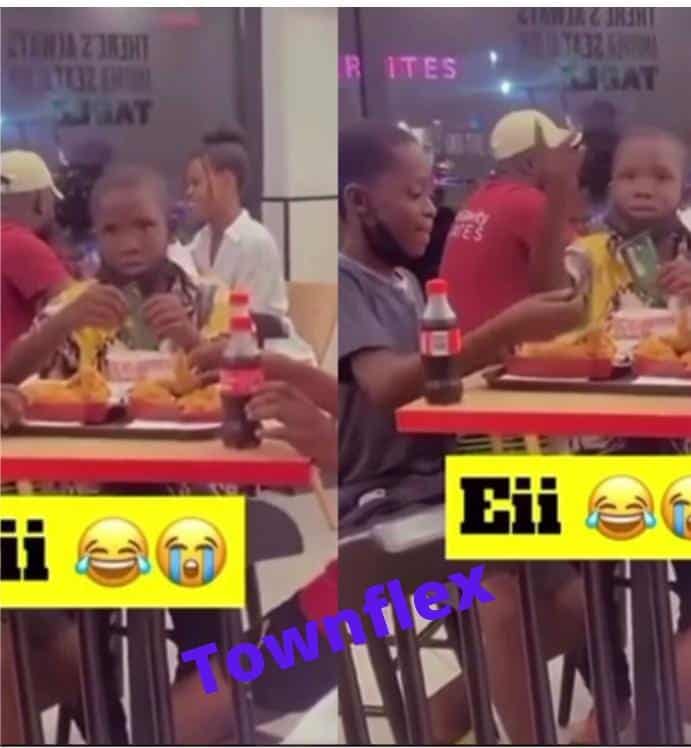 They were observed relaxing and enjoying life with a basket of chickens, as if they were never beggars, and living life to th utmost.
Watch the video below to learn more…