Ghanaian actor and media personality, Mr. Beautiful has iterated that Agya Koo, Kalybos, and others should bow their heads in shame.
The party faithful of the New Democratic Congress (NDC) made such assertions during an interview on Ghana's Metro TV.
Mr. Beautiful suggested that regarding the current state of affairs of the country and how the NPP has failed Ghanaians, Agya Koo, Kalybos, and other celebrities who supported the party should feel ashamed.
In addition to that, the talented TV personality emphasized that he will continue to engage in politics as long as he has breath win him. The reason is that he is a concerned and patriotic citizen of the country.
Again, the fact that he pays school fees for his young wards and also purchases fuel should be enough to ginger him into the realm of politics.
And because of this very reason, he will give all his support to the one he knows and believes can rescue the country.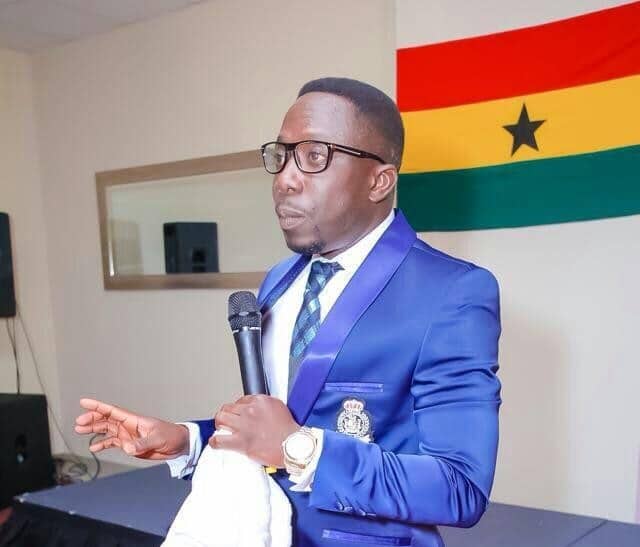 Read his Words Below
"Forever and ever, I will involve myself in politics. This is because, in your house, there is politics. Everywhere you are, there is politics.
"I buy fuel and pay my children's school fees. Therefore I will rally behind someone who I know can rescue the nation".
In conclusion, he also advised that politics shouldn't be a reason for division among people as people can be friends and still be indifferent regarding certain issues.
'The fact that we support different football clubs doesn't make you my enemy. You are simply not mature. So, nothing can stop me. I will encourage each and everyone," he iterated.
"When I came out in 2012 and openly supported His Excellency John Dramani Mahama, it paved way for the likes of Agya Koo, Matilda Asare, and others to support this government(NPP) in 2016"
"These people, Agya Koo, Matilda, Kalybos, should all bow their heads in shame because the party they supported has failed. Look at what the man I supported, Mahama, did for the nation".
Agya Koo and all who supported this gov't should bow their heads in shame – 'Mr. Beautiful'#MetroNews pic.twitter.com/tNGoCWn3ul

— Metropolitan Television (@metrotvgh) August 2, 2022
Conclusion
So folks, what are your thoughts on Mr. Beautiful's assertion?
Should Agya Koo, Kalybos, and other celebrities be ashamed of the current predicament of the country?
Stay tuned for more exciting news and updates on Townflex. com