President Nana Addo Dankwa Akufo-Addo has suspended Ghana's 64th Independence day celebration which was expected to come off on Saturday, 6th March 2021.
This was made known in a memo released yesterday, Monday, 15th February by the Ghana Education Service (GES) issued to all Municipal and District Education Directors and Heads of all schools.
According to GES' memo, they received a letter from the office of the President on February 11, directing them about the suspension of this year's independence celebration and all its related activities nationwide due to the high prevalence rate of COVID-19 cases in the country.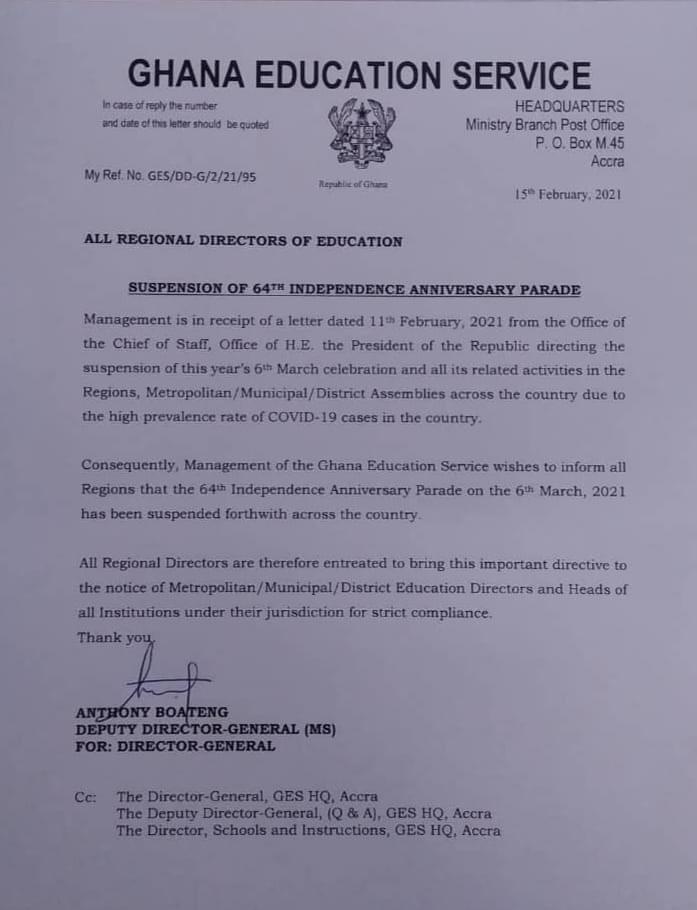 The current situation in regards to the deadly Covid-19 pandemic is really getting bad here day after day, Currently, Ghana now has a total of 76,492 confirmed cases, with active cases at 7,850, 68,100 people who got infected have recovered/discharged. Meanwhile, 542 deaths have been recorded since the outbreak of the disease in Ghana.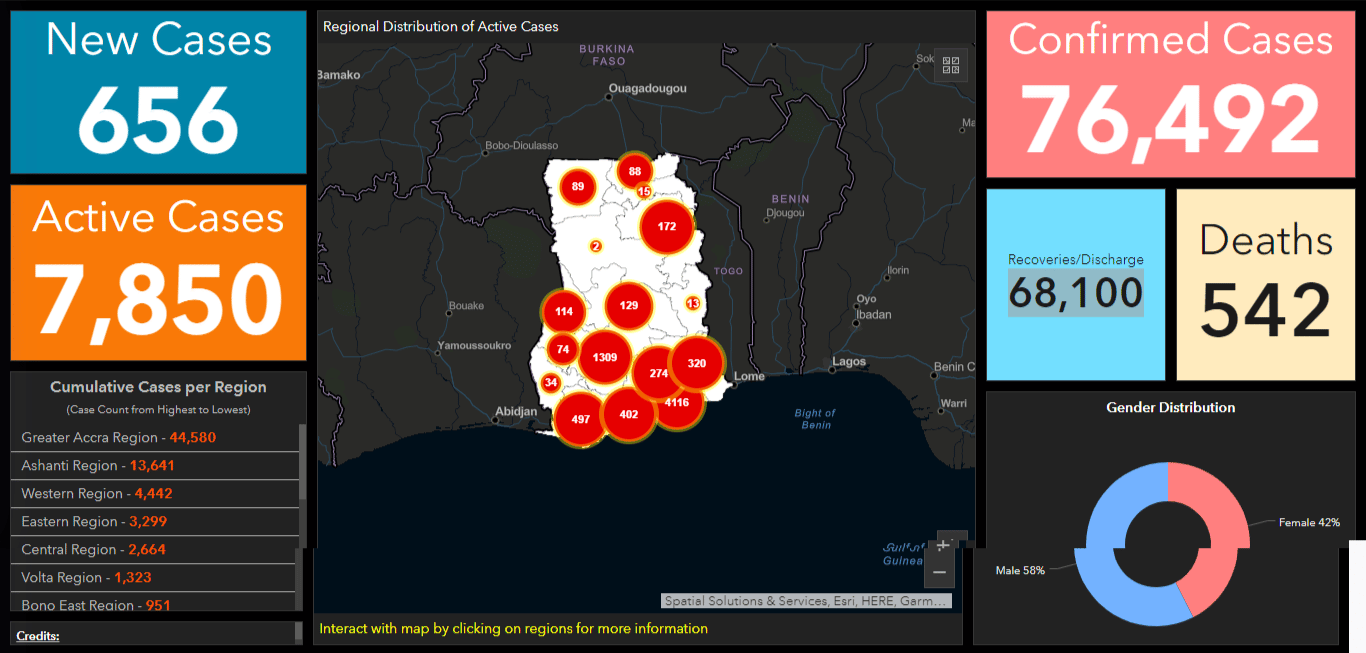 President Akufo-Addo recently reimposed the ban on public gatherings as part of measures to contain the rise in COVID-19 cases in Ghana, and that until further notice, the wearing of nose/face masks is now mandatory.
I hope you had a nice time going through the above article, subscribe to townflex.com by clicking on the bell icon 🔔 displaying in the bottom corner to receive our daily post updates first.