Earlier yesterday, social media was abuzz with news about the alleged boyfriend of popular Ghanaian socialite and musician, Hajia4Real.
According to reports, the businessman, Mr. Richard Quaye, had taken to social media to flaunt his lavish lifestyle, showcasing his impressive car collection and plush mansion.
Hajia4Real, who is currently detained by UK authorities for her alleged involvement in an 8 million USD fraud 7 years ago, had previously been linked to Mr. Quaye in several media reports.
However, it was not until she took to her Instagram page to wish Mr. Quaye a happy birthday that the rumours gained traction.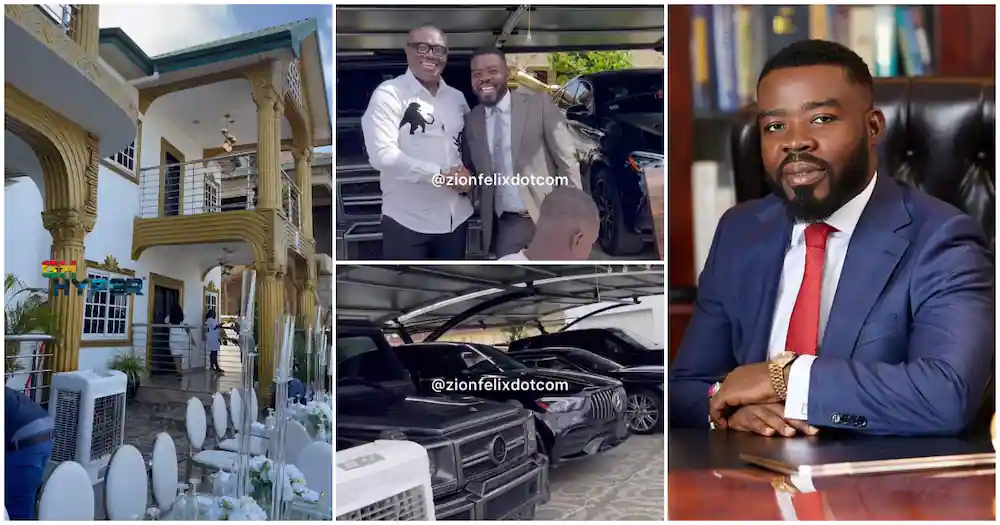 In two separate posts, Hajia4Real showered praise on the businessman, commending him for his contributions to humanity and professing her love for him.
She described him as a kind-hearted man who works tirelessly to keep the human race in harmony.
Mr. Quaye's social media posts, which have since gone viral, show him posing next to a range of luxury vehicles, including a Mercedes Benz G-Wagon, Bentley, Range Rover, and Rolls Royce.
The cars were parked under a shed in his lavish mansion, which also boasts of several other luxurious amenities.
Mr. Quaye, who is a serial investor and the founder and CEO of Quick Angels Limited, is also the Board Chairman of Quick Credit & Investment Micro-Credit Ltd. He has made a name for himself in the business world, thanks to his astute entrepreneurial skills and savvy investment decisions.
While the nature of Mr. Quaye's relationship with Hajia4Real remains unclear, his latest social media posts have certainly caught the attention of many Ghanaians.
Some have praised him for his success and wealth, while others have criticized him for flaunting his riches during a time when many Ghanaians are struggling to make ends meet.
Regardless of the opinions of others, Mr. Quaye seems content to continue living his life of luxury and success.
Only time will tell whether his alleged relationship with Hajia4Real will develop into something more serious or whether it will fizzle out into just another rumour.