The Livingstone Foundation founded by the bhim boss, Stonebwoy together his personal person Ayisha Modi joined force to bless legendary Ghanaian music producer, "Agiecoat".
The two on Saturday, September 19th 2020, drove to the house of the producer where they surprised him with a gift, they gifted him a brand new 2018 / 2019 model Toyota Corolla car.
This gift is to honour the legendary producer for his contribution to the music industry since the 90s. watch video below.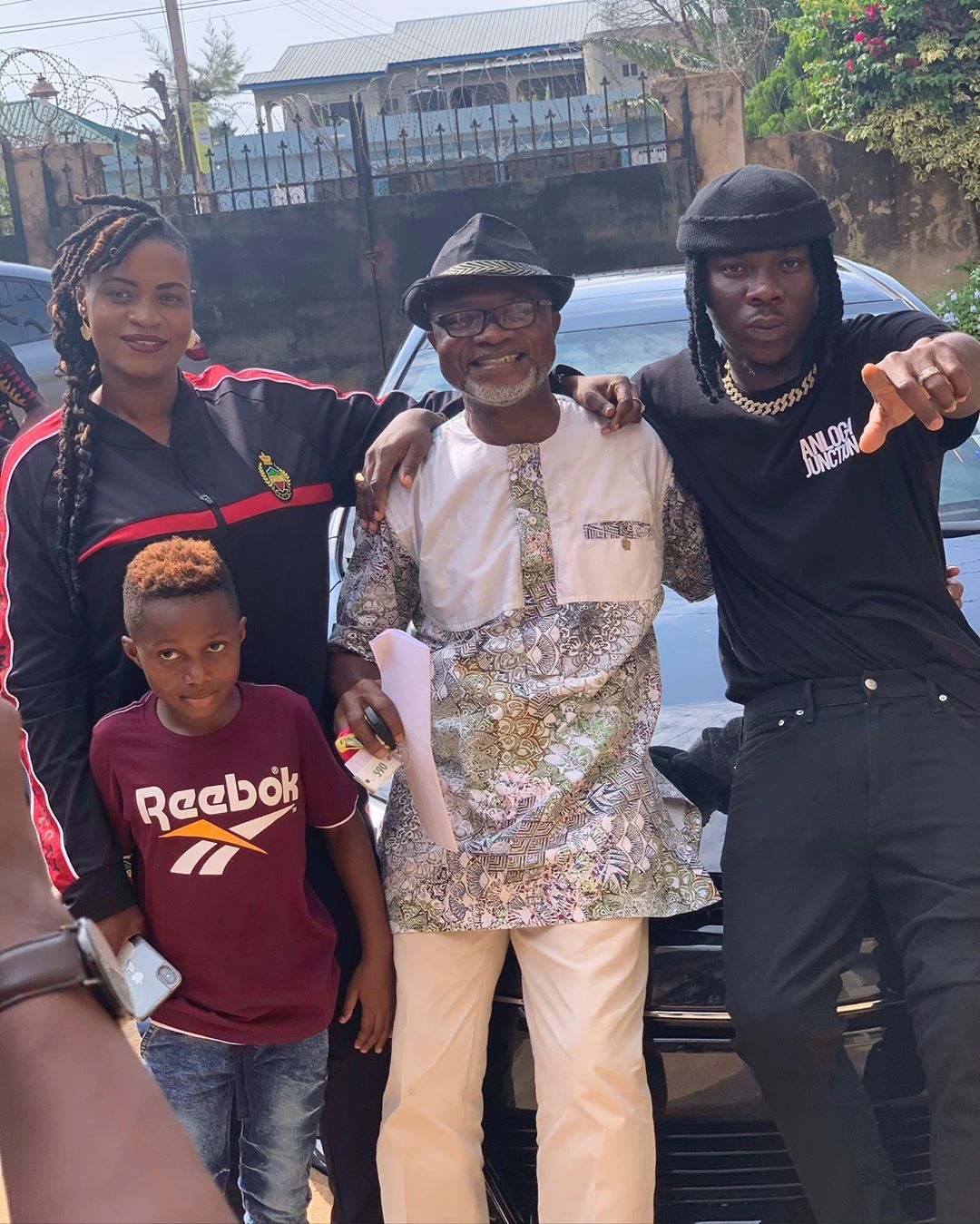 Agiecoat has been the brains behind some classic Ghanaian album / songs very loved by the masses at the time, such as; Zaza by Kokoveli, Gonja Barracks and Kru Brofo by Buk Bak, worked with George Darko, 4×4, Kontihene and a host of great acts.
Stonebwoy revealed that he has heard a lot about the Producer but hasn't got the chance to meet him until now. As he himself together with Ayisha Modi thought it right to do something small to support and appreciate hus efforts.
According to him Ayisha was the brains behind the donation, she new her from wey back because they have worked together, watch video below.
I hope you had a nice time going through the above article, subscribe to townflex.com by clicking on the bell icon ? displaying in the buttom corner to receive our daily post updates first.