Manchester United forward and ballon d'or winner Cristiano Ronaldo appears to be practically destined to leave Old Trafford and his situation has gotten worse since he left the bench after the team's 2-0 victory against Tottenham last week.
As a result of what appeared to be a falling out with Ronaldo, United had only one bid during the summer transfer window, from Saudi club Al-Hilal.
Jorge Mendes, Ronaldo's agent, also approached Real Madrid, Barcelona, Atletico Madrid, Paris Saint-Germain, and Bayern Munich, but none of those teams were interested in signing the 37-year-old.
Prior to the January transfer season, a source close to the player reports that Ronaldo's advisors have already contacted Newcastle, Chelsea, and Arsenal.
However, it is evident that none of the three teams are interested in signing the United forward.
Thomas Tuchel who was replaced by Graham Potter continuously smashed Todd Boehly's transfer fantasy of bringing one of the top goal scorers in the world, Cristiano Ronaldo to Stamford Bridge, but Pierre-Emerick Aubameyang was chosen in his place.
The Chelsea co-owner, though, has refrained from giving up despite this.
A source According to sport outlet, The sun said:
'Chelsea were interested in Ronaldo over the summer, but he is no longer on their radar.
'Arsenal and Newcastle realise the quality he would bring in helping them to achieve their ambitions.
'But both clubs worry about the wider impact his arrival could have on the clubs.
Before United's 1-1 tie with Chelsea on Saturday, Ronaldo was left off the team and had to train separately from the first team.
Ronaldo acknowledged in his statement that his response in the victory against Tottenham last week was made in "the heat of the moment," stopping short of giving an apology.
"As I've always done throughout my career, I try to live and play respectfully towards my colleagues, my adversaries and my coaches," Ronaldo wrote on Instagram.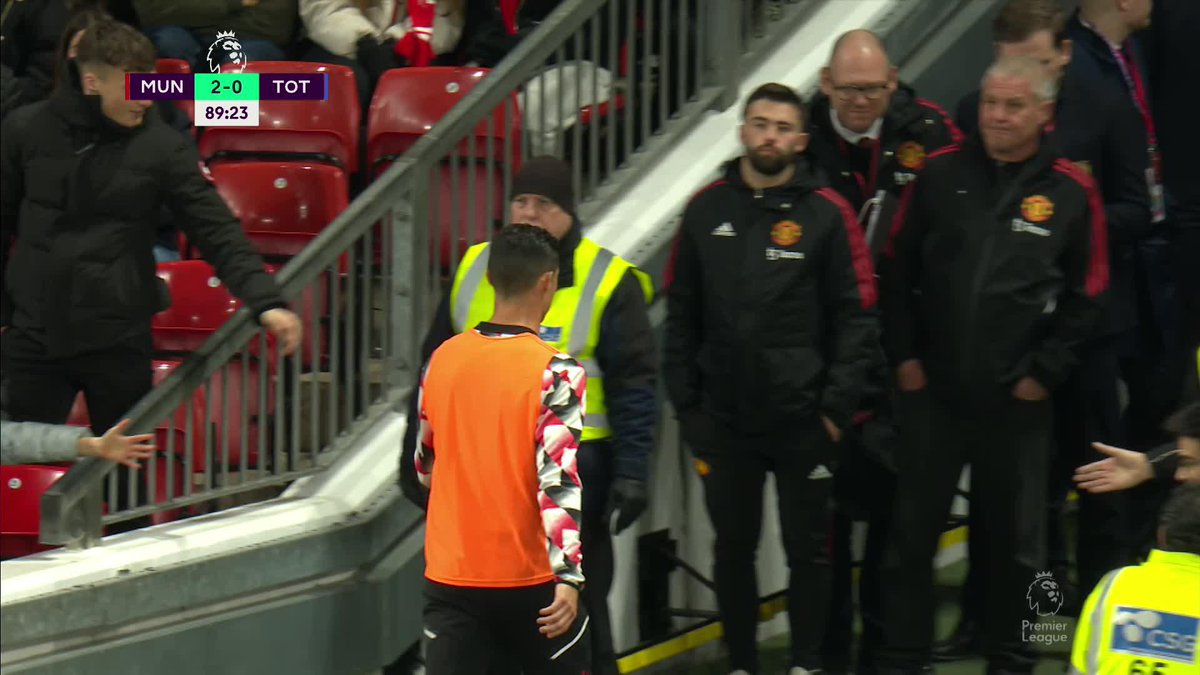 "That hasn't changed. I haven't changed. I'm the same person and the same professional that I've been for the last 20 years playing elite football, and respect has always played a very important role in my decision making process," He added.
"I started very young, the older and the most experienced players examples were always very important to me". "Therefore, later on, I've always tried to set the example myself for the youngsters in all the teams that I've represented". "Unfortunately that is not always possible and sometimes the heat of the moment gets the best of us."
"Right now, I just feel that I have to keep working hard in Carrington, support my teammates and be ready for everything in any given game."
"Giving in to the pressure is not an option. It never was. This is Manchester United, and united we must stand. Soon we'll be together again."
Also read: klopps-nightmare-continues-following-shocking-1-0-loss-to-nottingham-forest/
Click On the Red-Bell icon displayed at the right bottom corner of your reading screen to be the first person to get the latest news updates sent directly to your smartphone's notification.