Reports suggest that Arsenal has shown interest in RB Leipzig's Mohamed Simakan, presenting a potential opportunity for the Gunners to secure a promising defender during the upcoming summer transfer window.
While much attention has been placed on strengthening the midfield, it is crucial not to overlook the other areas that require Arsenal's attention.
The defensive line, in particular, has gained prominence following injuries to William Saliba and Takehiro Tomiyasu, which have affected the team's performance in the latter stages of the season.
While Rob Holding has stepped in, the impact on the team's overall productivity, particularly in the build-up play, has been noticeably detrimental.
Consequently, there is a growing consensus that an upgrade in the defensive positions is a clear necessity to enhance the team's competitiveness.
Arteta had two clear strategies in mind to address Arsenal's defensive needs.
The first option was to sign a center-back who would offer an upgrade over Rob Holding and provide healthy competition for William Saliba.
Alternatively, the second option involved signing a full-back who would add variation to the position, allowing Ben White to cover for Saliba if necessary while also incorporating the new right-back option.
However, according to The Guardian's sports writer Ed Aarons, Arsenal has shown a strong interest in RB Leipzig's talented defender, Mohamed Simakan.
The 23-year-old Frenchman joined the Bundesliga club in the summer of 2021 for a reported fee of approximately £15 million and has swiftly established himself as a vital member of the German side.
Despite RB Leipzig renewing Simakan's contract in December, Arsenal remains undeterred in their pursuit of the talented defender, indicating their determination to strengthen their defensive lineup.
In the current season, Mohamed Simakan has showcased his versatility by playing 16 games as a full-back or wing-back, while also featuring 14 times as a center-back.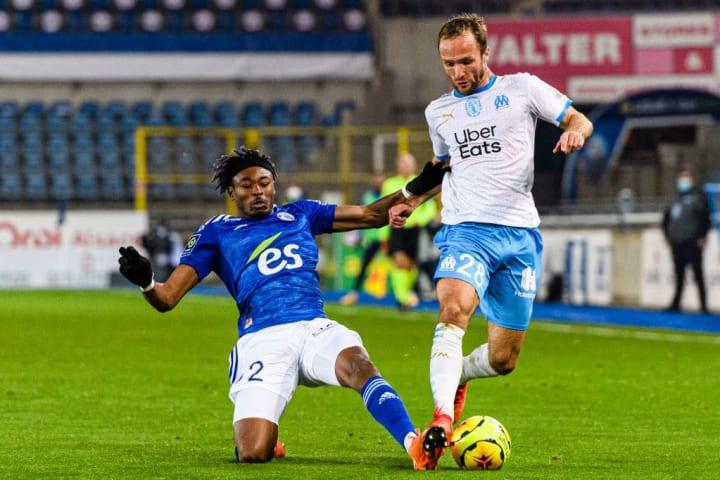 His role on the flank has yielded impressive offensive contributions, including six assists and three goals, highlighting his influence in the final third.
According to FBRef data, Simakan's performance places him in the 80th percentile for xAG (expected assisted goals) and the 86th percentile for non-penalty xG (expected goals) compared to players in similar positions across the top five leagues.
This remarkable output extends to his defensive abilities as well.
Concerns surrounding Arsenal's aerial presence during set pieces can potentially be addressed with the addition of Simakan. He ranks in the 95th percentile for aerial duels won, averaging 2.16 per 90 minutes.
Additionally, he ranks in the 82nd percentile for clearances and the 81st percentile for interceptions, further demonstrating his defensive prowess.
Simakan's impressive performances make it unsurprising that he has caught the attention of Arsenal, if the reports are indeed accurate.
The addition of Mohamed Simakan to Arsenal's defensive right-sided unit, which already features talented players like Saliba, White, Tomiyasu, and promising youngster Jakub Kiwior, would be highly valuable.
Simakan's arrival would not hinder the progress of rising star Reuell Walters, thanks to the versatility of both Walters and the potential new signing.
Undoubtedly, securing Simakan would require a significant investment due to his recently renewed contract and RB Leipzig's tendency to demand substantial fees for their players.
However, if Arsenal manages to finalize the deal, it could prove to be one of their most astute signings, bolstering their defensive capabilities and adding depth to their squad.