Manchester City overtook leaders Arsenal at Emirates Stadium with a decisive 3-1 victory, moving back to the top of the Premier League for the first time since November.
The defending champions ramped up the intensity in the second half as Arsenal suffered dearly for individual mistakes.
Takehiro Tomiyasu's sloppy backpass in 24th minutes allowed City's Kevin de Bruyne to score over Arsenal goalkeeper Aaron Ramsdale.
Arsenal equalized three minutes before halftime thanks to Bukayo Saka's penalty kick after City's Ederson fouled Eddie Nketiah.
Jack Grealish then ruined Arsenal's hopes in the 72nd after deflected finish made by Bernardo Silva and Haaland.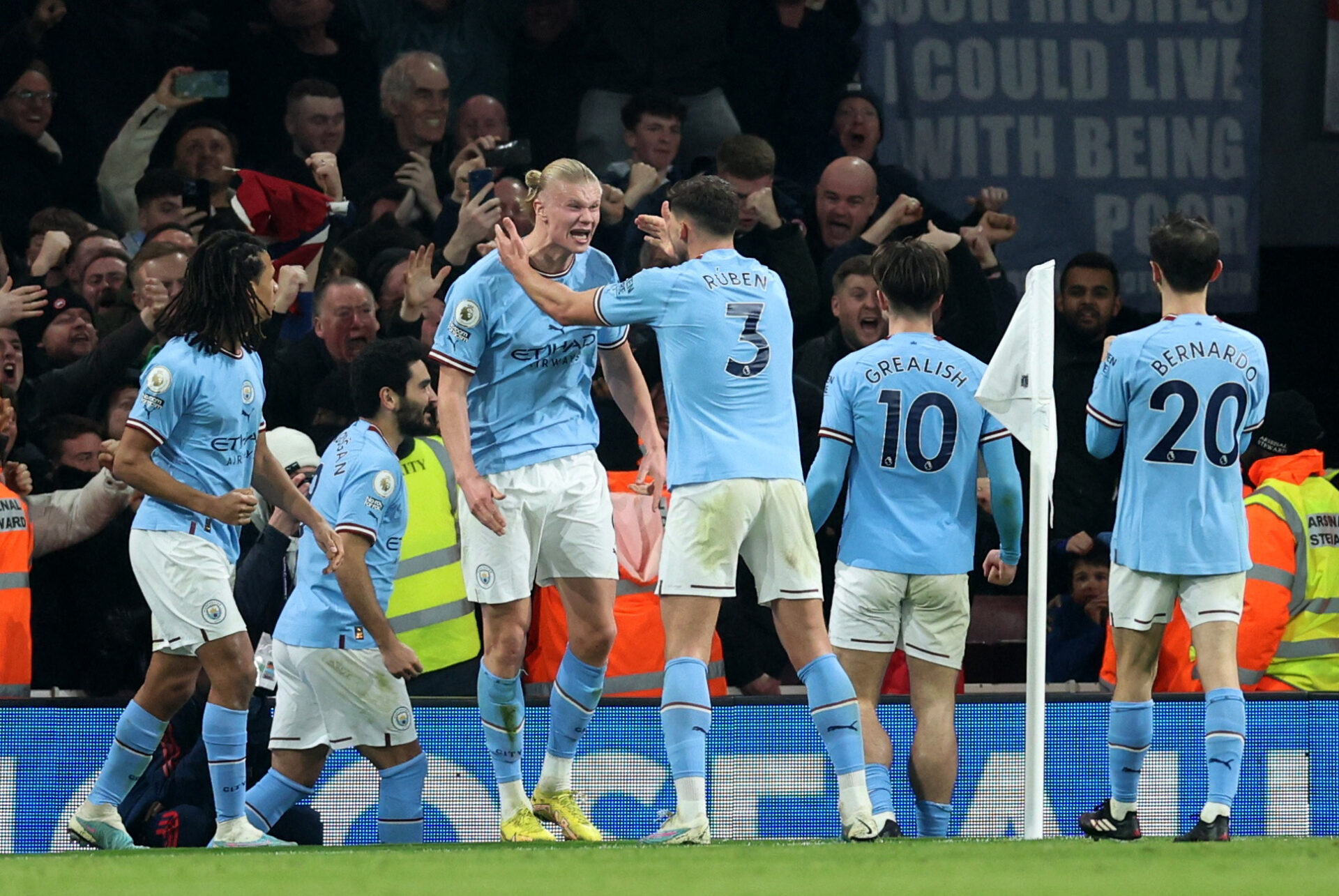 Haaland, inevitably scored off of De Bruyne's assist to put City ahead on goal differential.
Townflex sports takes a look at Arteta's post match conference after the game.
"We have to pick the points, because the performances are there for sure, Arteta said.
"What we've done today against this team, believe me that wasn't the game that they wanted to play."
"But we wanted the points and we didn't get them and at the end the games are decided in the boxes and we have given too much away today and weren't ruthless enough to convert our chances. That's what we have to improve."
"Probably it's a combination. We did a lot of simple things wrong, a lot of restarts where we put ourselves in trouble."
"Gabriel was out and we play a quick free kick and then we give it away in areas that it's impossible against them if you don't want to be threatened on your goal."
"When mistakes happened that's part of the risk that we take. There is a reward when understanding what we have to do."
"We didn't understand well, especially in the second half when they changed their formation."
"As well though we came out a lot of times and created a problem for them. So there's always the bala
"They're all feeling down, especially because they knew that we could do much better today to get a different result and we just gave them the game."
Arteta's view on the Ederson
"I don't know, I haven't seen it back. The action is gone and there's nothing we can do now."
Arteta on Thomas Partey absence
We don't know. It's what happens, it's part of football. I think Jorgi played a good game and we have to assess Tommy to see how bad it is."
Now, Arsenal will look to get their spot back when they visit Unai Emery's Aston Villa on Saturday.