Asantehene Otumfuo Osei Tutu II has expressed his concerns over the deteriorating state of the Komfo Anokye Teaching Hospital (KATH) in Kumasi, a facility that serves as a referral center for a significant portion of Ghana's population.
The 70-year-old hospital, with its critical infrastructure in dire need of repair, has led the Asantehene to initiate a fundraising campaign aimed at raising $10 million to give the hospital a much-needed facelift.
Named the Komfo Anokye Legacy project, this initiative is a pivotal part of the commemorative activities planned for the upcoming 25th anniversary of Otumfuo Osei Tutu II's reign on the Asante Gold stool, starting in 2024.
KATH, which has a capacity of 1200 beds, serves as the primary healthcare provider for over 4.7 million people in the region and beyond.
The hospital's strategic location and extensive road network facilitate its accessibility, making it the referral point for 12 out of the 16 regions of Ghana, including remote areas like Northern, Upper East, and Upper West Regions.
Despite its impressive outward appearance, the hospital's internal infrastructure has been neglected for decades.
Structural issues, electrical problems, and unsanitary conditions plague the wards. The hospital lacks essential fire detection and firefighting equipment, and most of the electrical wiring is dysfunctional, necessitating a comprehensive overhaul.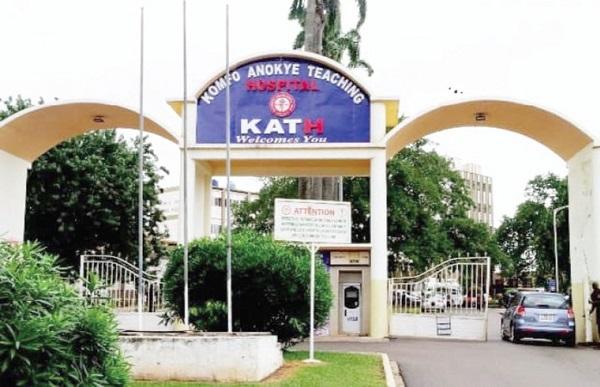 Engineer Kwadwo Darko Asante, Ashanti Regional Head of Public Work Department (PWD), highlighted the urgent need for upgrades, emphasizing the importance of a conducive environment for patient recovery.
The proposed renovations aim to create a more comforting atmosphere for patients and alleviate the stress and anxiety that often accompany hospital stays.
Asantehene Otumfuo Osei Tutu II has taken a hands-on approach to address this issue. He has pledged his commitment to the project and has urged the involvement of local businesses, mining companies, and individuals in raising the necessary funds.
The hospital's management, led by Prof. Addai Mensah, lauded the Asantehene's dedication to transforming KATH and ensuring quality healthcare for the region.
The ambitious "Heal Komfo Anokye" project serves not only to rejuvenate the hospital but also as a symbol of the community's commitment to its health and well-being.
With the Asantehene's guidance and the support of the community, Komfo Anokye Teaching Hospital's transformation is set to make a lasting impact on healthcare in the Ashanti Region.