Asisat Oshoala, the renowned Nigerian footballer, left football enthusiasts awestruck on Saturday, October 21, as she paid a touching tribute to the late singer Mohbad after scoring two remarkable goals against Granada FC.
Oshoala's tribute was a poignant display of respect and admiration for the fallen artist.
She shared a captivating photo on social media, depicting herself donning a shirt adorned with Mohbad's visage.
Her heartfelt message accompanying the post read, "Double for Imole 🫡 …..keep resting young king #LightBoy." Imole, which translates to "light" in Yoruba, was a term of endearment for Mohbad, signifying his radiant presence in the entertainment industry.
Oshoala's gesture not only showcased her prowess on the field but also her compassionate spirit off it. The tribute was met with an outpouring of support and love from fans worldwide.
It highlighted the deep connections that people in the public eye can have with artists and the influence such connections can have on their performance.
This tribute signifies the impact of artists like Mohbad on various spheres of life, transcending the boundaries of their chosen industries.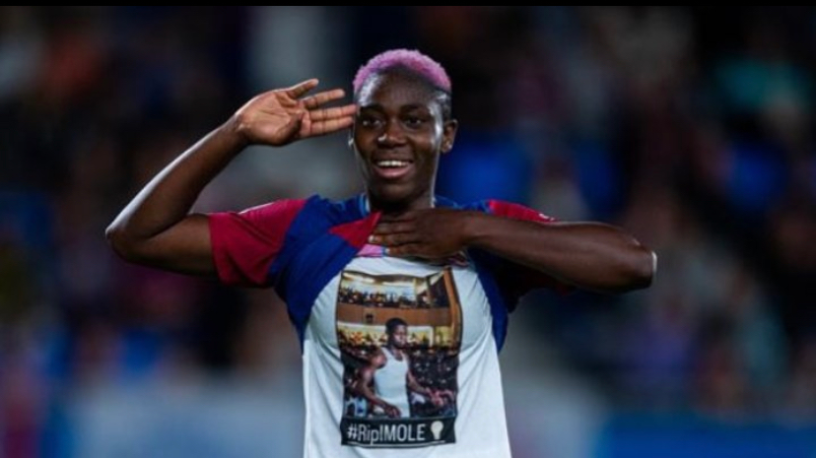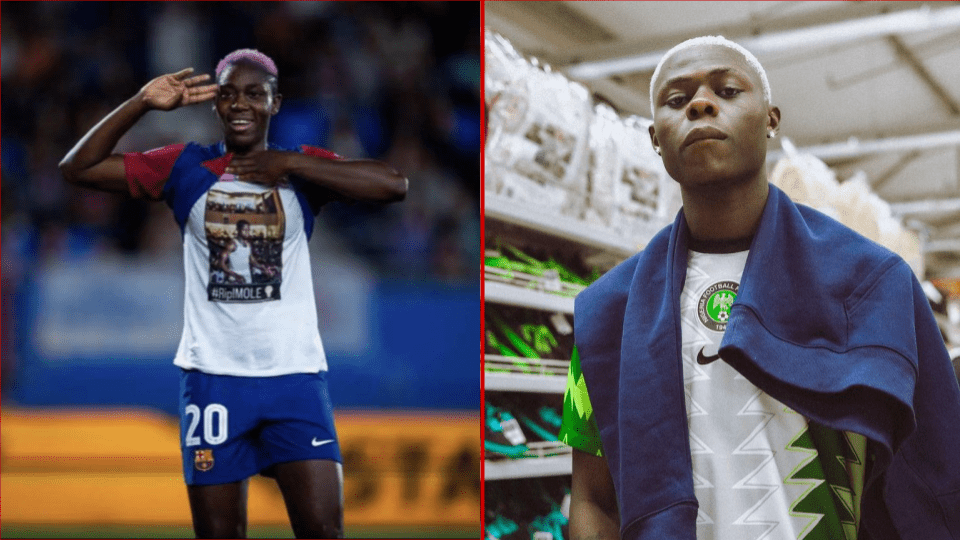 READ ALSO: Football Mourns: Man United and England Icon Sir Bobby Charlton Passes Away at 86
Oshoala's performance and tribute serve as a reminder that celebrities are not just icons but also individuals who are moved by personal connections and emotions.
Asisat Oshoala's heartfelt tribute to Mohbad through her remarkable double goal performance reverberates through the sports and music communities.
It symbolizes the profound effect that artists have on the lives of those who admire their work and the powerful connections that exist across different fields.
Oshoala's tribute will undoubtedly be remembered as a touching moment in the realms of football and music alike.