Music streaming and audio discovery platform, Audiomack has signed a licensing agreement with Universal Music Group (UMG).
This new deal between the two (Audiomack and UMG) was completed and signed on Wednesday, June 22, 2022.
This new deal however expands on a previous licensing agreement between Audiomack and UMG for the US.
With Audiomack signing licensing agreement with Universal Music Groups, it means a curated selection of UNG's contents (catalog) will now be made available to premium Audiomack subscribers in 16 countries across the African continent, the UK (United Kingdom), and Canada.
The 16 African countries includes; Algeria, Benin, Cameroon, Congo, Egypt, Ghana, Ivory Coast, Kenya, Mali, Morocco, Nigeria, Senegal, South Africa, Tanzania, Zambia and Zimbabwe.
UMG back in August 2019 signed a partnership deal with Audiomack, and this new deal expands on a previously signed 2019 licensing agreement between Audiomack and UMG for the U.S.
Dave Macli, Audiomack co-founder and CEO, said, "Millions of listeners across Africa, the UK, and Canada use Audiomack every day. Our expanded partnership with UMG helps artists in these regions better connect with their local fans and helps artists around the globe tap into a new audience of discovery-focused music fans."
Sipho Dlamini, CEO, Universal Music South Africa & Sub-Saharan Africa said, "We are excited for more fans across Africa and beyond to have greater access to some of Africa's most exciting musical talent, as well as UMG's unrivaled catalog of international superstars and releases. We welcome Audiomack as a partner and look forward to working with them to help strengthen the entire streaming ecosystem in Africa."
Frank Kacou, Managing Director, Universal Music Africa said, "Working with Audiomack will enable our artists from across the continent to reach wider across both French-speaking Africa and beyond, as well as to build their audiences across Canada, the UK and US. We are excited for the future development of streaming across the continent and to finding great new ways to collaborate together with the team at Audiomack."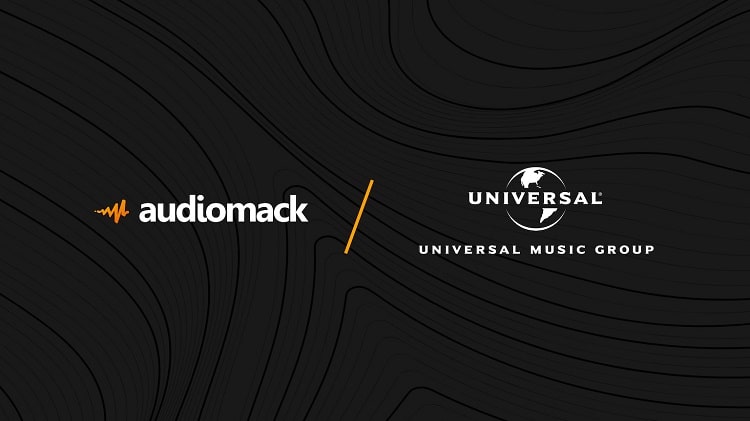 About Audiomack
Audiomack is an on-demand music streaming and audio discovery platform that allows artists and creators to upload limitless music and podcasts for listeners through its mobile apps and website.
About Universal Music Group (UMG)
UMG (Universal Music Group) is one of the world's leader in music-based entertainment, with a broad array of businesses engaged in recorded music, music publishing, merchandising and audiovisual content. Featuring the most comprehensive catalog of recordings and songs across every musical genre.
Click On the Red-Bell icon displayed at the right bottom corner of your reading screen to be the first person to get the latest news updates sent directly to your smartphone's notification.