57-year-old Elizabeth Yamoah, a mother of four, targets Senior High School (S.H.S) after graduating from J.H.S and is however determined to become a nurse.
Auntie Lizzy as she is called by her people have been in the trends lately as photographs of her went virus days back wearing school uniform and a candidtade in this year's BECE, she enrolled at the Odoben Presby Basic "A" Junior High School.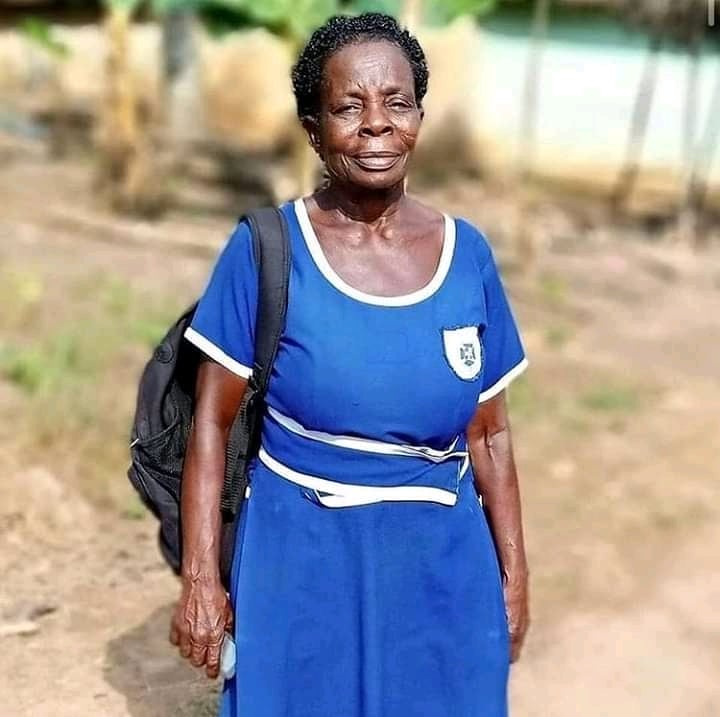 She revealed in an interview with Citi News that when she decided to opt in for schooling, she became a laughing stock in her community because of her age, even with that she was not bothered for the fact that she was determined.
"When I made up my mind to go to school people in my community mocked me. Some even said that I should leave education for the young ones but I was determined to learn how to read and write and that helped me through my education," Elizabeth told Citi News.
Elizabeth Yamoah despite the talks from peers made it through, She included the 531,705 candidates who sat for this year's Basic Education Certificate Examination (B.E.C.E) which commernced on September 14th, 20202.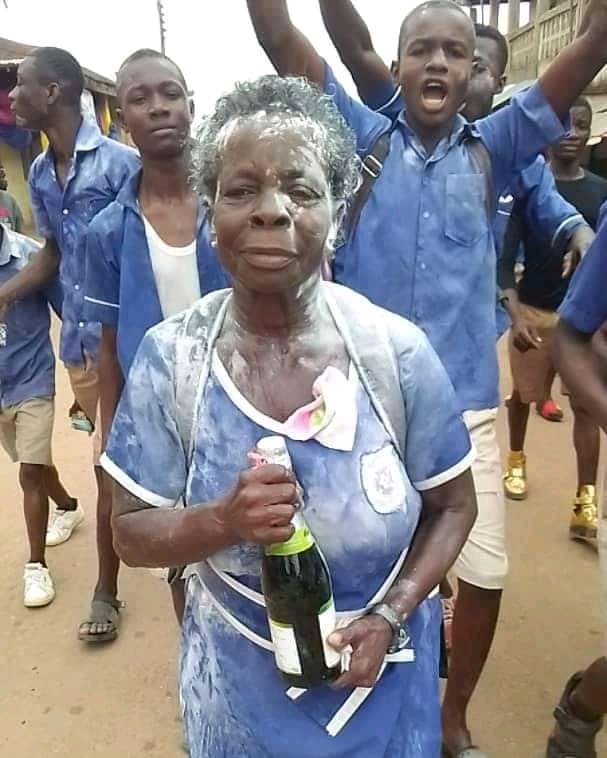 Friday, 18th September 2020, she graduated and now a B.E.C.E graduate with a lot of celebrations as photos flew all over social media. Her dream according to her is beyond J.H.S, she has plans of furthuring her education waiting to enroll for S.H.S as her dream is to become a nurce.
For her, she has been yearning to achieve academic excellence since she was young but upon the death of her father her dreams were dashed and due to that she added that she was forced to learn a trade as a means of survival.
Elizabeth Yamoah also received a cash prize of GHS1,000 and was made a brand ambassador for the Swedru Teachers Credit Union.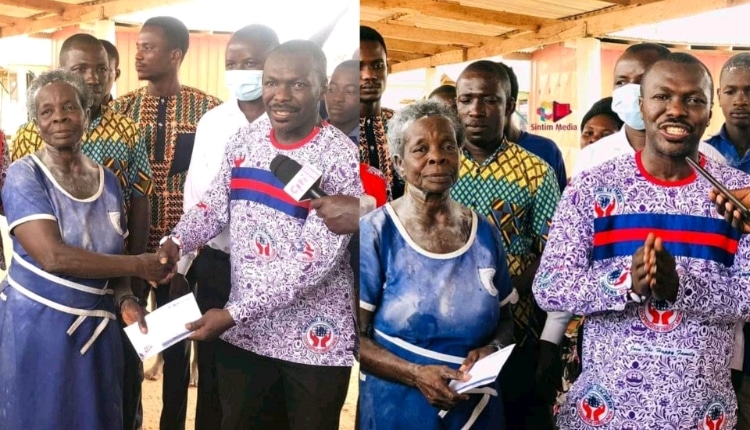 I hope you had a nice time going through the above article, subscribe to townflex.com by clicking on the bell icon ? displaying in the buttom corner to receive our daily post updates first.