Bayern Munich's first round DFB Pokal match against Bremer SV has been postponed due to covid-19 outbreak. Covid-19 is continuing wrecking the world and football.
Bayern Munich were due to play fifth-tier German side, Bremer SV on Friday but due to coronavirus outbreak at Bremer. The game which was meant to be a curtain-raiser for 2021-2022 must postponed and the team need to be isolate.
However, the clubs are more prepared now than previous years when the world was hit by Covid-19. It has been proved over a year that coranavirus cant stop football with test and injections are provided.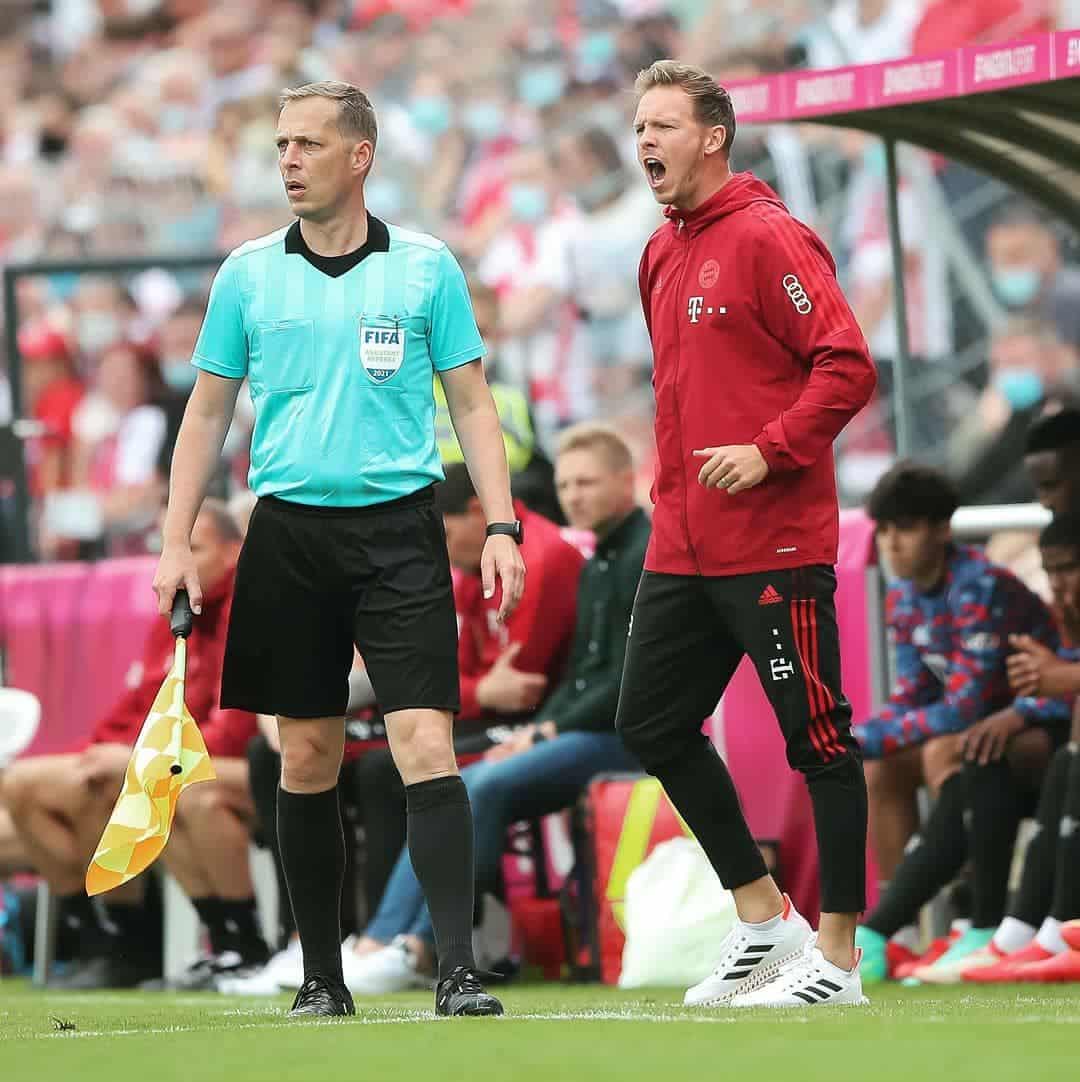 It has been confirmed by the Management of DFB-Pokal in an official statement and will decide on rescheduling the game later which means the draw for the second round has to be postponed.
Bundesliga champions Bayern will have to wait until August 13 to face Borussia Monchengladbach in their first game of 2021-2022 season.
Bayern Munich's new head coach Julian Nagelsmann will now have an extra time to prepare his side after losing four games in pre-season. The new coach is expected to deliver the another Bundesliga crown, DFB-Pokal title and also a Champions league title this season.