The BECE 2021 Examination Timetable is Out, released by WAEC
The West Africa Examination Council (WAEC) has released the official BECE 2021 timetable for basic school candidates. The examination body has altered the usual timetable.
From the new BECE Timetable, there have been some changes, the candidates will be writing Social Studies and French on Monday (the first day) unlike the previous years where they normally start it up with English Language and RME.
Both English Language and RME have now been shifted to Wednesday.
The 2021 B.E.C.E examination across the country Ghana will start on Monday 15th November and end on Friday 19th November.
B.E.C.E 2021 Timetable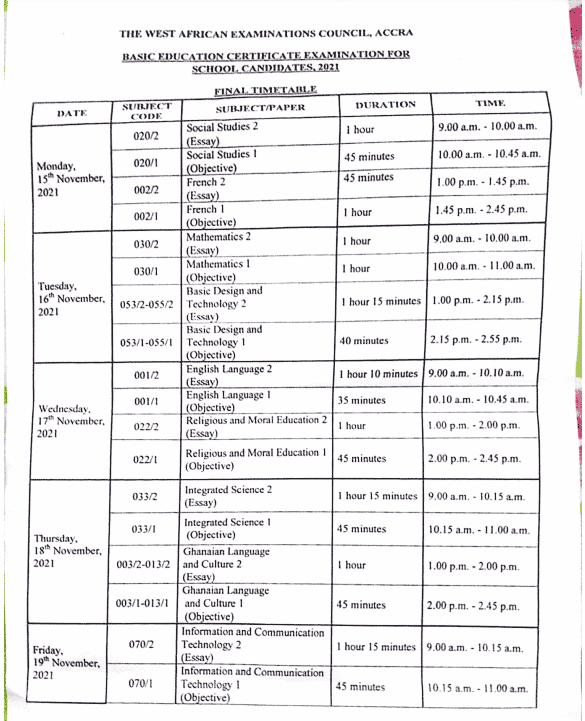 I hope you had a nice time going through the above article, if you did then subscribe to Townflex.com by clicking on the bell icon displaying in the bottom corner to receive our daily post updates first, and also click to subscribe to our YouTube channel for more updates.