US President Joe Biden has applauded the International Criminal Court's decision to issue an arrest warrant against Russian President Vladimir Putin, who has been accused of committing war crimes in Ukraine.
The ICC alleges that Putin was involved in the unlawful deportation of children from Ukraine to Russia since Moscow's invasion in 2022.
While Moscow has denied the allegations, Biden has expressed support for the arrest warrant, stating that Putin had "clearly" committed war crimes.
This move is unlikely to lead to any immediate action against Putin, as Russia is not a member of the ICC, meaning that the court has no jurisdiction over the country.
However, Putin could face arrest if he travels to any of the ICC's 123 member states.
In a statement, the ICC accused Putin of directly committing criminal acts and working with others to commit the crimes, as well as failing to use his presidential powers to prevent children from being deported.
Maria Lvova-Belova, Russia's commissioner for children's rights, is also wanted by the ICC for the same crimes.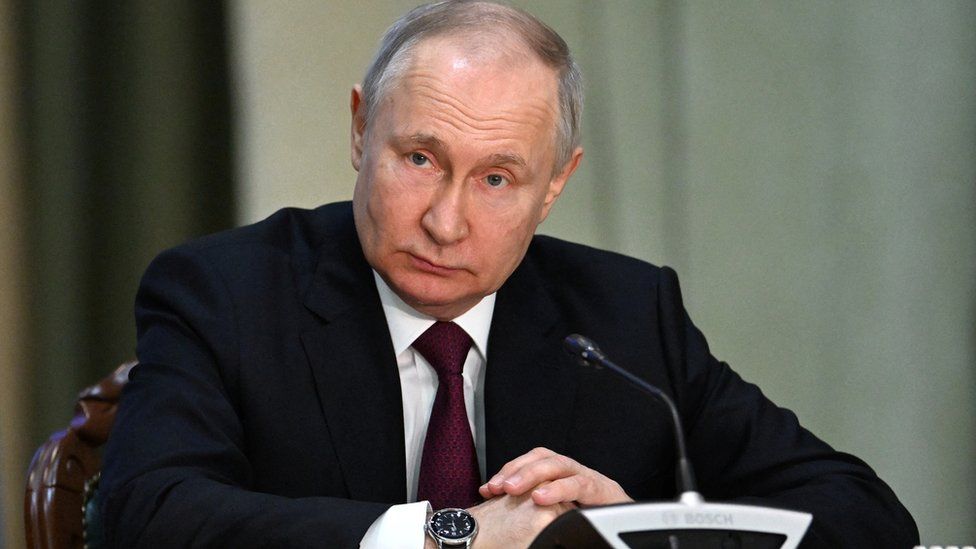 The decision to issue the arrest warrant comes after the UN released a report earlier in the week, which found that Moscow's forced removal of Ukrainian children to areas under its control amounted to a war crime.
ICC prosecutor Karim Khan has said that the warrants were "based upon forensic evidence, scrutiny, and what's been said by those two individuals".
While the move is unlikely to have an immediate impact on Putin, it could serve as a warning to others who commit similar crimes.
Khan stated that "children can't be treated as the spoils of war, they can't be deported," adding that "this type of crime doesn't need one to be a lawyer, one needs to be a human being to know how egregious it is".
The announcement has been welcomed by Russian opposition activists, with Ivan Zhdanov, a close ally of jailed opposition leader Alexei Navalny, stating that it was "a symbolic step" but an important one.
Ukrainian President Volodymyr Zelensky also expressed his thanks to Khan and the ICC for their decision to press charges against "state evil".
While Putin is only the third president to be issued with an ICC arrest warrant, the move is unlikely to result in his arrest, as Russia has previously shown no willingness to cooperate with the ICC.
However, the decision sends a strong message that the international community is willing to hold those who commit war crimes accountable for their actions.