In a desperate attempt to avert a wider conflict following a devastating explosion at a Gaza hospital, US President Joe Biden arrived in Israel.
The blast, which occurred at the al-Ahli Hospital in Gaza City, claimed the lives of 500 people, including patients and medical staff.
The hospital had been providing shelter to thousands of civilians seeking refuge from the relentless Israeli airstrikes in the region.
President Biden's visit came in response to growing concerns that the ongoing conflict between Israel and Hamas could spiral out of control.
Upon his arrival at Ben Gurion International Airport in Tel Aviv, he was received by Israeli Prime Minister Benjamin Netanyahu.
The international community, including the United States, is deeply alarmed by the escalating violence in the region.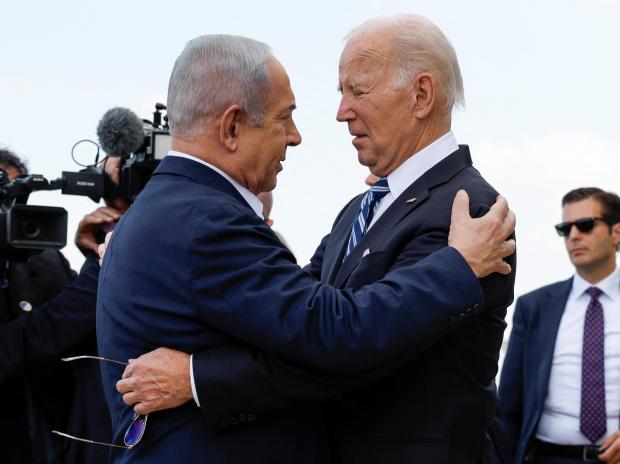 READ ALSO: Trump Receives Gag Order in Election Subversion Case: What It Means
The explosion at the Gaza hospital left President Biden outraged and deeply saddened. He issued a statement in which he expressed his distress and conveyed his commitment to protecting civilian lives during times of conflict.
The President said, "I am outraged and deeply saddened by the explosion at the Al Ahli Arab hospital in Gaza, and the terrible loss of life that resulted."
In response to the tragic incident, President Biden immediately engaged with King Abdullah II of Jordan and Prime Minister Netanyahu of Israel. He directed his national security team to gather information about the circumstances surrounding the explosion.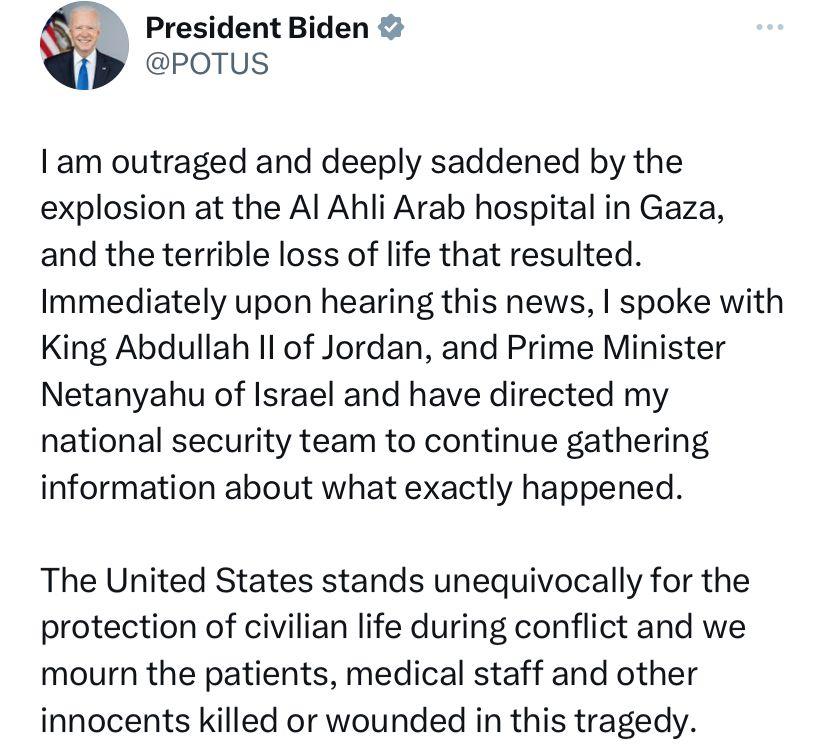 The President's stance was unequivocal: the United States stands for the protection of civilian lives during conflicts, and he mourned the loss of patients, medical staff, and other innocent individuals affected by the tragedy.
President Biden's visit holds the potential to play a crucial role in de-escalating tensions and preventing further loss of life in the region.
The international community will be closely watching the outcomes of this visit as they hope for a resolution to the ongoing crisis.