American former stand-up comedian, actor, and author, William Henry Cosby Jr. has finally been released from prison.
The 83-year-old comedian was released from SCI Phoenix on Wednesday, June 30th, 2021, at around 2:30 pm according to reports.
Bill was arrested back in 2018, he was to serve a 3 to 10-year sentence of which he has severed almost three years, he was convicted on three felony counts of aggravated indecent assault in 2018 of drugging and assaulting Andrea Constand in 2004.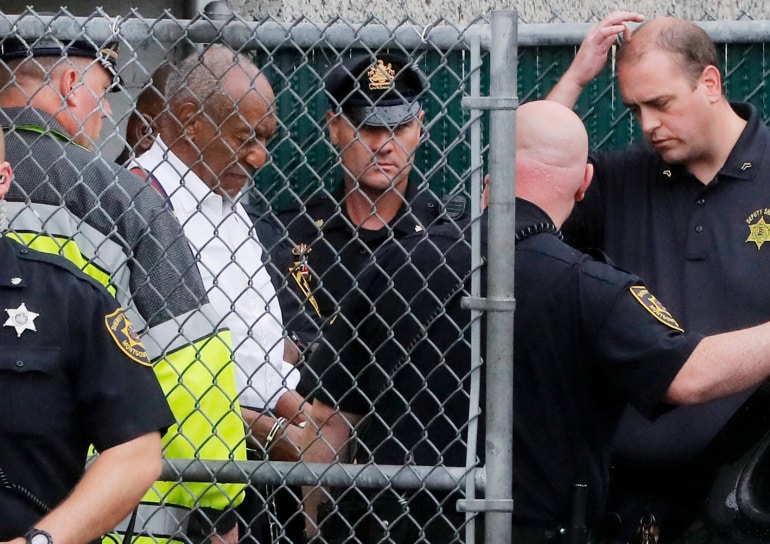 "The evidence, in this case, will show that Andrea Constand didn't come to us. What happened was, after this gets released, we go to her. And we ask if she's willing to help the commonwealth," Montgomery County District Attorney Kevin Steele told the jury, according to ABC News.
He was released after the Pennsylvania Supreme Court overturned the indecent assault conviction labeled against him thereby proclaiming him a free man.
"When an unconditional charging decision is made publicly and with the intent to induce action and reliance by the defendant, and when the defendant does so to his detriment (and in some instances upon the advice of counsel), denying the defendant the benefit of that decision is an affront to fundamental fairness,".

"For these reasons, Cosby's convictions and judgment of sentence are vacated, and he is discharged." high court Justice David Wecht's verdict read.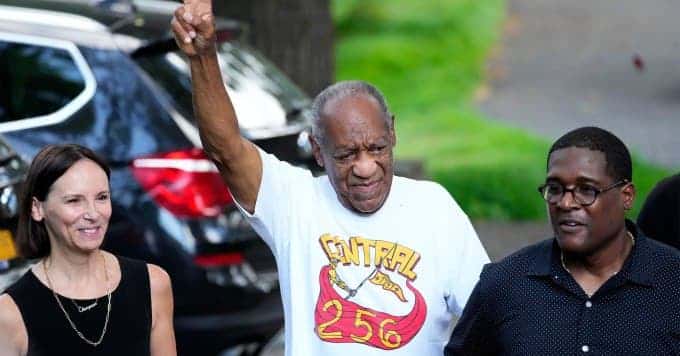 The freeman, Cosby took to his verified Twitter account after his freedom to make his first statement.
According to him in his tweet, he has never changed his stance nor story, but always maintained his innocence.
He then went on to pour in his thanks to his fans, supporters and friends who stood by him through the ordeal.
Not forgeting to give special thanks to the Pennsylvania Supreme Court for upholding the rule of law.
I have never changed my stance nor my story. I have always maintained my innocence.
Thank you to all my fans, supporters and friends who stood by me through this ordeal. Special thanks to the Pennsylvania Supreme Court for upholding the rule of law. #BillCosby pic.twitter.com/bxELvJWDe5

— Bill Cosby (@BillCosby) June 30, 2021
Bill Cosby Released From Prison: Well, his release from jail caused mixed reactions on social media as some celebrities who were not so happy about the turn of even took to Twitter to express their thoughts, see their reactions in posts below.
PLEASE NOTE! 👇🏾👇🏾👇🏾#MeToo https://t.co/epvnVFluby

— Gabrielle Union (@itsgabrielleu) June 30, 2021
Rich, powerful, sexual predator, Jeffrey Epstein got s sweetheart deal from then US attorney, Alex Acosta.

Rich, powerful, sexual-predator Bill Cosby got a sweet-heart, no-prosecution deal from a prosecutor and is getting out of jail.

Anybody else see a pattern, here?

— Ana Navarro-Cárdenas (@ananavarro) June 30, 2021
It is total bullshit that Bill Cosby is being released.

— roxane gay (@rgay) June 30, 2021
Bill Cosby is STILL an evil rapist .the end.

— ✌🏼rosanna arquette (@RoArquette) June 30, 2021
WHEN will things get better for women and girls regarding sexual assault, sexism, misogyny and ageism?
What will it take?
So discouraged.

— Kathy Griffin (@kathygriffin) June 30, 2021
I'm enraged, heartbroken and disgusted by Cosby's release. I can only imagine what all his survivors must be feeling. This convicted rapist is free today because he is a man of privilege. The Patriarchy rears it's ugly head yet again.

— Christine Lahti (@ChristineALahti) June 30, 2021
so just so we're clear, Bill Cosby is out of jail, Louis C.K. is touring, Chris D'elia is still doing shows in LA and cancel culture has absolutely gone…too far

— Kelly Bachman (@bellykachman) June 30, 2021
I GUESS 70 WOMEN WERENT ENOUGH – fuck u bill https://t.co/9dZUPzGx9U #WTF #RAPIST

— ROSIE (@Rosie) June 30, 2021
To every woman who was sexual assaulted by #BillCosby my heart hurts for you today and I am full fury. It's horrifying.

— Debra Messing✍🏻 (@DebraMessing) June 30, 2021
I hope you had a nice time going through the above article, subscribe to townflex.com by clicking on the bell icon displaying in the bottom corner to receive our daily post updates first. Bill Cosby Released From Prison