In a surprising turn of events, Karim Benzema, the French striker, bid farewell to Real Madrid after an illustrious 14-year career with the club.
The decision came as a last-minute surprise on the final day of the La Liga season, according to Real Madrid boss Carlo Ancelotti.
Hours before Benzema's departure was announced, he showcased his skill and prowess one final time, scoring his 354th and final goal for Real Madrid in their last game of the season.
The match ended in a 1-1 draw against Athletic Bilbao, with Benzema converting a penalty to secure the equalizer.
With his last goal, Benzema solidified his position as Real Madrid's second all-time top scorer, trailing only behind the legendary Cristiano Ronaldo. Throughout his remarkable career, Benzema amassed an impressive collection of 25 trophies and made 648 appearances for the club.
During a press conference, Carlo Ancelotti addressed the situation, expressing his surprise at Benzema's decision to leave and highlighting the timing of the announcement as a last-minute development.
"His departure was a surprise for everyone, but you have to understand it. It was a last-minute decision. Yesterday he trained normally and today he made this decision."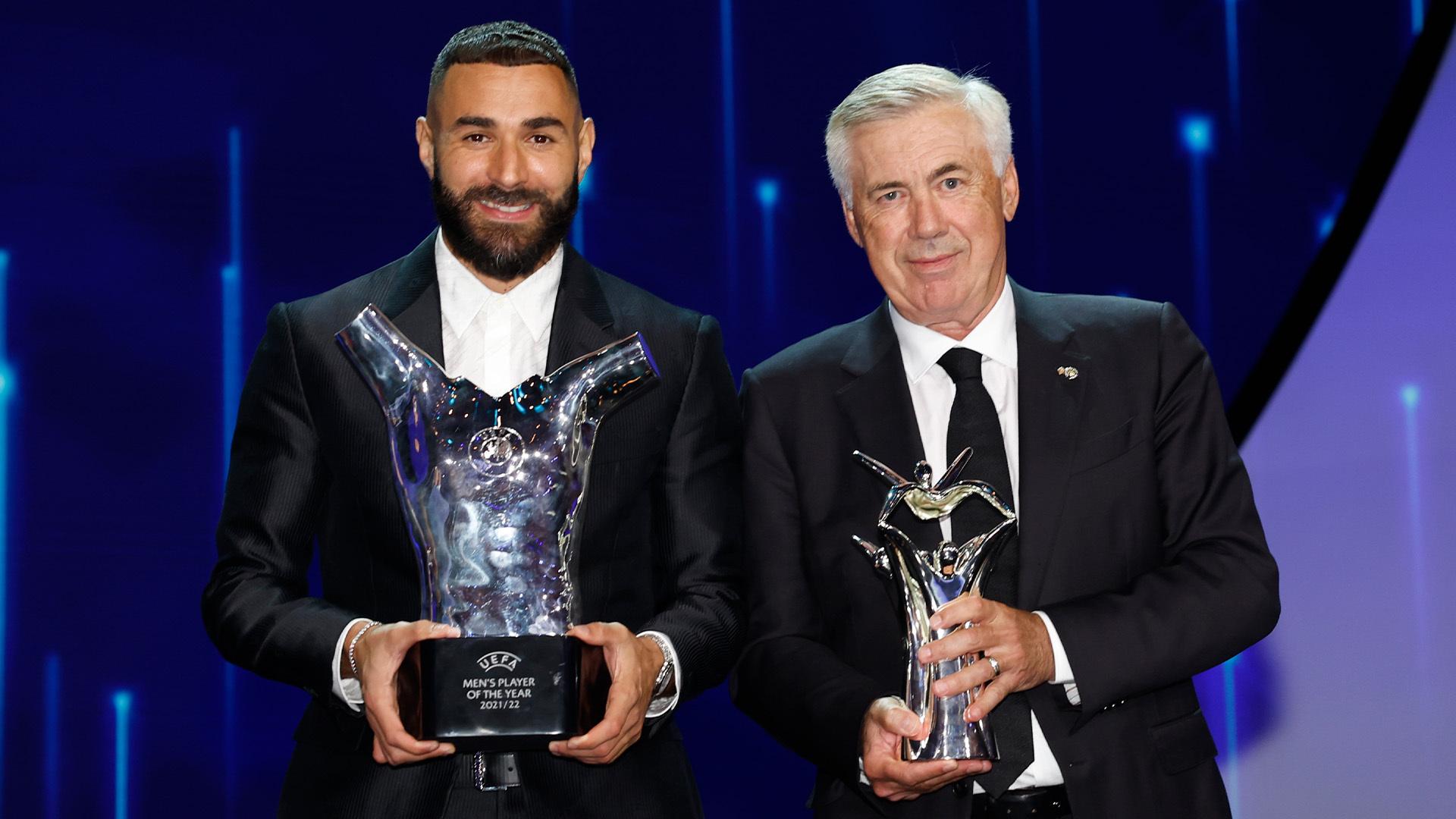 "We understand it. I spoke to him this morning and he said that he was leaving and I understood it."
"He has done very well with me in these four years and also at the club. For that all my thanks."
"He has thought it through and his decision is part of the transition of this club, which continues and will continue next year."
We have time to think about what we have to do. We will have a competitive squad next year.
"I am sending him off knowing that I have coached one of the best players in the world and one of the best forwards. He is a very kind, humble and serious person."
"We cannot be happy about his farewell, but we have to respect his decision. He has won the right to choose and we all thank him for what he has been able to do at this club."
"It has been legendary, something unforgettable, and it will remain forever in the memory of this club."
Four minutes into the second half, Oihan Sancet of the visiting team broke the deadlock, ending the goalless first half that witnessed Real goalkeeper Thibaut Courtois denying Mikel Vesga's penalty.
Later on, the hosts were awarded a penalty of their own after Eder Militao was fouled inside the box.
Karim Benzema, displaying his composure, calmly converted the penalty in the 72nd minute, marking his final goal for the club.
Just two minutes later, at the age of 35, Benzema made way for Luka Modric and was greeted with a standing ovation from the crowd as he departed the field.
Benzema, who currently holds the Ballon d'Or and is the reigning UEFA Player of the Year, originally joined Real Madrid from Lyon in July 2009 for a reported fee of €35 million.
Recently, there have been rumors linking him with a move to Saudi Arabian side Al-Ittihad.
Throughout his tenure at Real Madrid, the former French international clinched an impressive collection of 25 trophies. He ranks fifth on the club's all-time appearance list.
In Spain, his trophy cabinet includes five Champions League titles, five Club World Cups, four European Super Cups, four LaLiga titles, three Copa del Rey victories, and four Spanish Super Cups.
In other matches on Sunday, Barcelona, the league champions, suffered a 2-1 defeat away to Celta Vigo, resulting in the hosts securing their own survival.
Additionally, Real Valladolid was relegated after a goalless draw with Getafe.