United players have expressed their astonishment at the remarkable level of ambition Erik ten Hag has brought to the club during his inaugural season. His unwavering determination to achieve victory has resonated deeply within the team.
As Ten Hag approaches the conclusion of his first season at Old Trafford, it is evident that it will be deemed a triumph.
United has already put an end to a six-year period without silverware by clinching the Carabao Cup, and they require just one point from their remaining two home fixtures in the Premier League to secure a spot in the Champions League once again.
Next in line is the FA Cup final against Manchester City, scheduled for June 3. By that time, it is highly likely that Ten Hag's inaugural season will already be deemed a triumph.
However, there will be immense pressure to prevent City from matching United's historic treble accomplishment from 1999.
It is certain that the Dutchman will be determined to achieve precisely that and secure a second victory of the season against Pep Guardiola.
After a decade of uncertainty, United appears to have found a more stable and promising path under Ten Hag's guidance.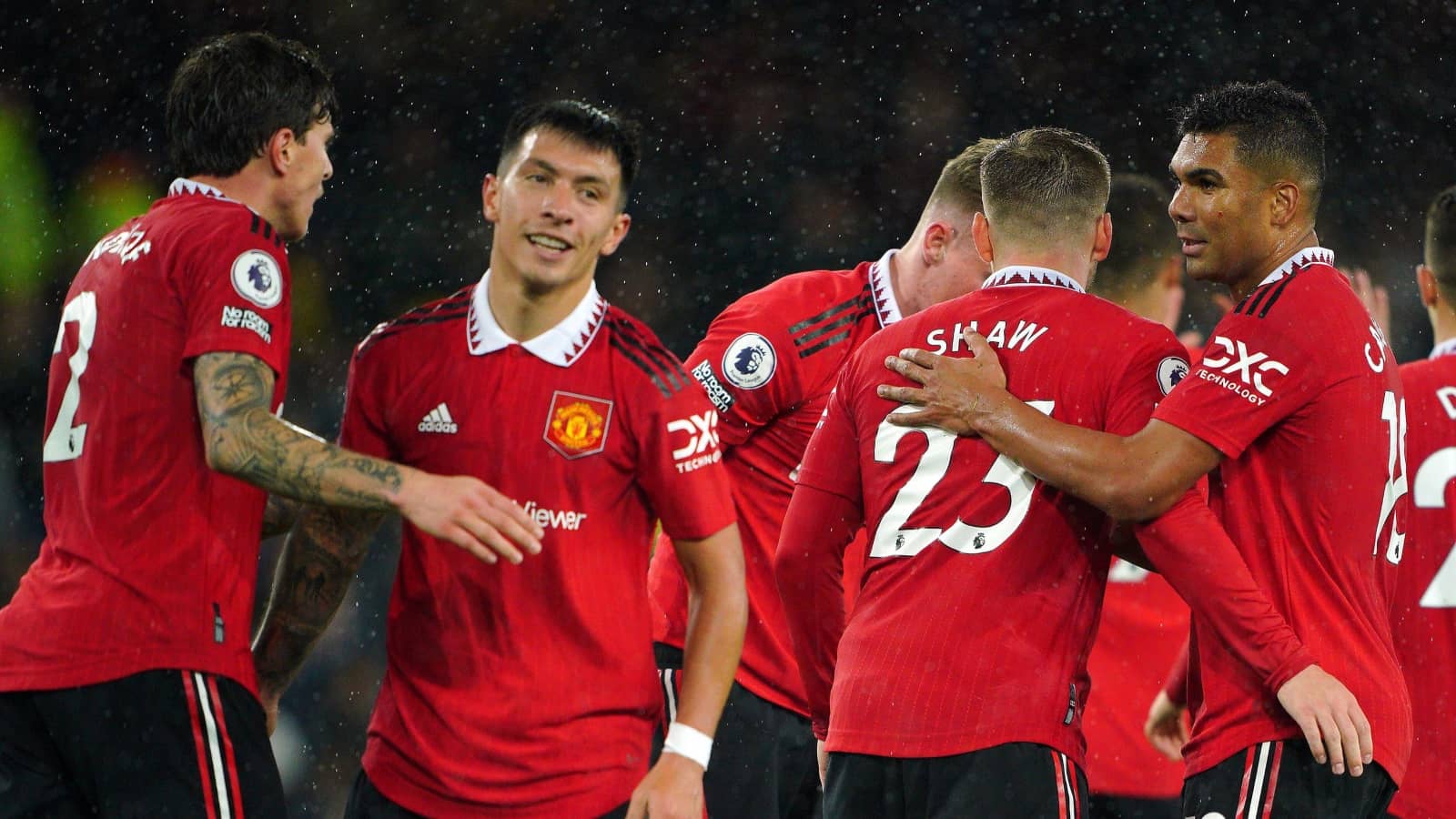 The crucial £70 million acquisition of Casemiro from Real Madrid last summer played a vital role in transforming both the team's playing style on the field and the overall character within the dressing room.
However, the Brazilian midfielder also speaks highly of Ten Hag's contribution to United's success this season.
After scoring his sixth goal of the season in the victory at Bournemouth, Casemiro expressed his astonishment at Ten Hag's remarkable ambition, stating, 'He has truly surprised me with his level of ambition."
"We have been discussing amongst ourselves, acknowledging that he is quite relentless in his pursuit of victory.'"
"He is asking for more because for him 100 per cent is not enough. We have to give more than 100 per cent. He works a lot and is very ambitious. He has the ambition to change the whole club."
"He is a manager who has the respect from all the players and the fans as well. But I think we need to give him time because despite the fact we have already won one title and are quite close to the Champions League, we need more time to grow up."
"We can see he is changing a lot of things within the club. He is always showing ambition to win."
Ten Hag Lauds Casemiro's Impact as Exceeding Expectations at Manchester United
In a post-match appraisal following his decisive performance at the Vitality Stadium, Erik ten Hag showered praise on Casemiro, expressing how the Brazilian midfielder had surpassed all expectations since his arrival in August.
Ten Hag went on to describe Casemiro, a five-time Champions League winner with Real Madrid, as the "strategist" who had filled a crucial void in United's midfield.
Despite a disheartening 4-0 defeat to Brentford earlier in August, Casemiro's commitment to joining Manchester United remained unwavering.
The midfielder's desire for a fresh challenge after a decade with Real Madrid fueled his eagerness to sign with the club. Since his arrival, Casemiro has thrived in the Premier League, divulging that he is relishing the experience and enjoying his football more than ever.
"I am genuinely delighted here. The Premier League has brought me immense joy," Casemiro expressed.
"I haven't enjoyed [it this much] for a long time and since I arrived at the club, all of the staff, the fans, everybody have been really incredible with me."

"I am trying to give them back everything on the field and give my best. It's a really good experience for me and I am enjoying it a lot. I hope and expect to continue in this way."
"We know that our objective is to win trophies and titles, and we are in the process of growing up."
Casemiro is part of a trio of Brazilians within Ten Hag's squad, alongside Antony, who joined the manager from Ajax in a notable £85 million transfer this summer, and Fred, who was already present at the club.
Speaking highly of his Brazilian teammates, Casemiro emphasized their talent and contribution to the team. He stated, "Antony possesses incredible quality, and although Fred hasn't had many opportunities to play, he consistently gives his best when given the chance.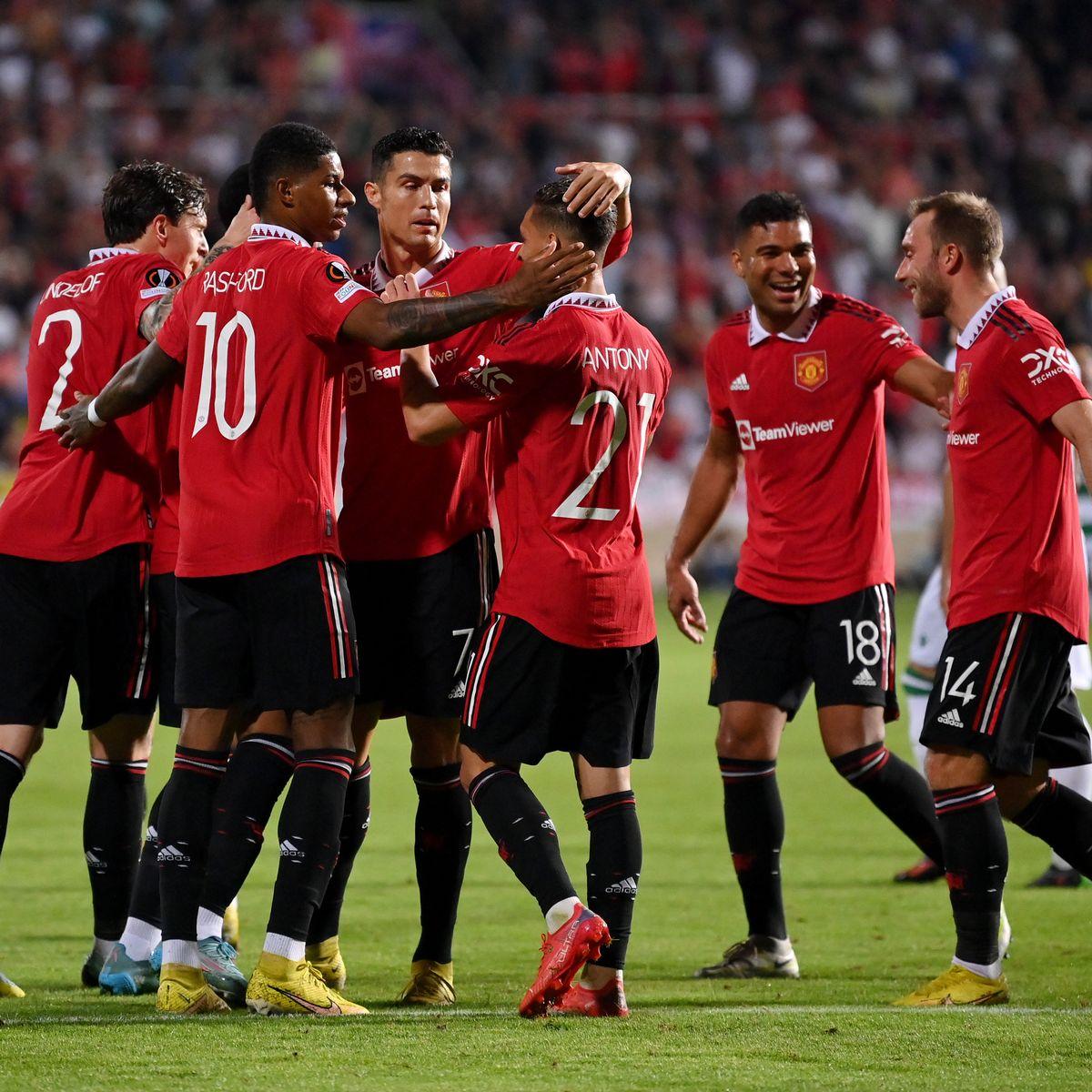 He maintains an exceptional level of performance. They are both exceptional players."
United's assured return to the Champions League was nearly secured over the weekend, but Roberto Firmino's late equalizer for Liverpool against Aston Villa prevented the confirmation.
Securing a point against either Chelsea or Fulham at Old Trafford this week would guarantee United's objective, but Casemiro's sole focus at this stage of the season is solely on achieving victories.
"It's true that we haven't reached the objective yet. We still need one point. We cannot even think about drawing the next game, we need to go out to win the three points in the next game," he said.
"We cannot be relaxed. We know Chelsea aren't going doing well but they are a huge club that won the Champions League just a few years ago."
"It's going to be a really difficult game. We are going to play in our stadium with our fans."
"Now we know we are really close to our objective which is to qualify for the Champions League."