The West Africa Examination Council has already on Monday, February 28, 2022, announced that it has released the provisional results of Junior High School students who sat for the 2021 BECE (Basic Education Certificate Examination).
We made it known in our previously published story here.
And In this very post, Townflex will teach you how to check your 2021 BECE Results in some simple steps below, you just have to take your time and follow it, these steps can be done using a smartphone or a Desktop/Laptop Computers.
Note: You can either go to the internet cafe, post office or any authorized printing/photocopy shot closer to you as some of them usually check results for students which will ease up stress, or you can go through the following steps if you want to buy it yourself and check it from home using your pc/smartphone.
How To Buy WAEC Results Checker Card
First, visit Resultschecker.com.gh with your Smartphone or PC.
Chose the type of card you want to buy, choose WAEC eResults Checker.
Now select the number of cards you want to buy (amount calculated in green colour below).
Click On "Buy Now".
You will be taken to a new screen where you enter your name and phone number (Card details will be sent via SMS to the phone number you enter here)
Click on "Proceed to Payment"
On the next screen, choose Mobile Money and enter your MoMo number. You'll be sent an OTP to confirm.
Confirm the payment on your phone.
You will instantly receive an SMS with the BECE Results Checker PIN and instructions to check.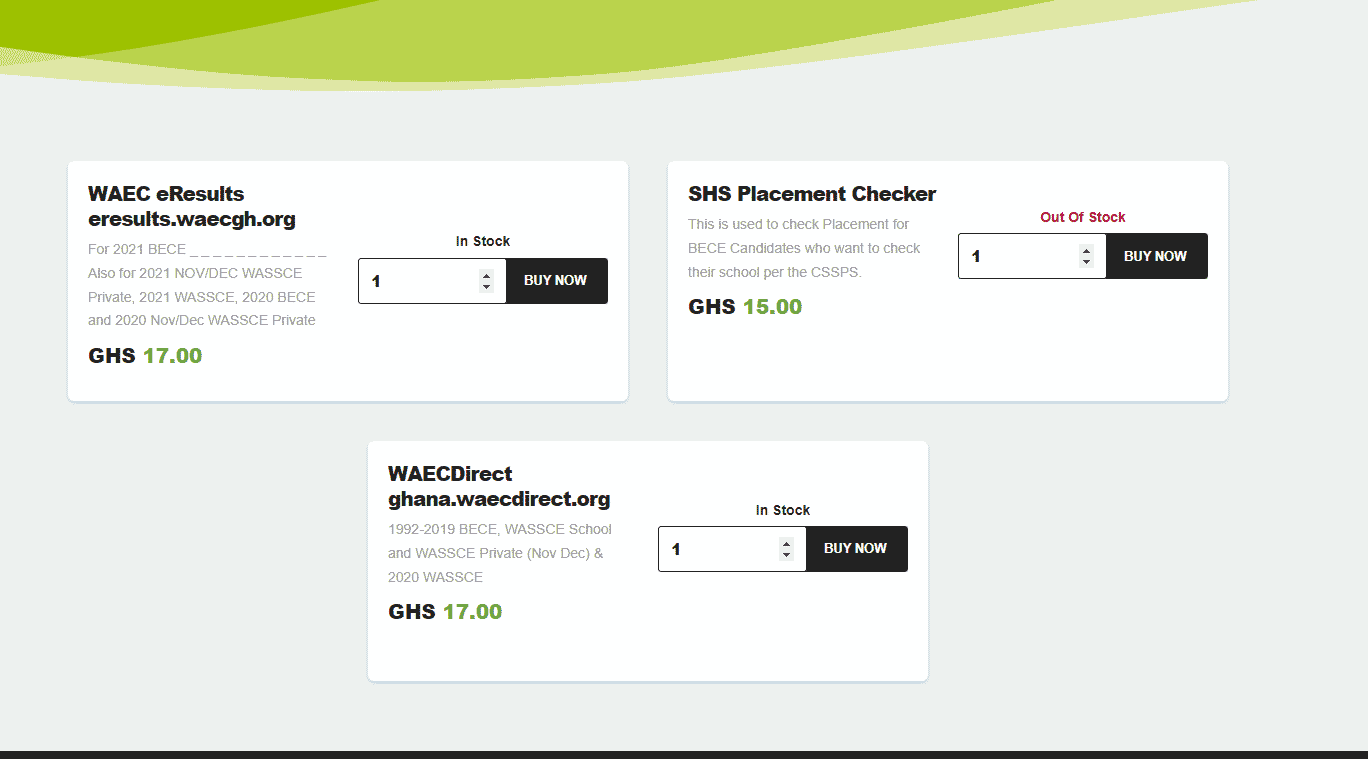 How To Check Your Results
After you have purchased your WASSCE 2021 Pins on ResultsChecker.com.gh, follow the steps below to check your results. the screenshot below shows the result checker page.
Visit ghana.waecdirect.org to check your result.

Enter your Index Number.

Select the Type of Examination (e.g.  BECE / WASSCE).


Select your Examination Year (eg. 2022).

Enter the Serial Number found on the Voucher.

Enter the 12-digit Personal Identification Number (PIN) on your Voucher eg. 012345678912.

Confirm your Index Number and Examination Year. This is to ensure that your examination information is correct.

Click on Submit and wait for the display in the popup window.

 This may take several minutes.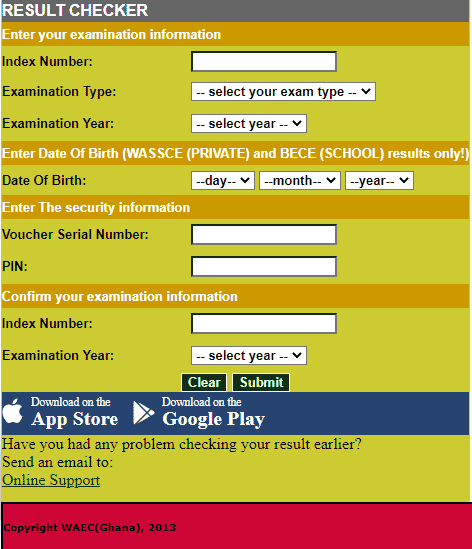 I hope you had a nice time going through the above article, if you did then subscribe to Townflex.com by clicking on the bell icon displayed in the bottom corner to receive our daily post updates first, and also click to subscribe to our YouTube channel for more updates.