Michael Oher made $138,000 from "The Blind Side"; in truth, he received a cheque in April of this year.
The 37-year-old former NFL star claimed in August that he was not paid royalties from the Hollywood biopic about his life, which he received through adoption.
In a recent legal filing, Sean and Leigh Anne Tuohy submitted evidence detailing 10 separate payments, totaling $138,311, made to Michael Oher between June 2007 and April 2023.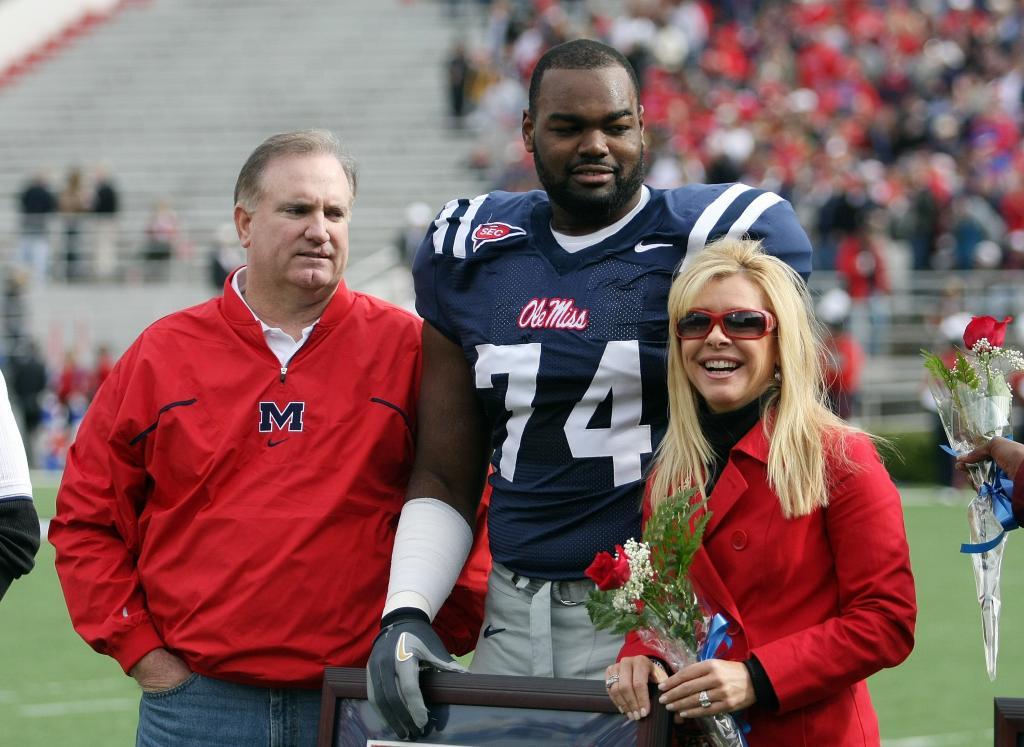 The Tuohys, who raised Oher as a son, asserted that an agreement among family members, including Sean, Leigh Anne, their children SJ and Collins, and Oher, stipulated the division of book and movie proceeds into five equal shares.
Despite Oher's career earnings of approximately $34 million, he claimed to have received nothing for his rights to "The Blind Side," a film featuring Sandra Bullock for which he alleges the Tuohys unfairly withheld his due share.
In response, the Tuohy family emphasized that Oher received an equal cut from the movie's proceeds, countering his assertions that the film generated significant income for them.
The legal filing included copies of tax forms revealing payments exceeding $432,000 from Twentieth Century Fox, Alcon Film Fund, and Left Tackle Pictures to the Tuohys between 2007 and 2021. 
Additionally, it presented a list of payments made by the Tuohys to Oher, along with deposits into an account held in one of Oher's children's names.
The court order mandates that Oher can raise objections to the document until Nov. 28. In his August petition to the Shelby County, Tenn., probate court, Oher alleged that the Tuohys deceived him regarding his entitlements from "The Blind Side " and revealed he was under a conservatorship rather than adoption.
The Tuohy family vehemently denied Oher's claims, asserting that they referred to him as their son in a colloquial sense, with no legal implications intended.