American singer, songwriter, dancer, and actor, Chris Brown couldn't hide his disappointment after losing the 2023 Grammy Awards on Sunday night.
Chris was nominated for Best R&B Album for "Breezy (Deluxe)," alongside Mary J. Blige, Robert Glasper, Lucky Daye, and PJ Morton.
Chris Brown let the rest of the world know how disappointed and angry he was when Robert Glasper was declared the winner of the category.
Taking to his Instagram account to register his disappointment for not winning the category, the rapper, 33, made a mockery of the winner, Glasper by posting a question asking "BRO WHO THE F–K IS THIS?".
It didnt stop at that point, he continued again writing this "YALL PLAYING WHO DA F–K IS THIS?"
He did it for the third time and said "WHO THE F*CK IS ROBERT GLASPER."
He then mockingly told his fans that he's "gotta get [his] skills up" and "start playing the harmonica."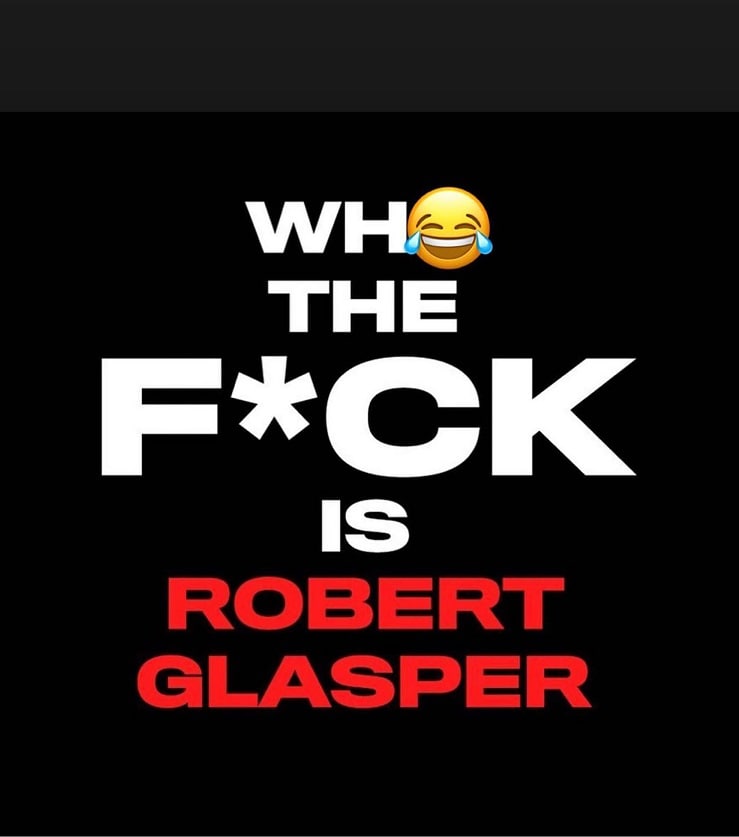 Social media users quickly blasted the "Deuces" crooner for his online antics, with many tweeting things like, "Get that domestic abuser off my screen," "why he even gets nominations is BEYOND ME" and "A classically trained pianist and artist with a spotless reputation beats someone who should have never been nominated, awww so sad 🥺."
Who Is Robert Glasper?
Robert Andre Glasper is an American pianist, record producer, songwriter, and musical arranger whose work spans various musical and creative disciplines, primarily jazz.
Glasper has won five Grammy Awards and a d a total of eleven nominations in eight categories to date.
Glasper's breakout crossover album, Black Radio, earned the 2013 Grammy for best R&B album, and following this triumph he performed on numerous hit albums, notably playing keyboards on Kendrick Lamar's To Pimp a Butterfly and winning another Grammy for the single "These Walls".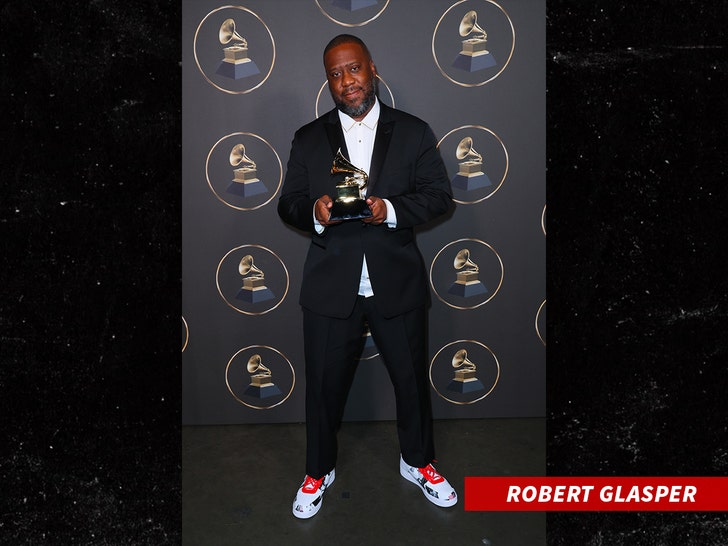 The 65th Annual Grammy Awards came off on Sunday, February 5 at 8 p.m, broadcasted live from Crypto.com Arena in Los Angeles.
South African comedian Trevor Noah, who hosted the 63rd and 64th ceremonies, returned once again as the host of this years' 65th edition, for the third time in a role.
Presenters at the event include First Lady Jill Biden, Cardi B, James Corden, Billy Crystal, Viola Davis, Dwayne Johnson, Olivia Rodrigo, and Shania Twain.
The award ceremony witnesses a lineup of performers, including the likes of The Blind Boys of Alabama, La Santa Cecilia, Arooj Aftab, Shoshana Bean, Madison Cunningham, Curtis, Buddy Guy, Samara Joy, Bob Mintzer, Anoushka Shankar, Carlos Vives.
Beyoncé received the most nominations with nine, followed by Kendrick Lamar with eight, and Adele and Brandi Carlile with seven each. Click on the link below to see the complete list of winners and nominees for the awards.
Update: Chris Brown Sends Apology To Robert Glasper After Grammy Diss