Ghanaian actor and comedian, Clement Ashiteye known popularly by the stage name, 'Clemento Suarez' has over the weekend met up with ex president Jerry John Rwlings.
and according to the rid cracking comedian, the J.J happens to be his childhood hero, so this can tell you how satified he would feel for finally meeting him.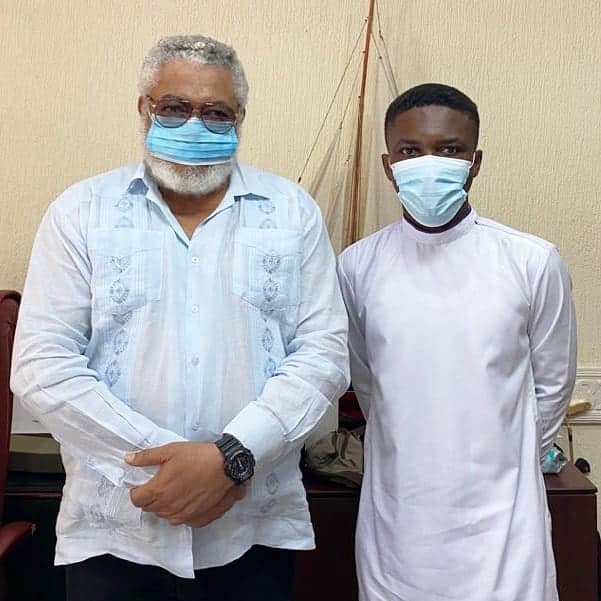 And as you all already know, there is not dull moment with this fine gentleman present, they spent some quality time together full of fun.
As usual, he couldn't just visit his childhood hero and return without serious fun so he had to do what he knew to do best, which is to entertain him.
In the below below it shows Clemento trying mimicing Rawlings and trust me it the guy is really good, since that act got the ex president burst into laughter.
He did mimic the ex president in a new song released by Amerado few days back titled Yeete Nsem Episode 13, after he visited him, and in that particular song which it fetued himself on it, saw them both talk about latest and trending issues in the country.