Cristiano Ronaldo, one of the most celebrated and accomplished footballers of all time, has captured the hearts of millions around the world with his unparalleled talent and magnetic personality.
In this very post, Townflex will be sharing with you guys some details and facts you need to know about your star, as the publication will answer to questions like, "Who Is Cristiano Ronaldo?", his full biography, clubs he has played, his family, relationships, children, net worth, early career and many more, just continue reading below.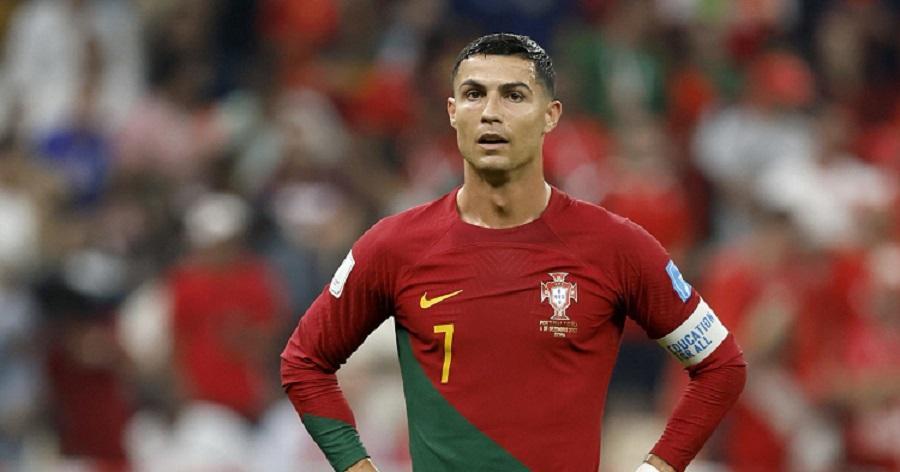 Cristiano Ronaldo Biography. Who Is He?
Cristiano Ronaldo Biography: Cristiano Ronaldo is a professional soccer player from Portugal who is widely regarded as one of the greatest players of all time. He was born on February 5, 1985, on the island of Madeira, Portugal. Ronaldo began his career with the youth team of Andorinha before joining the youth academy at Sporting CP. He made his professional debut for Sporting CP in 2002, and was soon signed by Manchester United in England.
Ronaldo played for Manchester United from 2003 to 2009, winning three Premier League titles, one UEFA Champions League, and one FIFA Club World Cup. He then moved to Real Madrid in Spain for a then-world record transfer fee of €94 million. He played for Real Madrid from 2009 to 2018, winning four Champions League titles, two La Liga titles, and two FIFA Club World Cups. In 2018, Ronaldo joined Juventus in Italy for another record transfer fee of €100 million.
In addition to his club success, Ronaldo has also achieved great success with the Portugal national team. He has won the European Championship in 2016 and the UEFA Nations League in 2019, as well as being the team's all-time leading scorer.
Off the field, Ronaldo has a successful fashion and fragrance line, as well as many endorsement deals with companies such as Nike, Tag Heuer, and Herbalife.
Cristiano Ronaldo's Family (Parents & Siblings)
Ronaldo was born on the island of Madeira, Portugal, to his mother, Maria Dolores dos Santos Aveiro, and his father, José Dinis Aveiro. He was the youngest of four children, with two older sisters, Elma and Katia, and one older brother, Hugo.
Ronaldo's father passed away when he was just 20 years old due to alcoholism, and he has since dedicated many of his accomplishments to his memory. Despite growing up in a modest household, Ronaldo's family played a vital role in his life and career, supporting him through his early years as a footballer.
Cristiano Ronaldo's Relationships and Children
Well, in this paragraph, we will be talking a bit about Ronaldo's personal life which will have to do with his love life, relationships, women he has dated as well as children he has, just continue reading below.
Cristiano Ronaldo has been in several high-profile relationships throughout his career. He is currently in a long-term relationship with Georgina Rodriguez, a Spanish model and former shop assistant. The couple has been together since 2016 and have four children together: Alana Martina, born in 2017, and twins Eva and Mateo, born via a surrogate in 2017, as well as Cristiano Jr, who was born in 2010.
Prior to his relationship with Rodriguez, Ronaldo was in a number of high-profile relationships. He was in a five-year relationship with Russian model Irina Shayk, which ended in 2015. He has also been linked to several other models and celebrities, including Paris Hilton, Kim Kardashian, and Jasmine Lennard.
Ronaldo has never been married, but he has been linked to a number of women over the years. He has stated that he would like to get married someday, but that he is focused on his career and family for the time being.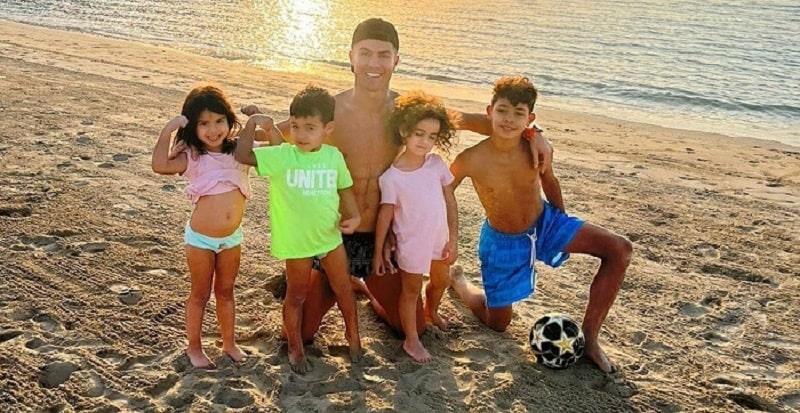 Ronaldo's Net Worth
As of 2023, Ronaldo's net worth is estimated to be around $500 million, making him one of the wealthiest athletes in the world.
Career at Manchester United: Cristiano Ronaldo joined Manchester United in 2003 at the age of 18, after impressing their manager Sir Alex Ferguson during a pre-season friendly match. Ronaldo started his career at Manchester United as a talented winger with an incredible skillset and quickly became a crucial player for the club. During his time at Manchester United, Ronaldo won three Premier League titles, one FA Cup, two League Cups, and the UEFA Champions League in 2008. He also won his first Ballon d'Or award in 2008 while playing for Manchester United, cementing his status as one of the best players in the world. Ronaldo's success at Manchester United laid the foundation for his illustrious career in football.
Career at Real Madrid: In 2009, Ronaldo signed with Real Madrid for a then-record transfer fee of £80 million. During his time at Madrid, he became the club's all-time leading scorer and helped lead the team to four Champions League titles. He also won four Ballon d'Or awards during his time at Madrid.
Move to Juventus: In 2018, Ronaldo signed with Juventus for a transfer fee of €100 million. In his first season with the team, he helped lead them to their eighth consecutive Serie A title. He has continued to be a star player for the team, leading them to numerous victories and setting multiple records along the way.
Business Ventures: Off the field, Ronaldo has been involved in numerous business ventures, including his own line of fragrances, clothing, and footwear. He also owns a hotel chain, CR7, which has locations in Lisbon and Madeira. In addition, he has lucrative sponsorship deals with companies such as Nike, Herbalife, and American Tourister.
Awards and Accolades: Throughout his career, Ronaldo has won numerous awards and accolades, including five Ballon d'Or awards, four European Golden Shoes, and four UEFA Champions League titles. He has also been named to the UEFA Team of the Year and the FIFA World XI numerous times.
Contracts and Deals: In addition to his numerous sponsorship deals, Ronaldo has also signed lucrative contracts with his various clubs throughout his career. He signed a five-year contract with Real Madrid in 2016 that was reportedly worth €365 million, and he signed a four-year contract with Juventus in 2018 that was reportedly worth €120 million.
Overall, Ronaldo's talent, hard work, and business savvy have made him one of the most successful and celebrated athletes in the world.
Cristiano Ronaldo has been involved in a few legal issues over the years. Here are some of the most notable:
Tax Evasion: In 2017, Ronaldo was accused of evading €14.7m in taxes. He denied the allegations, but eventually agreed to pay €18.8m to settle the case.
Rape Allegations: In 2018, an American woman named Kathryn Mayorga filed a lawsuit against Ronaldo, alleging that he raped her in a Las Vegas hotel room in 2009. Ronaldo denied the allegations, and the case was eventually settled out of court.
COVID-19 Travel Violation: In 2020, Ronaldo was accused of violating COVID-19 protocols by traveling from Italy to Portugal to join the national team, despite having tested positive for the virus. He was not charged with any offense, but the incident caused controversy.
Tax Fraud Investigation: In 2021, Spanish authorities opened an investigation into Ronaldo and his agent, Jorge Mendes, over allegations of tax fraud related to Ronaldo's time at Real Madrid. The investigation is ongoing.
It's worth noting that Ronaldo has not been convicted of any crimes related to these legal issues, and he has consistently denied any wrongdoing.
See More Biography or Profile of Celebs Here
Do you enjoy reading from Townflex? Do You Want Notifications From Us On Our Latest Post? If so, click on the Red bell icon below to subscribe to our feed, which will appear in your smartphone's notification after we publish a new article. You may also follow us on Twitter at @Townflexgh, Facebook at Townflex, Telegram at @Townflex, Townflex on Pinterest, Townflex on TikTok, Townflex on YouTube, and Townflex on Google News.