Amid speculation linking him with a return to Real Madrid, Cristiano Ronaldo affirms his commitment to Al-Nassr, dismissing any notions of leaving the Saudi Pro League.
The 38-year-old striker disregards the rumors surrounding his desire to return to European football, expressing his hopes of sharing the league with other football legends such as Karim Benzema and Lionel Messi.
Ronaldo's focus remains firmly on his current club, emphasizing his dedication to Al-Nassr and his enthusiasm for the continued competition in the Saudi Pro League.
Additionally, the renowned former Manchester United star expresses his aspiration for the Saudi top flight to establish itself as the "fifth" best league globally.
Related News: Haaland's Treble Ambitions: Manchester United Clash Holds High Stakes for City's Treble Dream
While speculation surrounded Ronaldo potentially assuming an ambassadorial position at Real Madrid, recent indications suggest that the Spanish giants have ruled out his return as a player.
Consequently, Ronaldo shifts his focus towards a different goal, aiming to contribute to the transformation of Saudi football into a formidable force.
Al-Ittihad's triumph over Al-Nassr in the title race highlights the competitive nature of the league, with reports suggesting that they are on the verge of securing a substantial two-year contract for Karim Benzema, the prominent forward from the Bernabeu.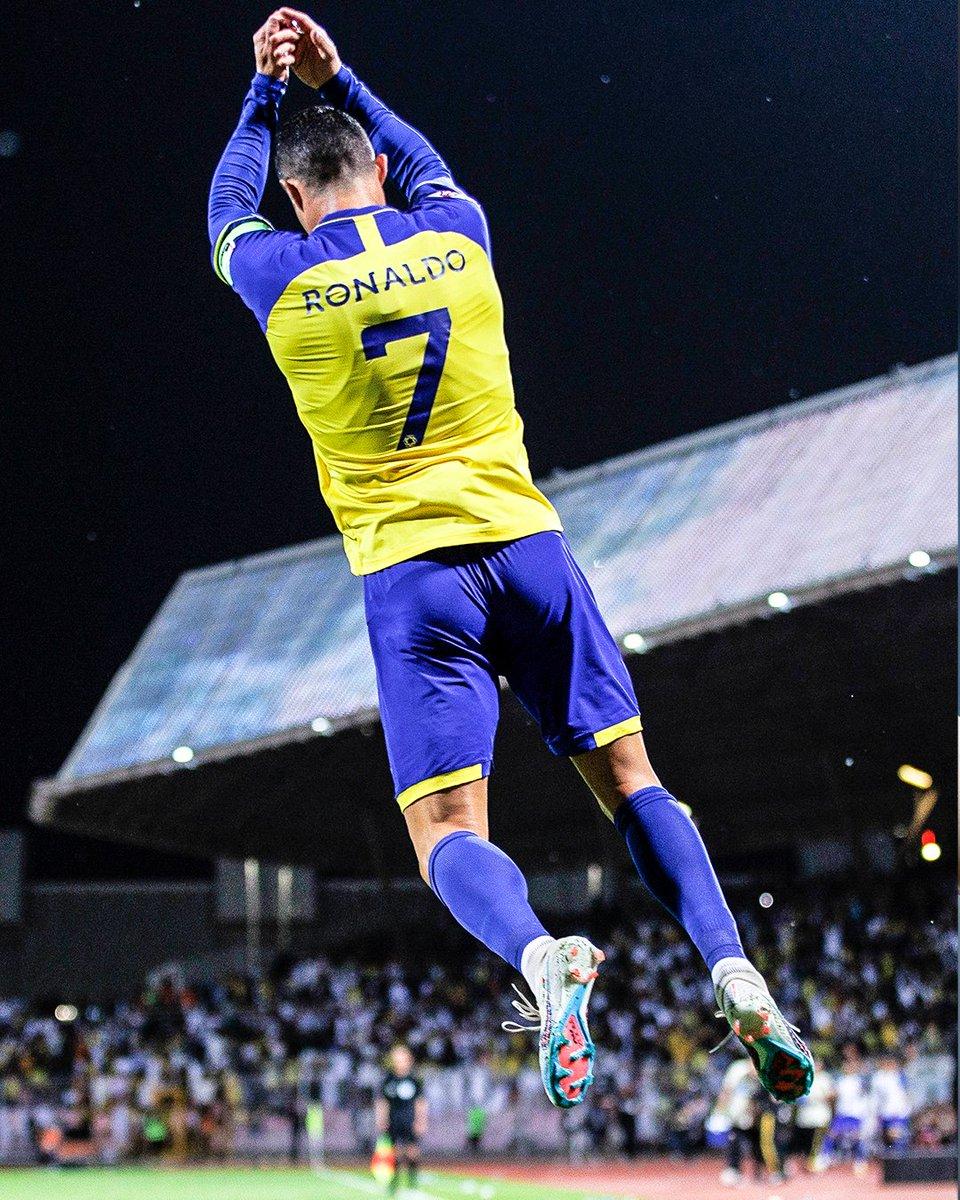 This impending transfer further underscores the ambition of Saudi clubs to acquire top talent and elevate the quality of football in the region.
If such a transfer occurs, Ronaldo's status as the highest-paid star in the league might be overshadowed.
Portuguese captain said: "If they are coming, big players and big names, young players, old players, they are very welcome because if that happens, the league will improve."
"Age is not important, but competing players, young players, depend on many factors."
"To speak about the league, I think the league is very good, but I think we have many, many opportunities to still grow," He added.
"I think the league is good and competitive. We have very good teams, we have very good Arab players."
"The infrastructure I think they need to improve a little bit more."
"Even the referees, the VAR system – I think they should be a little more quicker."
"I think other small things they need to improve, but I am happy here. I want to continue here."
"I will continue here and in my opinion if they continue to do the work that they want to do for the next five years, I think the Saudi League can be the fifth [top league] in the world."
For more stories like this, click link to visit our Latest Sports News Page.
Do you enjoy reading from Townflex? Do You Want Notifications From Us On Our Latest Post? If so, click on the Red bell icon below to subscribe to our feed, which will appear in your smartphone's notification after we publish a new article. You may also follow us on Twitter at @Townflexgh, Facebook at Townflex, Telegram at @Townflex, Townflex on Pinterest, Townflex on TikTok, Townflex on YouTube, and Townflex on Google News.