Popular Nigerian singer, Davido has unfollowed his personal logistics manager, Isreal DMW few moments after suspending him.
Prior to the Instagram unfollowing, Townflex intercepted information having it that the multiple award-winning Nigerian artiste who is born with his legal name as David Adedeji Adeleke has suspended Isreal DMW.
According to the info, Isreal DMW got suspended for his comments on the case involving the Deputy Commissioner of Police, Abba Kyari, which did not go well with his boss, Davido.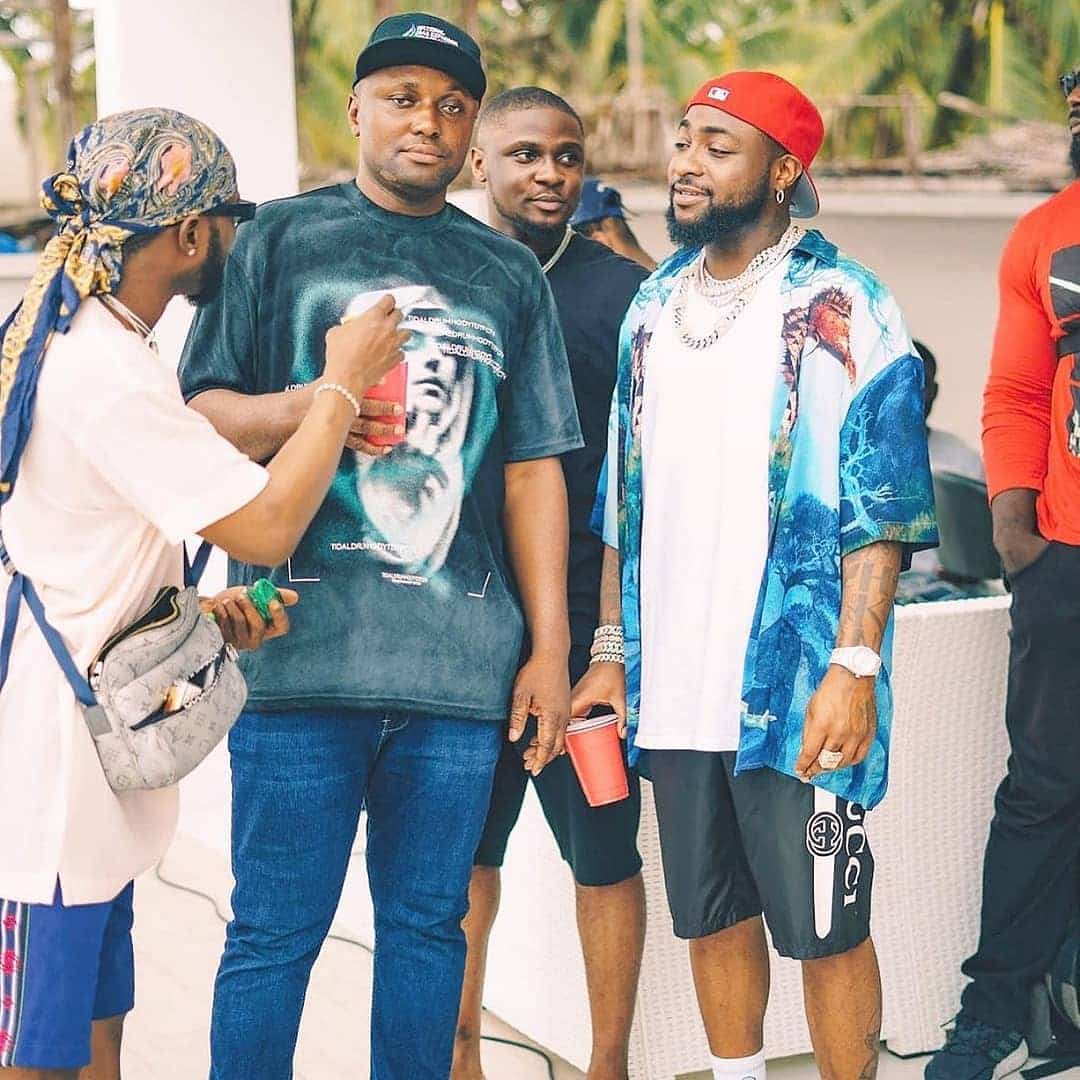 Israel of DMW on Friday, defended Deputy Commissioner of Police, Abba Kyari, after his indictment in the Hushpuppi fraud case.
This came into light after the United States Department of Justice had said ongoing investigations showed that Hushpuppi allegedly bribed Kyari to arrest one Kelly Chibuzo Vincent, one of his accomplices in Nigeria.
Isreal DMW in reacting jumped to the defense of Kyari saying that he is a clean cop who is really trying his best by putting bad guys away and that there was no way the accusations leveled against him will be true.
"I'm fully standing with Abba Kyari. The man is a clean cop. He has fully tried and is still trying in aspects of fighting wild armed robbers and kidnappers.
"Kindly show me who's a saint in this country," he wrote.
"He is on suspension because of the things he says on social media which always involves his boss because of the tag 'Davido's aide'. He has been asked not to come around or hang out with Davido. However, Isreal has promised to change," the source revealed. according to what a source told Linda Ikeji.
Davido Suspends Isreal DMW: Well at first we were very much unsure if this was really true but now from the look of things, we Townflex can boldly say it is true Isreal has been suspended.
Davido Unfollows Isreal DMW: Our recent check on the profiles of the two friends confirmes that Davido no longer follows Isreal which means Davido has unfollowed him while he is still following Davido.
See Screenshots below.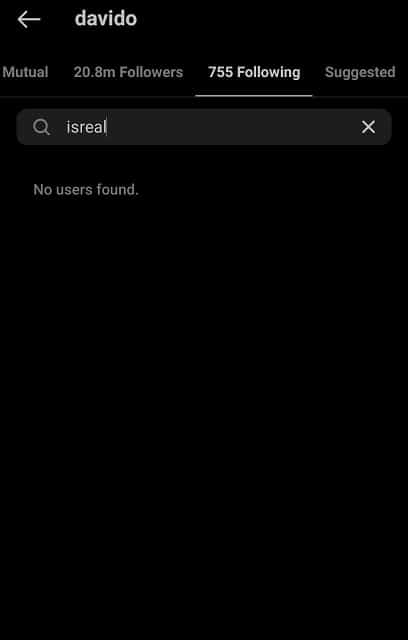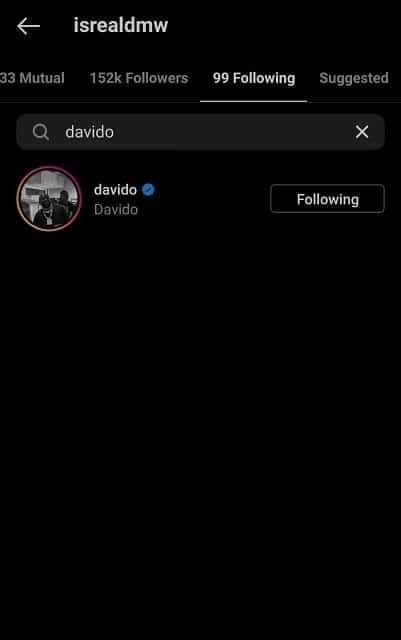 Also Read This: "Please forgive me, I'm depressed" – Isreal DMW reacts after Davido sacked him