Popular Nigerian actress, Destiny Etiko has taken to her official social media account to share a photo of her child hood home and the home she is now.
Most celebrities shy away from showing to the world their past lives and also the hardship they had to go through before becoming successful but Destiny has decided to show the world where she came from.
The actress gave thanks to God for what he has done for her for seeing herself and her family through their trying times to her current status.
She shared a photo on her Instagram account where shared with the rest of the building, the house she used to live in with her family when she was young.
From the photo, it could be seen that the house has a very bad shape, as she revealed it wasn't easy for them at that time, and that anytime it rained they feel uncomfortable as the roof leaks.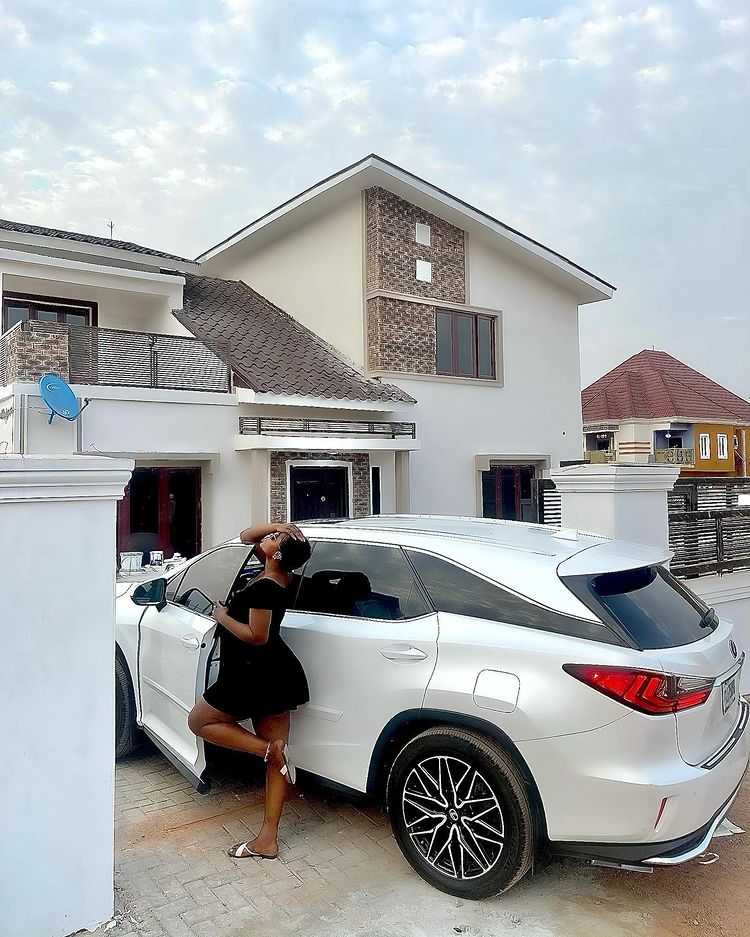 She wrote;
"Had a recap of my growing up this morning and I literally broke down in tears and yes I have every reason to be grateful to God.
We always prayed that rain shouldn't come cos once it does….our roof would take off and our rooms would be filled with water, the roof licks (uncontrollably)
But today,
God has not just blessed me but has wiped the tears from my mother's eyes
GLORY
PLS WAT EVER U ARE PASSING THROUGH IN LIFE
NEVER GIVE UP
Keep working hard and with prayers…God will perfect your story one day.