DJ Lomo Wins Best DJ Of The Year at Central Music Awards 2019, See List Of Winners Below
Kasoa's very own Pink FM DJ by name DJ Lomo has been crowned the best dj of the year at the just ended Central Music Awards "CMA".
The 8th edition of Central Music Awards formally known as Obama City Music Awards took place last night on, Saturday, November 30, 2019, at the Centre for National Culture (CNC) in Cape Coast.
Dj Lomo who released his first and second Mixes dubbed "Crazy Tracks Lineup Mashup" few days managed to beat nine other DJ's to become the winner of the Best DJ Of The Year category.
List For Best DJ of the Year Category
Dj Track
Dj Benjesse
Dj Repentance
Dj Nat Bubu
Dj Blaqawt
Dj Rock
Dj Lomo [WINNER]
Dj Plaxtyk
Dj Barnes
Dj Spyder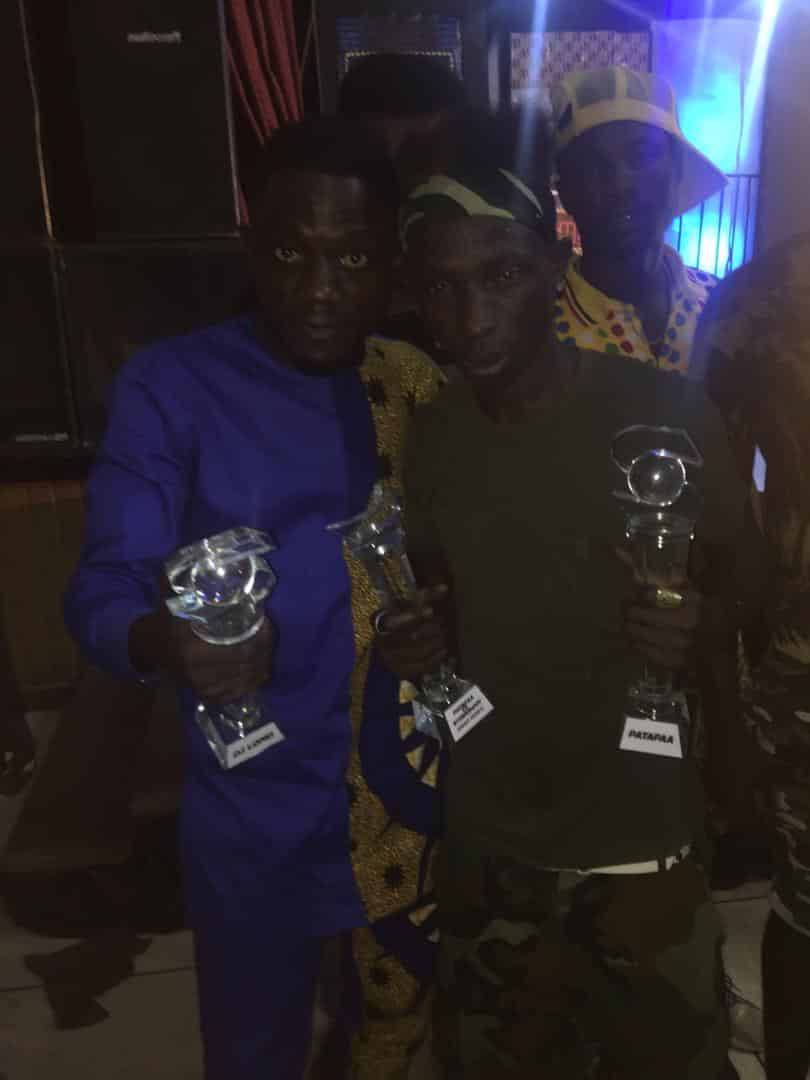 The awards night was full of fun as the audience got thrilled by performances from acts like; Koby Symple, Roy X, Orkortor Perry, Wages Rap, Patapaa, Nero X, Queen Haizel among others.
Below is the full list of winners at Central Music Awards 2019:
Lifetime Achievement – Uncle Ato
Gospel song of the Year – Your Love – Nyameba Agnes
Gospel artiste of the Year – Sir Solomon
Best Blogger – Abdul Optimistic
Female Vocalist – Aunty
Male Vocalist – Jeff Kennedy
Best Video – DJ Pakorich – Yewo Adze Oye
Hip hop Song – Counter Attack – Skyty Nero
Reggae Song – Ras Structure
Dancehall Song of the Year – Jah Will Make It – Yhaa Shuga
Best Management of the Year – Freebody Entertainment
Best DJ – DJ Lomo
Best Presenter – Chanti
Best Group – One Heart
Best Engineer – EKA1
Hip life Song – One Thousand – Size Zero
International act – Quaku Dsoul
Most popular GH Song – Daavi Ne Ba – Kawoula Biov
Best Producer – Unda Beats
High life Song – Awomlege – Roy X
Best Rapper – Lokal
Song of the Year – Teacher Bele – Orkortor Perry
Best Campus DJ – DJ 3points
Best Campus Event House – TF Media
New Artiste of the Year – Jodiba
Collabration of the Year – Sweet Honey – Patapaa ft Stonebwoy
Artiste of the Year – Patapaa
I hope you had a nice time going through the above article, subscribe to townflex.com by clicking on the bell icon ? displaying in the buttom corner to receive our daily post updates first.
Source: Townflex.com