Dwayne Johnson recently spoke out about the controversy surrounding charity funds, which he and Oprah Winfrey were involved in when they asked for help for Maui wildfire victims.
It would be recalled that last month, these two well-known figures started the People's Fund of Maui with an initial contribution of $10 million.
Related: Taylor Swift Eras Tour Film Surpasses $100 Million in Advance Ticket Sales
Oprah got the idea to create this fund after reading about Dolly Parton's charitable work in her community. Both of them have strong ties to the island, as Oprah spends part of her time there, and Dwayne grew up in Hawaii.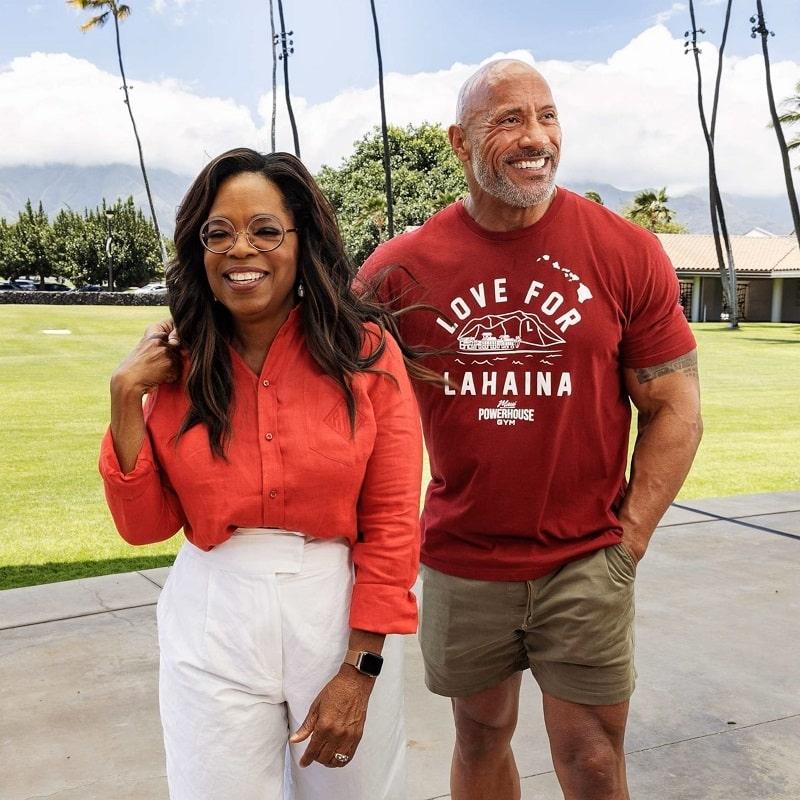 While their intentions seemed good, many people on social media were upset that billionaires and millionaires were asking the public for money, and suggested they donate more instead.
In response, Dwayne Johnson posted a detailed video message on Instagram, acknowledging the criticism with the words, "I could have done better."
The 51-year-old Hollywood actor admitted that it's tough to make ends meet when you're living paycheck to paycheck. He understood that the last thing people struggling financially want to hear is a request for money, especially from someone who is already wealthy.
Related: Rapper Drake to take break from music and focus on health
The actor famous for his role in "Baywatch" pledged to improve his approach in the future, having learned a valuable lesson from this experience.
He candidly said, "The last thing you want to hear when you are living from paycheck to paycheck is someone asking you for money, especially when the person asking you for money already has a lot of money,"
"I understand. I've never launched a fund before, but I'm a quick study and lesson learned," the actor confessed.
He also thanked his fans for their honesty in his caption, writing, "I'll always appreciate and protect that straight talk between us – you have my word to always listen, learn, grow and do better."
Johnson and Winfrey's fund is intended to give adults displaced by the wildfires in Lahaina and Kula a monthly stipend of $1,200 to help them during recovery.
Watch the video below.
Visit our Latest Entertainment News Page for the latest updates on Showbiz, Celebrity Gossip