In a significant victory against cyberstalking and online harassment, renowned Nollywood actress Eniola Badmus emerged triumphant as she took legal action against a popular Tiktoker, Okoye Blessing Nwakaego.
The social media influencer had been defaming and cyberstalking the actress on various platforms, leading to a two-count charge of cyberstalking in a Federal High Court in Lagos. On Wednesday, August 2, 2023, Nwakaego pleaded guilty to the charges, prompting a consequential ruling by Justice Nicholas Oweibo.
Despite Nwakaego's guilty plea, Justice Oweibo took into consideration the convict's expression of remorse and decided to offer her an alternative to a three-year prison sentence.
The court allowed her the option of paying a fine of N150,000 instead, emphasizing the need for responsible behavior on social media platforms.
The charges presented in the court revealed that Nwakaego and a fugitive named Chimabia had conspired to commit the cyberstalking offence between December 2022 and July 2023 in Lagos. They used various blogs and social media networks to transmit defamatory content, employing Nwakaego's mobile number as a medium.
During the court proceedings, Nwakaego admitted to creating the defamatory video under the influence of a male friend. This serves as a stark reminder of the potential consequences that can arise from online harassment and the importance of maintaining ethical conduct on social media platforms.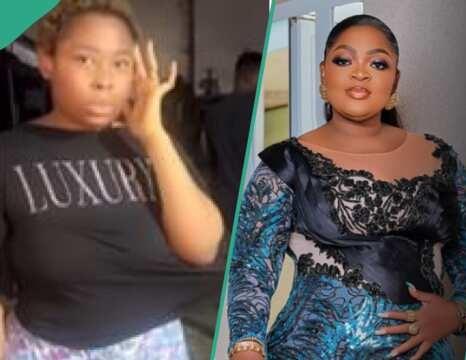 The legal action taken by Eniola Badmus highlights the need for individuals to be vigilant against cyberbullying and the significance of safeguarding one's reputation in the digital age.
It also underscores the seriousness with which the legal system addresses such cybercrimes to protect victims from unwarranted harm.