Sarkodie And M.anifest Declares Eno Barony As The Best Female Rapper In Africa
Multiple award-winning Ghanaian rappers Micheal Owusu Addo known as Sarkodie and Kwame Ametepee Tsikata known as M.anifest have certified Ghanaian rapper Eno Barony as the best female rapper best female rapper in Africa.
Eno Adjoa Amankwah Nyame Adom known in the showbiz scenes as Eno Barony is Ghanaian rapper and songwriter. Born in Tema, Accra, she hit the limelight in 2014 and became more known after she dropped her remix version of the "Tonga" song by Joey B ft Sarkodie.
She has fought her way through with passion for what she loves and know how to do best which is rap music, she has battled with the guys passing through rap battles like Kasahari and others. She is indeed undoubtedly the king of the queens.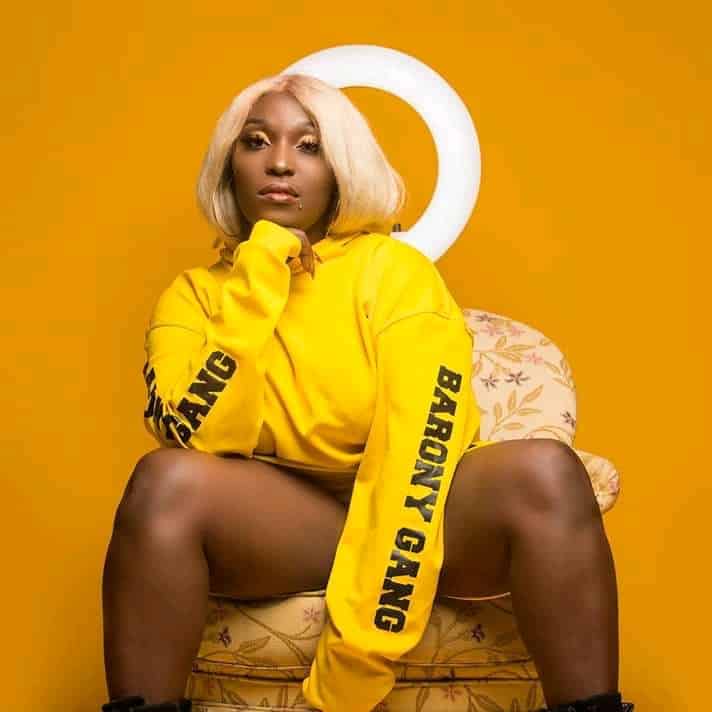 She has no challenger in the female side as no one can compete with her with the intention of winning, and even now, the men find going into battle with her a scary move thing to do, as she is ready to take on any challenger.
The two male rappers made this declaration in a live instagram conversation they had yesterday night, Friday, June 19th, 2020. Where they both agreed to the fact that their younger Eno Barony is the best female rapper in Africa without second thoughts.
Prior to this instagram declaration, Sarkodie and M.anifest joined forces and released a new song titled; "Brown Paper Bag" on June 18th, 2020, which talks about racism, black lives, and a call on African leaders to wake up to the call. Listen To Song Here. And watch their full Instagram live video of conversation below.
Watch full Instagram live video below
Who is the best female rapper in Africa?
Sarkodie And Manifest Declares Eno Barony Is The Best Female Rapper In Africa