Andre Onana emerged as the hero for Manchester United in a pivotal 1-0 victory over Copenhagen in the Champions League.
After suffering defeats in their first two Group A matches against Bayern Munich and Galatasaray, United had no choice but to secure a win at Old Trafford on Tuesday, and they did just that.
The Red Devils fought hard for the victory, with Harry Maguire's crucial 72nd-minute header proving to be the decider.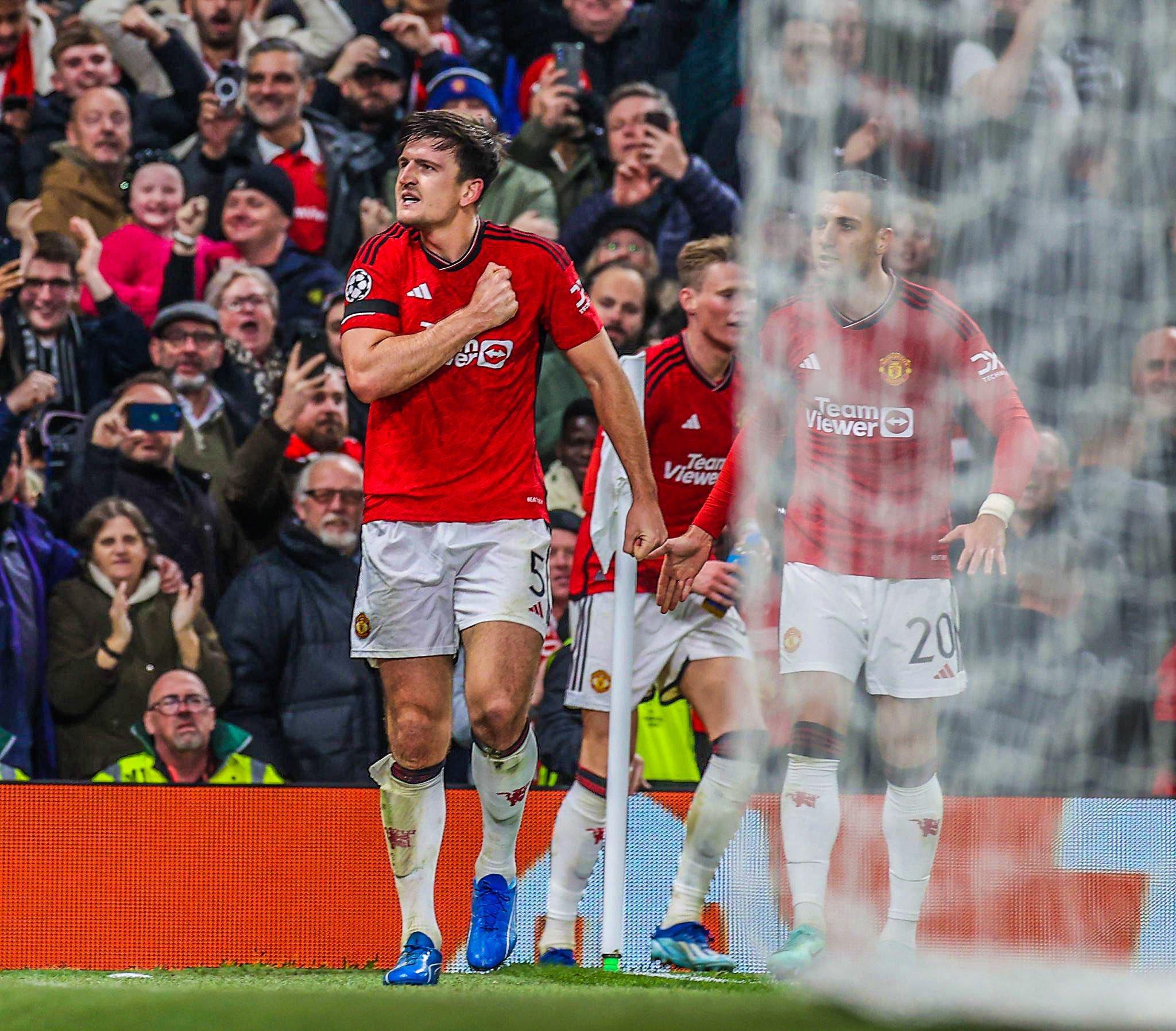 Maguire, who had faced significant criticism due to a dip in his performance, had an outstanding few days.
Read Also: Fans' Emotional Appeal: De Gea's Reunion with Fernandes Sparks Calls for a Heroic Return to Manchester United
He was named Man of the Match in United's 2-1 win against Sheffield United on Saturday and followed it up by scoring the match-winning goal in the Champions League, earning his team three crucial points against Copenhagen.
United, coming off defeats against Bayern Munich and Galatasaray in their previous Group A fixtures, were in desperate need of a win.
During the match, fans passionately argued for a penalty around the hour mark when Marcus Rashford was brought down inside the penalty area.
Despite being initially ruled offside, play continued, and Erik ten Hag's team eventually broke through, thanks to an unexpected goal scorer.
Christian Eriksen's precise cross found Harry Maguire at the back post, and he expertly headed the ball into the net from close range.
This goal marked Maguire's first of the season, a notable achievement considering it was only his fourth start of the campaign so far.
Copenhagen fought hard for an equalizer as the minutes ticked away, having shown signs throughout the match that they could score first.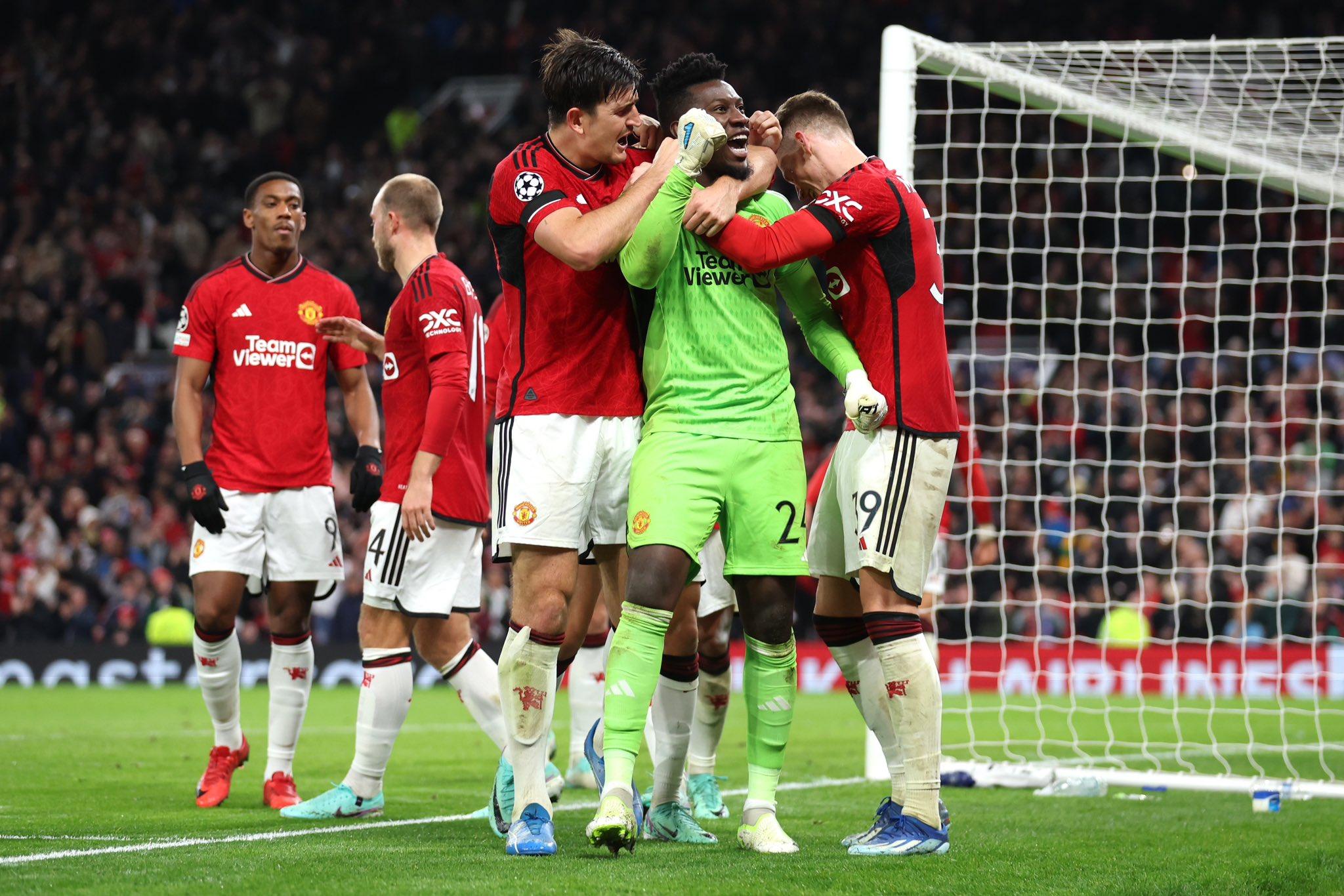 Their significant opportunity arose during second-half stoppage-time when Scott McTominay's high boot accidentally struck Elias Achouri's head, leading to a penalty being awarded.
However, Jordan Larsson, son of former Manchester United loanee Henrik Larsson, saw his attempt blocked by Andre Onana, who dived to his left.
The final whistle blew seconds later, securing a crucial victory for United.
This win holds immense significance for United, especially considering their earlier struggles in continental competitions this season.
With this victory, they have climbed to the third position in their Champions League group.
However, they still trail the leaders, Bayern, by six points and are one point behind Galatasaray in the standings.
Schmeichel interviewed Onana after the match on CBS and praised him as "a hero who's too modest."
In response, the Cameroonian goalkeeper humbly deflected the compliment, stating, "I don't think so. I think the hero tonight is Harry, he scored the goal, he gave us the victory today."

Describing his emotions, Onana further elaborated, "Be myself, being calm, try to deal with the pressure. Old Trafford is not easy for the opponent. I made myself bigger, and I decided to go to the left."
Source: http://Activityrun.com