Ahmed Haroun, a former Sudanese government official who was wanted by the International Criminal Court (ICC) for war crimes and crimes against humanity, has been released from prison in the capital city of Khartoum.
Haroun was among dozens of officials who were arrested in 2019 following a popular uprising and military coup that led to the removal of former President Omar al-Bashir.
Haroun has been charged with over 40 counts of war crimes and crimes against humanity, including murder, rape, torture, attacks on civilians, and destruction of property.
These charges are related to his alleged actions in Darfur in the early-2000s when he served as Sudan's State Minister for the Interior and later as the State Minister for Humanitarian Affairs.
Sudan has been in turmoil since fighting between two military factions erupted 12 days ago. The fighting has resulted in the deaths of at least 512 people and over 4,193 injuries.
Parts of Khartoum have become a war zone, leading tens of thousands of people to flee the country, with some going to Egypt and others to Chad.
Haroun claimed in an audio message circulated on social media that he and other former regime figures left Kober prison in Khartoum after chaos broke out at the facility on Sunday.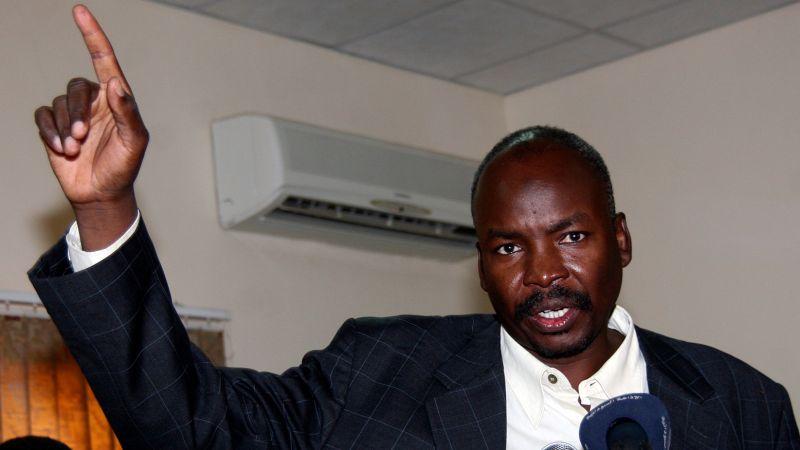 Inmates at Kober had reportedly protested the lack of food and water by burning two cars inside the prison grounds, prompting authorities to release the prisoners.
Haroun stated that he and other figures left the prison with the help of prison guards and armed forces and had been relocated to a safe place. He said that he would turn himself in when the situation returned to normal.
Although there were unconfirmed reports that al-Bashir was also among the prisoners released from Kober prison, the media office of Sudan's Police and sources familiar with the matter told CNN that he remains in the custody of the Sudan Armed Forces at a military hospital in Omdurman, west of Khartoum.
According to sources, al-Bashir was transferred to Alia Specialized Hospital a year ago due to health problems.
The release of Haroun and other regime figures has raised concerns about the rule of law in Sudan, particularly as it grapples with ongoing violence and instability. The ICC has yet to comment on Haroun's release.