The government has banned Kobi Rana's latest movie on politics and corruption themed "Freedom And Justice" from premiering in the country Ghana.
The movie which was scheduled to start premiering across the country starting from Christmas day, Friday, December 26th, 2020, through to Saturday, January 2nd, 2021 has been banned by the Ghana government.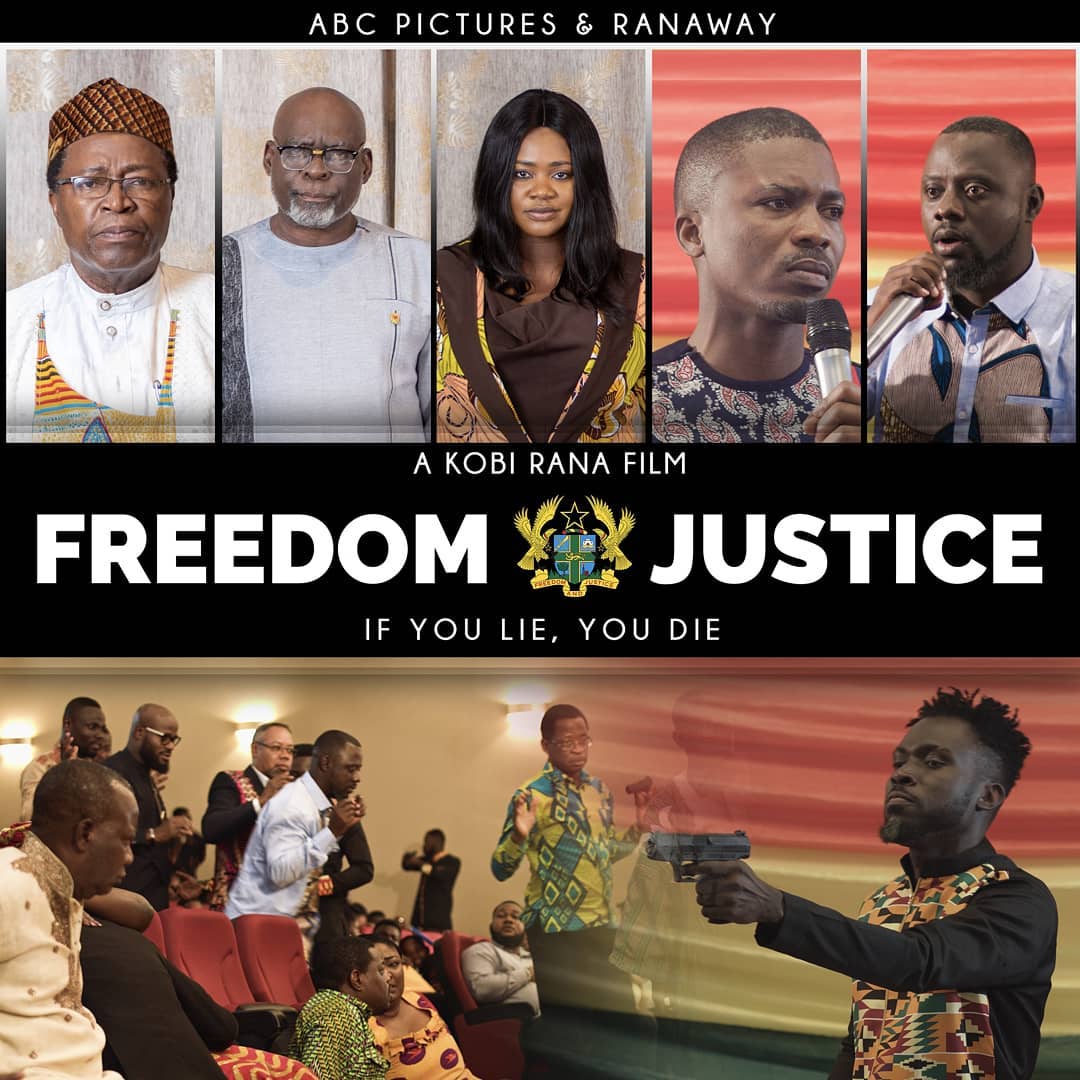 Kobi Rana, two days ago took to his verified Instagram account to share with the fans who have been in anticipation to have a full experience of the movie about the unfortunate development.
In the statement released by him, it says that the Ghana Tourism Authority has sent letters to all the venues to host the premiering of the movie 'Freedom and Justice' to shut down, and later after the letter they went ahead to deploy armed policemen to lock down the venues to prevent them from going against the instructions from "Above".
According to the statement, a total of 2,154 tickets has already been sold but per the instructions given out by the government, the premiere will not take place, because they are for peace and they cannot go contrary to the laws of the land.
The movie "Freedom and Justice" is a film that talks about politics and corruption mainly in Africa, not just Ghana, it is to expose how our leaders in power indulge themselves in some unlawful act acts.
So simply it was left with some group of angry youths/citizens who took it upon themselves to demand justice, accountability, and a stop to all the corruption by holding hold the ministers and media as hostages.
The Movie featured the likes of; Kafui Danku, Clemento Suarez, Kofi Adjololo, Irene Opare, Kofi Adjorlolo, Mawuli Semevor, Akumaa Mama Zimbi, Ekow Blankson among others.
Kobi revealed in a later post that the story to the said movie is 5years old, the script is 3years old and the movie itself in full was shot in 2019. "Our movies are for peace. Not war" – he added.
The statement also stated that all those who bought the tickets can kindly return them to the outlet where they bought them from for a refund of their money, as they will keep their lovely fans updated on their next schedule.