Confirmed information reaching Townflex has it that the marriage between Nollywood actress, Funke Akindele and her husband, JJC Skillz has come to an end.
This means the married couples are going their separate ways after being married and staying together for six (6) years.
The news confirming they are no longer together got to the public domain by Funke's husband, Nigerian songwriter, rapper, record and television producer. JJC Skillz.
JJC Skillz who is born with his legal name Abdulrasheed Bello took to his official Instagram account on Thursday morning, June 30th, 2022, where he dropped a lengthy letter informing and confirming their divorce to the public.
According to JJC, 45, they have been going through some difficulties over the past two years, added that he has tried, and done all he could to patch up things between himself and his wife, but all attempts resulted in futile.
He also disclosed in his lengthy letter that 3 months ago, she was forced by Funke to leave their house.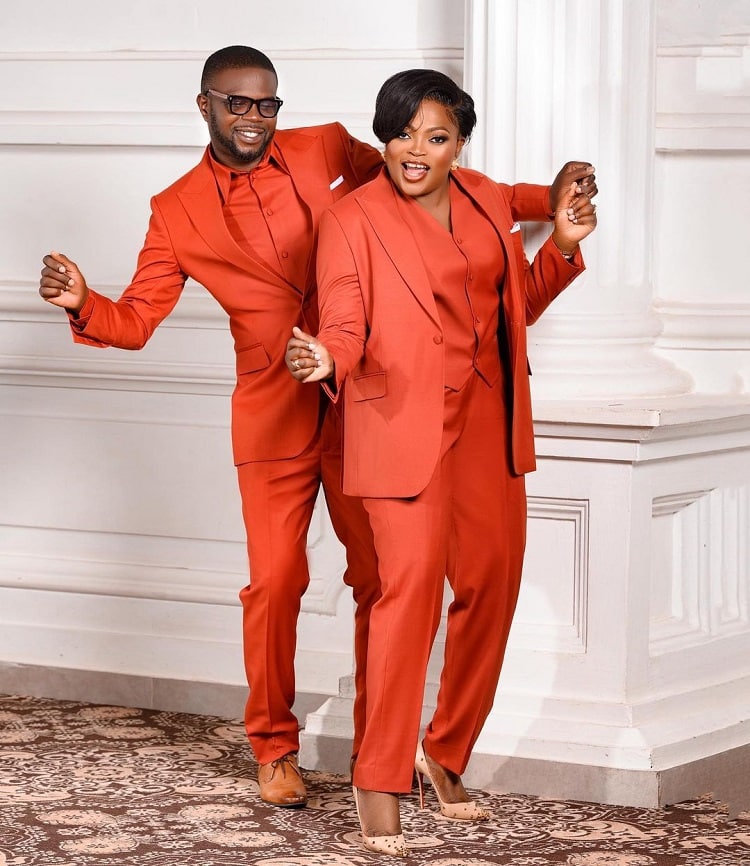 The two, Funke, 44, and JJC Skills, 45, tied the knot officially and became a married couple in 2016 after her marriage to previous husband, Kehinde Oloyede crashed in 2013.
After being married for 6 years, Funke and JJC have been blessed with 2 children.
In his words.
"Dear Friends and family I need to let you know that Funke and I have separated. While it lasted we shared a lot of things together and have created 2 beautiful children.
"The last two years have been extremely difficult for us. I know I have tried my best to fix things but I believe it is beyond repair now.
"3 months ago and at Funkes insistence I moved out of the house and apart from AMVCA have not been able to get Funke to sit down in an amicable manner to discuss the future of our relationship.
"I'm making this announcement so that the public is clear that we both are pursuing separate lives.
"We still have issues that need to be addressed such as the custody and wellbeing of our children which is paramount as well as business interests which need to be disentangled but I have no doubt that these will be resolved one way or the other
"Mr Abdul Bello."
As it stands now, we only have confirmation from the post made by JJc, the award-winning actress is yet to react to the issue.
This news of Funke Akindele and his husband parting ways comes a few days as fans of Nollywood are struggling to find comfort after news of Chacha Eke came to light where she also announces divorce from her husband whom she says has been abusing her Read Here.
Also Read: Regina Daniels Welcomes Second Child With Husband On First Son's Birthday [Photos]
Click On the Red-Bell icon displayed at the right bottom corner of your reading screen to be the first person to get the latest news updates sent directly to your smartphone's notification.