Ghanaian music sensation Efya has taken a stand against the prevailing culture of beef and rivalry in the entertainment industry.
In a recent interview, the talented songstress made it clear that she doesn't indulge in unnecessary conflicts with fellow artists, stating that "it's a waste of time."
Efya, known for her soulful voice and remarkable vocal prowess, has consistently been an advocate for positivity and unity within the music community. During the interview, she emphasized the importance of artists supporting each other to collectively elevate the Ghanaian music industry on the global stage.
The singer shared her belief that beef and feuds often distract artists from their true purpose, which is creating music and connecting with their fans. Instead of engaging in unnecessary confrontations, Efya believes in channeling her energy towards creating meaningful and impactful music that resonates with listeners.
Throughout her career, Efya has collaborated with various artists and has always been open to working with new talents. Her collaborations with both Ghanaian and international artists have not only showcased her versatility but also fostered a sense of camaraderie in the industry.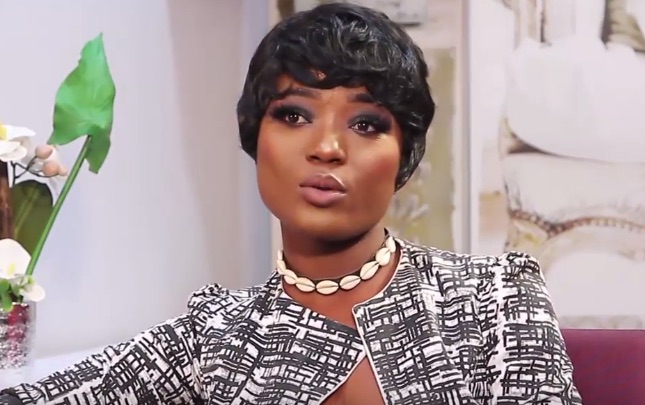 As a role model for many aspiring musicians, Efya's stance on avoiding beef and promoting positivity has garnered widespread support from her fans and fellow artists alike. Many music enthusiasts applaud her maturity and wisdom, as it sets an example for fostering a healthier and more cooperative environment within the entertainment industry.
In a time when social media can exacerbate conflicts and escalate tensions, Efya's message of unity and collaboration serves as a reminder of the power artists have in shaping the industry's culture. Her commitment to steering clear of beef is an inspiration to others, encouraging them to focus on their craft and shared love for music.
Ghana's music landscape continues to evolve, and Efya's stance on eschewing beef contributes to nurturing a nurturing and supportive ecosystem for artists to thrive. By emphasizing the importance of unity, Efya has become an advocate for a more harmonious and progressive entertainment industry in Ghana.
As her interview circulates, fans and industry insiders eagerly await her upcoming music projects, knowing that Efya's dedication to her craft will undoubtedly produce more soul-stirring and meaningful music.