The new updates on Ghana's Covid-19 cases according to the Ghana Health Service (GHS) confirm that the country has lost three lives to the deadly CoronaVirus novel.
On July 14th, the country's death toll was at a total of 812, but as it stands, the country has lost three more souls leaving the total number of persons losing their lives to the novel at 815 as of July 15, 2021, update.
In this latest update, the newly recorded cases stand at 342, increasing the active cases to 3,124.
Ghana's Covid-19 deaths hits 815: Ghana has since the outbreak of the pandemic recorded a total of 99,160 according to the recent update, and out of the giving number, a total of 95,221 persons have recovered and been discharged from the various health facilities.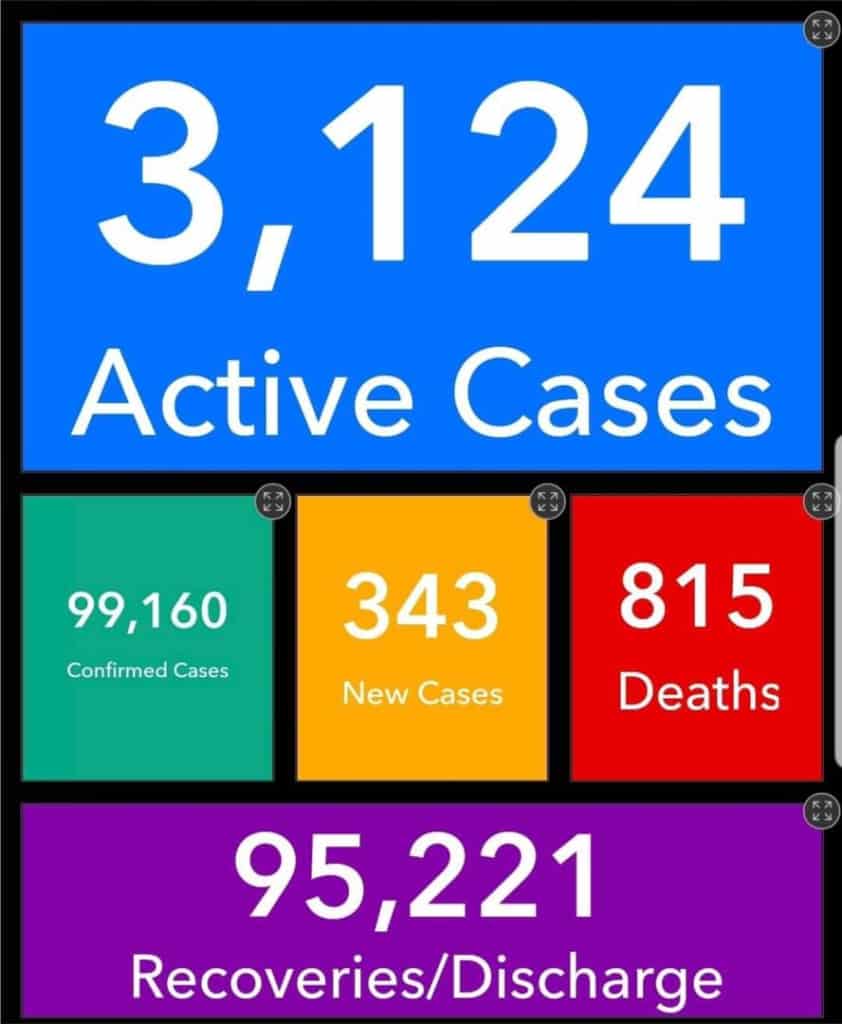 Subscribe To Our YouTube Channel Townflex TV
I hope you had a nice time going through the above article, if you did then subscribe to Townflex.com by clicking on the bell icon displaying in the bottom corner to receive our daily post updates first, and also click to subscribe to our YouTube channel for more updates.
Send your news stories to townflexgh@gmail.com and via WhatsApp on +233247578971
Source: Townflex.com
Ghana's Covid-19 deaths hits 815