The Disease Surveillance Department (DSD) of the Ghana Health Service (GHS) in their latest updates on COVID-19 cases in Ghana confirms that the total number of deaths now stands at 561.
Within 24 hours, 19 Covid-19 deaths have been recorded in Ghana, the deaths rose from 542 to 555, and then to 561.
This new update shows that things are still not getting better and that we as Ghanaians have to be more careful than we used to.
And as it stands now they have been a total of 77,748 cases recorded ever since the outbreak in of the deadly coronavirus pandemic in the country.
702 new case have been recorded which now takes the number of active cases to a number of 7,866.
And a total of 69,321 have been discharged to go home after their successful recovery.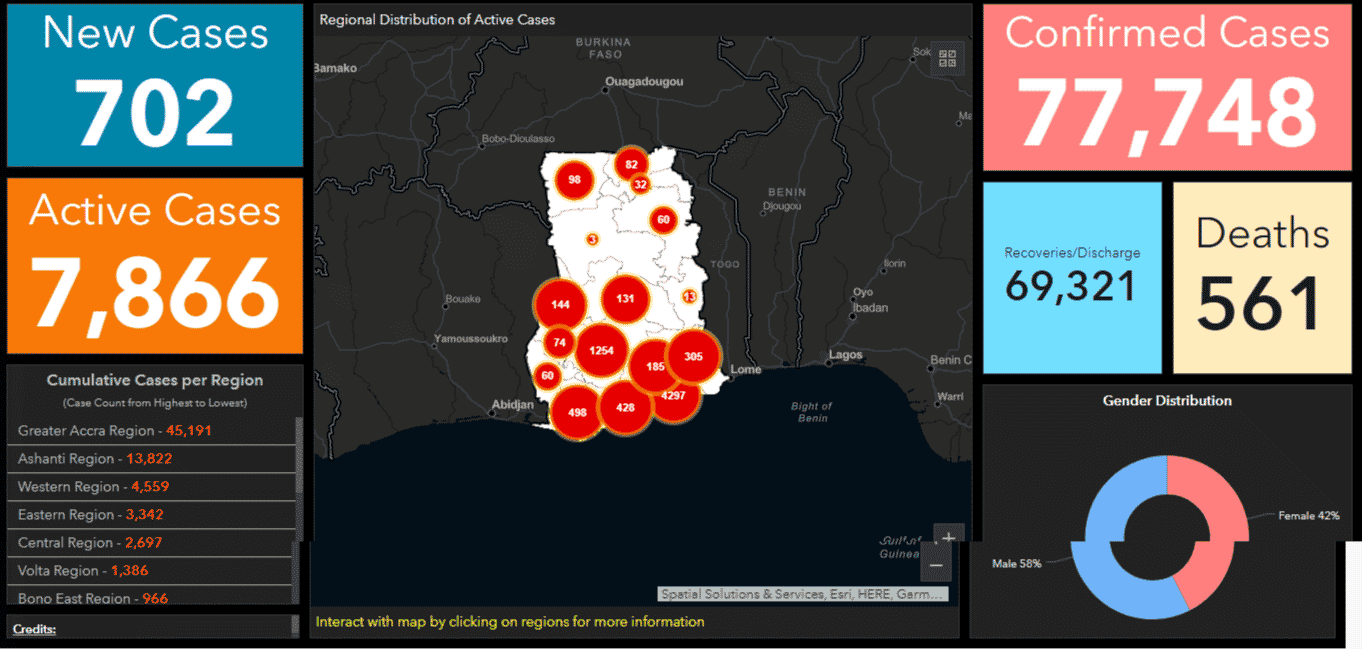 I hope you had a nice time going through the above article, subscribe to townflex.com by clicking on the bell icon 🔔 displaying in the bottom corner to receive our daily post updates first.