In a vibrant ceremony held at the GOIL service station in Burma Camp, Accra, GOIL PLC officially commissioned five Auto Gas stations at different strategic locations across the nation.
These stations are part of GOIL's proactive preparations for the full implementation of the government's cylinder recirculation module (CRM) policy, which seeks to ensure that, by 2030, 50 percent of Ghanaians have access to safe, clean, and environmentally friendly liquefied petroleum gas.
The five new Auto Gas stations are situated in various regions, including the Cape Coast By-Pass in the Central Region, the GOIL Burma Camp and Kpeshie service station in the Greater Accra Region, Paco Gas station in Takoradi, Western Region (pending NPA approval), and Kentinkrono, Kumasi, in the Ashanti Region.
Kwame Osei-Prempeh, the Group CEO of GOIL PLC, emphasized the company's commitment to meeting all supply chain requirements set by the National Petroleum Authority (NPA). GOIL has demonstrated this commitment through the construction of two Cylinder Bottling Plants, one in Kumasi and another in Tema, in addition to the establishment of these five modern Auto Gas stations.
The locations were chosen based on several criteria, including approval from the Land Use & Spatial Planning Authority, compliance with NPA regulations, profitability, and ensuring that customers in various areas have access to modern and secure gas facilities.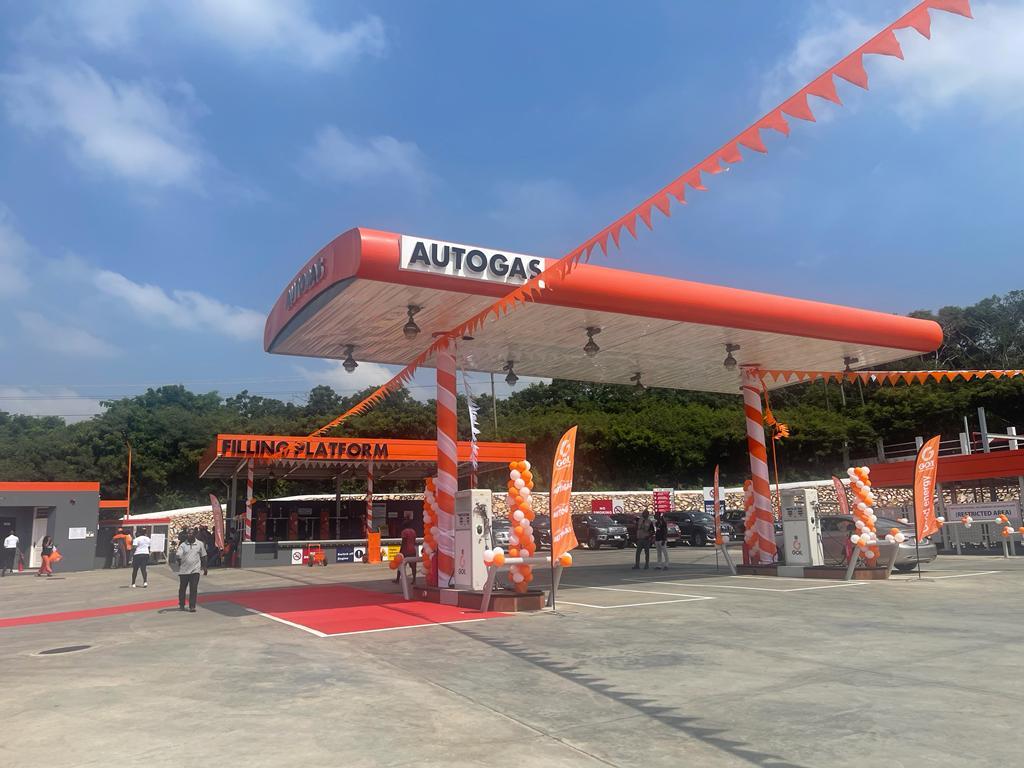 These modern Auto Gas Stations adhere to international safety standards and incorporate advanced safety features, such as Gas Leakage Detection Alarms and Automated Emergency Shut-Off Valves, to minimize the risk of gas leaks and accidents.
The commissioning of these facilities marks a significant milestone in the implementation of Ghana's energy policy, particularly in the transport sector.
These modern Autogas stations align with Ghana's transition toward natural gas as a fuel source for power generation and transportation, promoting a just energy transition pathway to net-zero status.
The expansion of Auto Gas stations is expected to boost the usage of gas-powered vehicles nationwide, fostering confidence in the safety of gas for transportation.
READ ALSO: National Cathedral Secretariat Offers Membership Slots from $1K to $10K (See Details)
Furthermore, the establishment of additional Autogas stations is anticipated to stimulate the opening of businesses and services, such as specialized retrofitting and servicing garages, which will support the gradual transition to gas-powered vehicles, thus creating employment opportunities and benefiting Ghana's economy.
Representatives from the National Petroleum Authority (NPA) highlighted the importance of proper operation and maintenance of these facilities to ensure that they serve their intended purpose.
GOIL's collaboration with South Korea's Yooju Engineering and Construction Limited played a crucial role in the successful construction of these stations.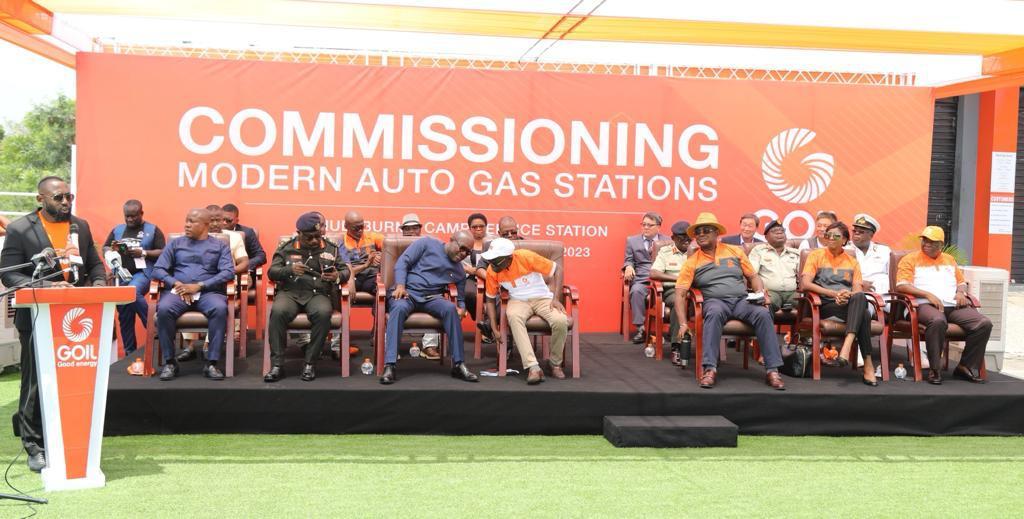 The Dealer of the Burma Camp GOIL service station, Aretha Barkers Woode, expressed gratitude for the simultaneous commissioning of all five Auto Gas stations at her station, inviting the public to experience the best service in Gas and other fuels at the Burma Camp GOIL service station.
The ceremony was attended by high-ranking military officers, industry players, former MD of GOIL, Patrick Akorli, Brand Ambassador of GOIL, Prof Azumah Nelson, and former Board Members of GOIL, among others.
GOIL PLC has set a precedent that other Oil Marketing Companies (OMCs) in Ghana are encouraged to follow. These modern Auto Gas stations are a testament to the nation's commitment to cleaner and more sustainable energy solutions.
Esther Anku, a Senior Programme Officer at the NPA, emphasized the importance of embracing technological innovations to deliver unrivaled customer experience while maintaining the safety measures embedded in the facilities.
This collective effort is aimed at ensuring 50 percent of Ghanaians have access to safe, clean, and environmentally friendly liquefied petroleum gas by 2030, marking a significant step towards a sustainable energy future.