In a recent disclosure by the Minister for Education, Dr. Yaw Osei Adutwum, the Ghanaian government has spent over GH₵5 billion on the Free Senior High School (SHS) program between 2017 and 2021.
This revelation was made during a question and answer session with members of the Education Committee in Parliament.
The Minister revealed that a total amount of GH₵5,119,794,501.22 has been spent on the program so far.
This figure is a considerable amount, although it falls short of the over GH₵7 billion budgetary allocation approved for the program by the Ministry of Finance.
During the question and answer session, the ranking member for Education Committee, Peter Nortsu Kotoe, and other MPs probed the Minister on why some yearly expenditures exceeded the funds released by the Finance Ministry.
In response, the Minister pleaded for time to return to the house with a detailed explanation.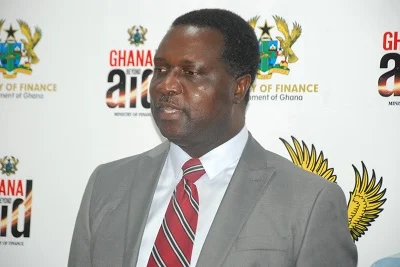 The Free SHS program was launched by the government in 2017 with the aim of providing free education to all eligible Ghanaian students at the senior high school level.
The program is targeted at students from low-income households who may not have been able to afford the cost of education.
The program has been lauded by many as a significant step towards making education more accessible to all Ghanaians. However, there have also been concerns about the sustainability of the program, especially given the significant costs involved.
The disclosure by the Minister for Education is likely to spark further debates about the feasibility and sustainability of the Free SHS program.
Some may argue that the government needs to find ways to reduce the cost of the program, while others may argue that education is a fundamental right and should be provided for free.
In conclusion, the government's expenditure of over GH₵5 billion on the Free SHS program between 2017 and 2021 is a significant investment in the education sector.
However, it is clear that there are still concerns about the program's sustainability, and more needs to be done to address these concerns.
It remains to be seen what steps the government will take to ensure that the program continues to benefit all eligible Ghanaian students.