Erling Haaland, the prolific striker for Manchester City, expresses his determination to contribute fully in the pursuit of an extraordinary Treble for the club.
Having already clinched the Premier League title this season, Manchester City aims to further their accomplishments by securing victory over Manchester United in the upcoming FA Cup final.
Subsequently, they have the opportunity to claim the ultimate glory in the Champions League final against Inter Milan on 10 June.
Haaland's commitment to the team is evident as he pledges to give his all and play an integral role in City's quest for this historic achievement.
United won each of those trophies in 1999 and are the only English club to have done such a Treble.
"It would be unreal to make this history," said 22-year-old Haaland.
While Manchester City has been dominant domestically, their aspirations to conquer the Champions League remain unfulfilled.
Related Sports News: Cristiano Ronaldo Commits to Al-Nassr, Aims to Elevate Saudi Pro League to 'Fifth' Best in the World as he Welcomes Arrival of Big Names
Haaland sees himself as the missing piece in City's pursuit of success in European football's most prestigious tournament.
"This is why they bought me of course, to get this, we don't have to hide that," Haaland told BBC sports editor Dan Roan.
"It would mean everything. I will do everything I possibly can to try to make it happen. It's my biggest dream and hopefully dreams do come true."
He added: "But as well it's not easy – it's two finals against two good teams that will do everything they can to try to destroy that."
"They will be motivated, they will be ready and we have to play at our best, because if we play at our best we have a really good chance of achieving exactly that."
City overtook Arsenal this season to win a third Premier League title in a row under manager Pep Guardiola.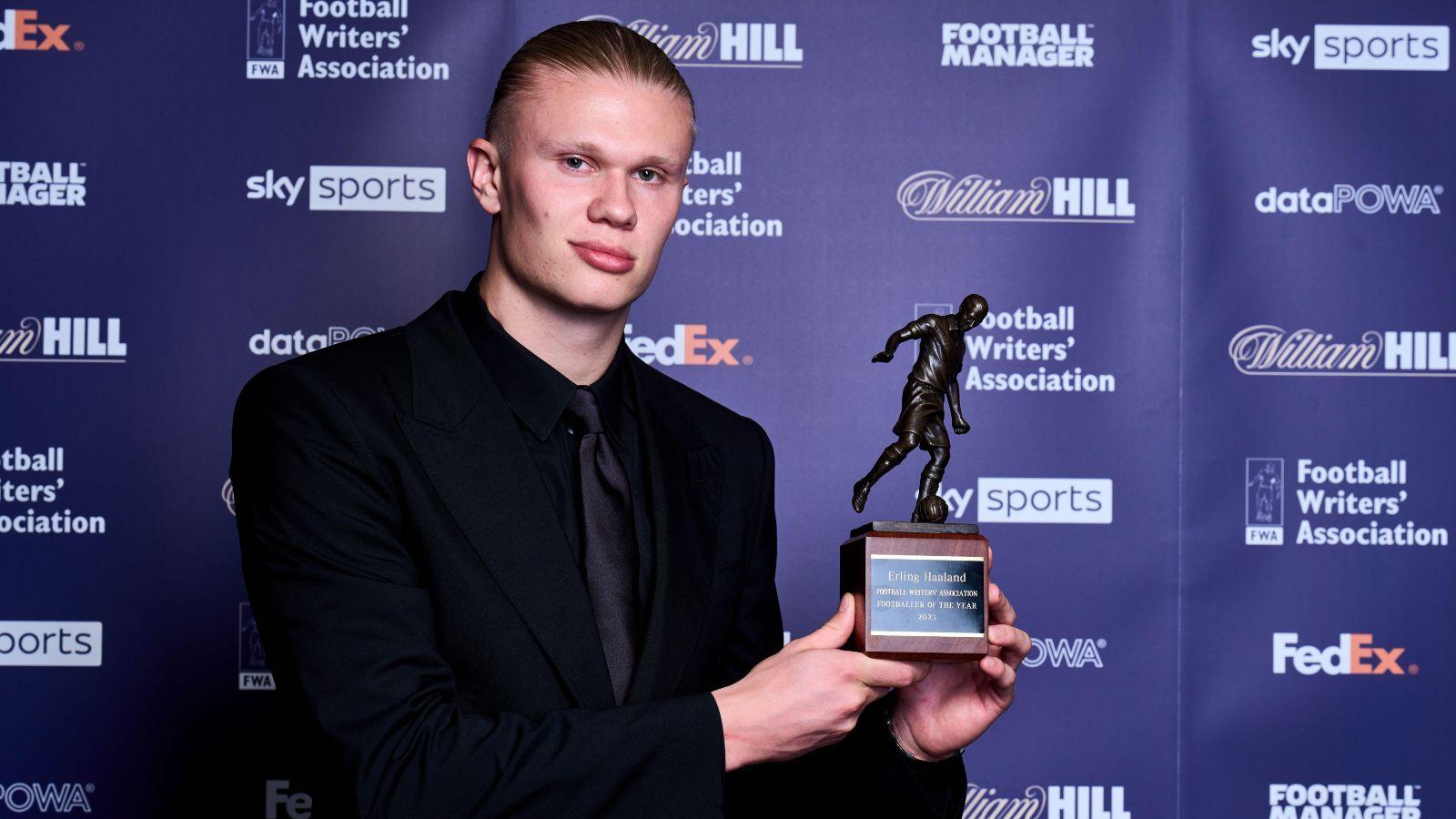 "We've been chasing the whole season so when we won the Premier League it was a big relief," said Haaland, who scored 36 top-flight goals this season."
"Now we've got two finals left and now the only thing we can focus on is these two finals before the vacation."
'I'm 196cm tall and have got long blonde hair – people are going to see me'
Having made a remarkable impact in his debut season in English football following his transfer from Borussia Dortmund, Haaland's performances for Manchester City have been nothing short of sensational.
Setting a new Premier League record, Haaland has surpassed the highest goal tally in a single season, reaching an impressive figure. Overall, he has netted an astounding 52 goals throughout the campaign.
Recognizing his exceptional contributions, Haaland has been honored with prestigious accolades.
He has been named the Football Writers' Association (FWA) men's footballer of the year, a testament to his outstanding achievements.
Moreover, he has become the first player to claim both the Premier League player of the year and young player of the year awards in the same season.
As a result of his remarkable performances, Haaland has emerged as one of the most renowned figures in the world of football.
Rather than shying away from the fame, he embraces it.
Haaland possesses a positive attitude towards his newfound recognition and chooses to fully embrace the spotlight that comes with it.
"It's nice, it means I've done something right," said Haaland."
"My life has changed of course, I can't live so normally any more. That's how my life is, I can't complain."
"I try to enjoy every single moment of it and that's how it is."
"I'm 196cm tall and have got long blonde hair so wherever I go people are going to see me. So that's how my life is. What can I do?"
"There's nothing I can do, that's my life. I just have to try to enjoy it as much as I can."
"Try to relax when I'm home with good people around me, that's really important. Just try to enjoy my life."
"I've been developing in a really positive way and that's really important for me because I'm still really young," he said.
"I'm 22, I've got a long career ahead of me and I still have to develop."
"That's also something I was thinking of over one year ago when I was thinking about my next move."
Looking ahead to the crucial clash against Manchester United, Haaland acknowledges the motivation that his rivals will bring to the match.
He understands that United will not only aim to secure a victory against their local rivals but also prevent City from achieving a Treble.
"It will not be an easy game," said Haaland.
"We have to play our game. We have to not think too much, we have to focus on ourselves and we have to play the game we should play."
"In the end we'll see. It's a 90-minute football game and the ones who do it best in these games can win."
For more stories like this, click link to visit our Latest Sports News Page.
Do you enjoy reading from Townflex? Do You Want Notifications From Us On Our Latest Post? If so, click on the Red bell icon below to subscribe to our feed, which will appear in your smartphone's notification after we publish a new article. You may also follow us on Twitter at @Townflexgh, Facebook at Townflex, Telegram at @Townflex, Townflex on Pinterest, Townflex on TikTok, Townflex on YouTube, and Townflex on Google News.