A woman identified as Anita Ofili has confessed to killing her best friend, Glory Okon, whom she accused of snatching her boyfriend ten years ago.
According to an online report, Anita was arrested for stabbing her friend to death in her apartment in the Ajah neighbourhood of Lagos state's Greenville Estate.
Eyewitnesses reported that on Sunday at 1:20 pm, they heard a cry for help coming from Anita's self-contained apartment.
Upon forcing the door open, they found Anita slitting Glory's neck with a kitchen knife.
The victim was still alive when they discovered her, and they rushed her to the hospital, where she later died.
Anita was immediately apprehended and taken into custody. She reportedly did not show any remorse for her actions and claimed that she would explain to the police what happened.
During interrogation, Anita revealed that she and Glory had been close friends for two decades before the incident occurred. She claimed that Glory had betrayed their friendship by snatching her boyfriend, whom she had intended to marry.
The incident caused a strain on their relationship, and they went their separate ways for ten years. They only recently reconnected two weeks ago when Anita invited Glory to her house.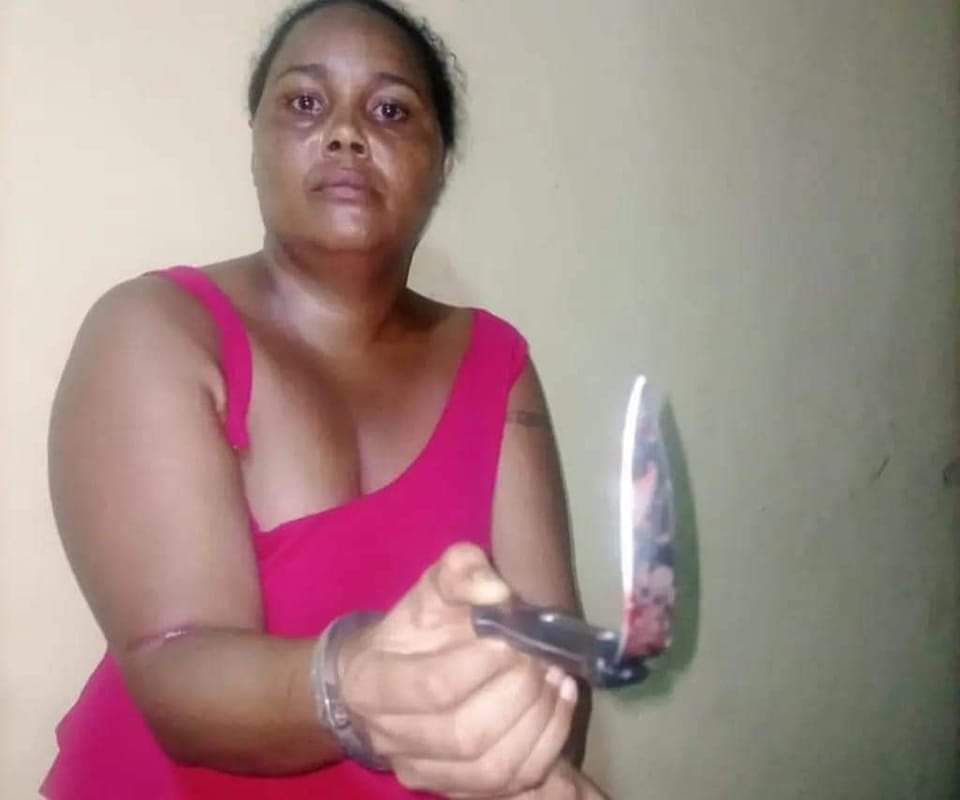 Anita's action has been condemned by several people who believe that her decision to take revenge was an act of cowardice. Some have also questioned the motive behind her decision to reconnect with her friend after ten years if she had not forgiven her.
The police have assured the public that the case will be thoroughly investigated, and justice will be served. They have also called on members of the public to learn to resolve conflicts in a peaceful manner, rather than resorting to violence.
In conclusion, the tragic incident highlights the need for people to learn to forgive and let go of past hurts.
Revenge, as demonstrated by Anita, only leads to more pain and suffering. It is important to find healthy ways to cope with betrayal and move on with life.