A wealthy Nigerian politician, Ike Ekweremadu along with his wife and a doctor, were recently sentenced to jail by a London court.
The charges against them included trafficking a street trader from Lagos to the UK, for the illegal harvesting of his kidney, in order to transplant it into their seriously ill daughter.
Ike Ekweremadu and wife jailed: The UK's Crown Prosecution Service (CPS) stated that Ike Ekweremadu, the politician in question, was sentenced to nine (9) years and eight (8) months, while his wife, Beatrice, received a sentence of four (4) years and six (6) months.
Nigerian doctor, Obinna Obeta, was sentenced to ten (10) years, as he was described by prosecutors as the middleman in the trafficking operation. The three were convicted in March on charges of conspiring to arrange the travel of the street trader for organ harvesting purposes.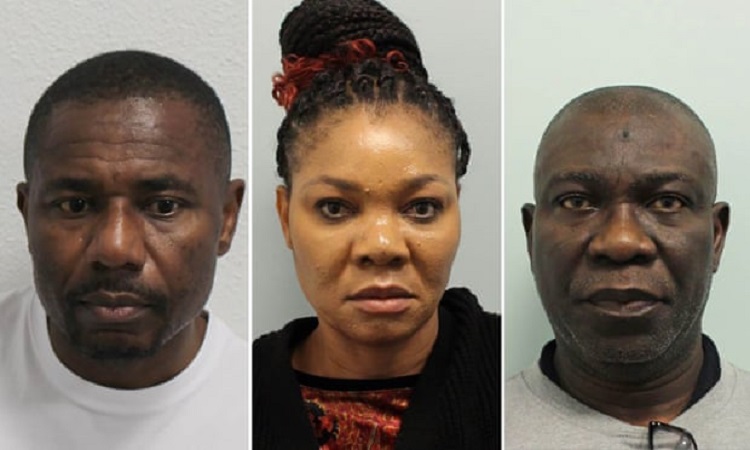 The President of the Nigerian Senate, Ahmad Lawan, made a request to British judicial authorities earlier in the week, seeking clemency for Ekweremadu. Lawan, an opposition senator and former deputy president of the Senate, stated that this was the first time their colleague was getting involved in this kind of crime.
Prosecutors reported that the couple had lured the street trader to the UK in February of last year, offering him a few thousand pounds for his organ, as well as a promise of work in the UK.
The crime came to light when the man, who made a living selling telephone parts in a Lagos market, went to the police claiming that he had been trafficked and someone was attempting to harvest his kidney.
The proposed transplant did not go ahead, as a consultant at London's Royal Free Hospital became suspicious about the circumstances surrounding the proposed donor, who was about 21 years old and cannot be named for legal reasons. The family had tried to pass the street trader off as their daughter's cousin.
Sonia Ekweremadu, the daughter who was intended to receive the illegally harvested organ, was found not guilty.
Do you enjoy reading from Townflex? Do You Want Notifications From Us On Our Latest Post? If so, click on the Red bell icon below to subscribe to our feed, which will appear in your smartphone's notification after we publish a new article. You may also follow us on Twitter at @Townflexgh, Facebook at Townflex, Telegram at @Townflex, Townflex on Pinterest, Townflex on TikTok, Townflex on YouTube, and Townflex on Google News.
Ike Ekweremadu and wife jailed by UK court jails for organ trafficking