In a recent interview with Nayas 1, popular Ghanaian actress Christiana Awuni revealed that she has no interest in getting remarried.
The 50-year-old actress shared that her previous two marriages were unsuccessful and almost cost her peace of mind, which has caused her to lose interest in the institution of marriage.
During the interview, Christiana Awuni opened up about her past experiences with marriage and why she believes it is not a good idea for her.
She stated that she has a marriage-related block in her head due to the problems she faced in her previous marriages, and that even though pastors might pray for her, she is unsure if she will ever be able to overcome it.
"The marital problems I had… I have witnessed a lot of marital issues. Pastors might pray for me, but I'm not sure. While I have lost interest, I don't know," she said.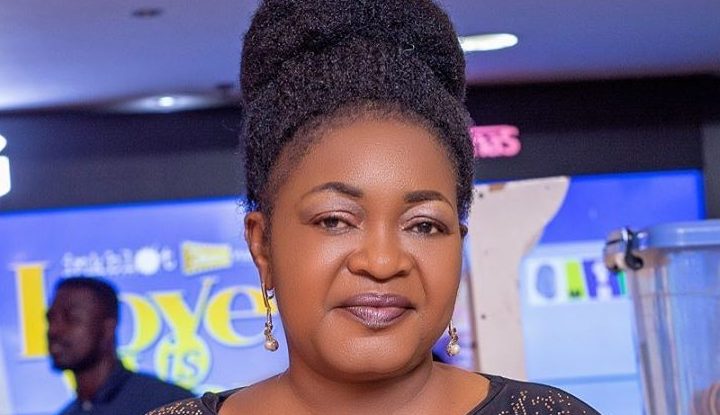 Christiana Awuni also explained that she enjoys the independence that comes with being single and even though she doesn't have a home of her own, she is content with her life. She further stated that she is not in a rush to get married and is focusing on building her career.
The actress, who is known for her roles in Ghanaian movies such as "Ama Pooley," "Efia Wura," and "Osofo Maame," also shared that she is currently working on some movie projects and is excited about what the future holds for her.
Christiana Awuni's decision to stay single at the age of 50 is not uncommon, as more and more people are choosing to remain unmarried. According to a study by the Pew Research Center, the number of adults in the United States who have never been married has been steadily increasing in recent years.
In conclusion, Christiana Awuni's decision to stay single and not get remarried is a personal choice that she has made based on her past experiences.
She is content with her life and is focusing on her career. While some may see marriage as a necessary part of life, it is important to respect each person's decision on whether or not they want to get married.