Justin Frimpong Kodua, general secretary of the ruling New Patriotic Party (NPP), has warned government officials to put in a lot of effort in 2023 or face being replaced.
The party will urge the President that appointees who have been performing appallingly be reshuffled, according to the party's senior secretary.
He stated as follows:
"The party worked so hard in 2016 for us to win the election; therefore, we will also work hard to win in 2024.
But at this point, if a Minister, a CEO, or an MMDCE is not committed to the task ahead just reshuffle or be reshuffled by the party.
It is important that we remind ourselves that whichever position we are occupying, is not because of our titles, but it is because the NPP is in power," Mr. Kodua added.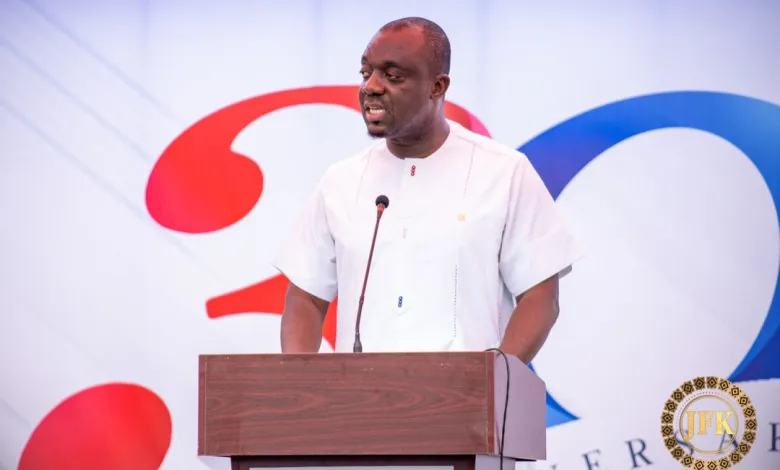 In a recent speech to the Tertiary Students Confederacy (TESCON), the party's student arm, the general secretary made these remarks.
Furthermore, he went ahead to emphasize that:
"The NPP is not going to give up the mantle of government now and so all our efforts should be aimed at working to retain it in power and soon all underperforming ministers including MMDCEs would be penciled for a reshuffle by the President," he said.
"The party is doing an evaluation and assessment of all the appointees and once we are done with that we shall discuss it with the President for immediate action," Mr. Kodua concluded.
Conclusion
Stay tuned for more interesting news updates.